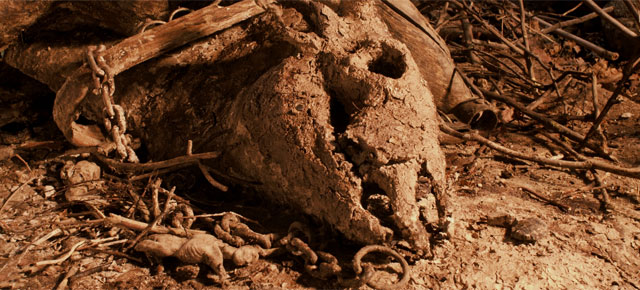 Take a Master Class with animator Patrick Bouchard in Toronto on September 9
We're thrilled to announce that as part of our activities surrounding the Toronto International Film Festival this year, filmmaker Patrick Bouchard will be hosting a free Animation Master Class at Rue Morgue Magazine on Sunday, September 9 at 7:00 pm.
During this Master Class, Patrick will present how he went about making his latest film, Bydlo, and offer participants the opportunity to experiment with some animation techniques.
In anticipation of this event, our community manager, Kate Ruscito, sat down with Patrick to ask him a few questions about the film and his process.
***
Q: When did you first realize you wanted to be an animator/filmmaker?
A: Animation has fascinated me since I was a kid. I remember Ray Harryhausen's animation in the Sinbad movies. Later, as a student, I tried puppet animation and I loved it. But it was in 1998, when I completed my final school project, Jean Levieriste, that I realized this was what I wanted to do with my life.
Q: What was the inspiration for Bydlo?
A: I've loved Mussorgsky's music for a long time. "Bydlo" is a section of his work Pictures at an Exhibition that I can visualize easily because of its qualities as a symphonic poem. So in 2008 I proposed making it into a film to NFB producer Julie Roy.