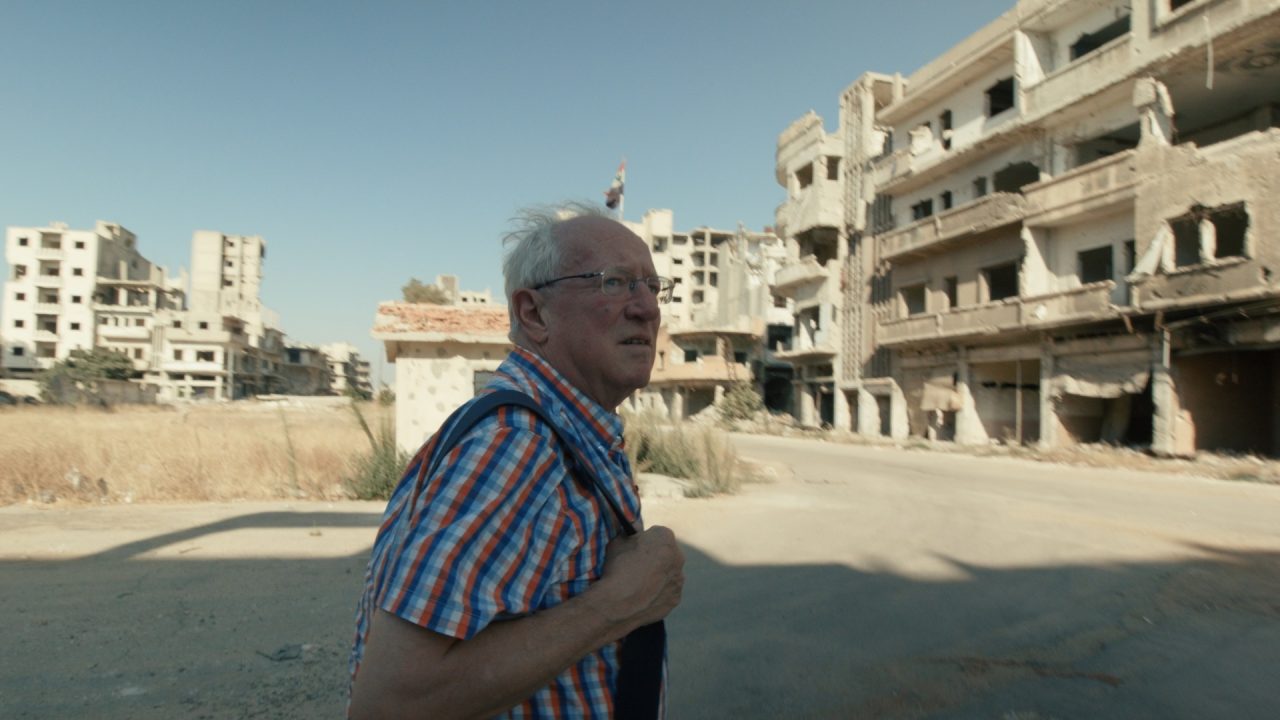 This is Not a Movie & Other Cinematic Events: NFB at Canada's Fall Festivals
The NFB is heading to Canada's fall festivals with a slate pulsating with contemporary energy and vision, with no fewer than five titles getting world premieres at this year's edition of TIFF, and over twenty new or recent releases appearing on other festival programs across the country.
A renewed focus on supporting auteur-driven feature docs has yielded impressive results, and the 2019 line-up includes This is Not a Movie, Yung Chang's hotly anticipated profile of the legendary journalist Robert Fisk; The Whale and The Raven, Mirjam Leuze's nuanced enquiry into the conflict playing out in B.C.'s Kitimat fjord system; Luben and Elena, Ellie Yonova's portrait of an artistic partnership that was forged in Cold War Europe; and Jordan River Anderson, The Messenger, impassioned new work from Alanis Obomsawin.
Also on offer are strikingly conceived shorts like Highway to Heaven, Sandra Ignagni's thought-provoking riff on Canadian multiculturalism; Now Is the Time, Christopher Auchter's evocation of a pivotal moment in the Haida arts renaissance; and Sandi Rankaduwa's Ice Breakers, which unearths the hidden history of a pioneering African-Canadian hockey league.
Rounding out the 2019 slate is an innovative crop of new animation; exquisitely unsettling VR from the creative duo behind the Oscar-nominated Madame Tutli-Putli; and Freedom Road, a Challenge for Change-inspired project that documents big changes in the Shoal Lake 40 First Nation.
"As Canada's public producer, we're committed to providing sustained support for creative documentary and animation production that's driven by cultural rather than commercial objectives," says Michelle van Beusekom, the Executive Director of the NFB's English Program. "The results are wonderfully apparent in this fall's slate — powerful, pertinent and imaginative work from culturally diverse artists right across the country."
Here are some titles to watch for in the coming months.
This is Not a Movie
One of the world's preeminent journalists, Robert Fisk has been reporting on the Middle East from his Beirut base for close to forty years, covering both Gulf Wars, the Sabra and Shatila massacre, the ongoing conflict in Syria and much more. "I think we should be objective and unbiased — on the side of those who suffer," he has famously declared. "If we were reporting the slave trade in the 18th century, would we give equal time to the slave ship captain?"
With This Is Not A Movie, which gets its international premiere at TIFF, the masterful documentarian Yung Chang captures Fisk in action, crafting an invigorating film essay that challenges received wisdom on the Middle East while reinforcing the crucial need for investigative journalism in our frenzied digital age.
"I want the audience to engage with Fisk, to question him, to criticize him," says Chang. "Fisk has a higher mission in the pursuit of truth than being likeable." Chang's credits include the widely acclaimed hit doc Up the Yangtze (2007) along with China Heavyweight (2012), The Fruit Hunters (2013) and Gatekeeper (2016).
This Is Not a Movie is co-produced by TINAM Inc (Allyson Luchak and Nelofer Pazira, producers), Sutor Kolonko (Ingmar Trost, producer), and the NFB (Anita Lee, producer), and is distributed in Canada by Blue Ice Docs.
Jordan River Anderson, The Messenger
Jordan River Anderson never got to live at home. Born with a genetic muscular disorder, he spent his first years in hospital, far from his home on the Norway House Cree Nation Reserve. And when he was finally cleared to move into a family setting, a dispute between federal and provincial authorities over the costs of his care prevented the move. He died—in hospital—before his sixth birthday.
His story inspired the creation of 'Jordan's Principle,' a child-first principle that aims to ensure that First Nations children get equitable access to government-funded services. But even after Jordan's Principle had been passed into law, many Indigenous families still faced obstacles. With Jordan River Anderson, The Messenger, Alanis Obomsawin meticulously charts a long legal fight that culminates with a powerful victory for Indigenous kids, their families and communities.
The 53rd film in Obomsawin's astounding documentary project, Jordan River Anderson, The Messenger premieres at TIFF, completing a seven-film cycle on the rights of Indigenous children that began in 2012 with The People of the Kattawapiskak River.
Directed and produced by Obomsawin, and executive produced at the NFB by Annette Clarke, Jordan River Anderson also screens at the FIN Atlantic International Film Festival, Calgary International Film Festival, VIFF and other fall festivals.
The Whale and the Raven
British Columbia's Kitimat fjord system provides uniquely rich habitat for whales and other marine mammals – but it also serves as a shipping route and the imminent construction of a liquefied natural gas (LNG) exporting plant in Kitimat threatens major disruption. With The Whale and The Raven, Mirjam Leuze captures the region's majestic natural beauty while investigating a conflict that involves the Gitga'at First Nation, the provincial government, the petroleum industry and a dedicated team of whale researchers.
The Whale and The Raven premiered at the Munich International Documentary Film Festival, where it was programmed as the opening night film. Watch for news of its Canadian premiere on the fall festival circuit.
A Germany/Canada co-production of Busse & Halberschmidt (Marcelo Busse, producer), Cedar Island Films (Andrew Williamson and Henrik Meyer, producers), the National Film Board of Canada (Shirley Vercruysse, producer), and the ZDF (Sabine Bubeck-Paaz, executive producer) in collaboration with TOPOS Film (Sandra Brandl, producer), ARTE, with the support of the Film und Medien Stiftung Nrw.
Luben and Elena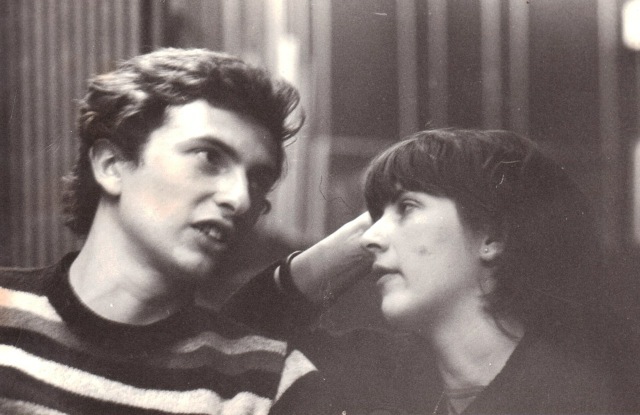 Sculptor Luben Boykov and painter Elena Popova forged their creative bond in Cold War Bulgaria, going on to thrive and find inspiration in Newfoundland and Sicily, places they've come to see as home.
Bulgarian-Canadian photographer/filmmaker Ellie Yonova has composed an illuminating and intimate portrait of their artistic partnership, one based on holding an honest mirror to each other and resisting narrow nationalist identities.
"Luben and Elena don't sit and wait for the universe to serve them something," says Yonova. "They are active in making things better for themselves and the world. I'm profoundly grateful that they trusted me to tell their story."Luben and Elena premieres at the FIN Atlantic International Film, one of twelve NFB productions appearing on the 2019 program. Cinematography is by Svetoslav Mihaylov and Yonova herself. Produced and executive produced by Annette Clarke at the NFB's Quebec/Atlantic Studio.
The Physics of Sorrow
The Bulgarian-Canadian artist/animator Theodore Ushev returns to TIFF with his most ambitious film to date, a half-hour animation crafted entirely from encaustic painting, an ancient technique whereby images are formed from hot wax.
Based on the novel of contemporary Bulgarian writer Georgi Gospodinov, The Physics of Sorrow explores the concepts of dislocation and nostalgia, themes that resonate deeply with Ushev who left Bulgaria in 1999. Working primarily at the NFB, Ushev has created a remarkable body of work, including the multi-award-winning Lipsett Diaries (2010) and Oscar®-nominated Blind Vaysha (2016), which premiered at TIFF in 2016.
Featuring narration by Rossif Sutherland and a special guest-voice appearance by Donald Sutherland, The Physics of Sorrow was produced by Marc Bertrand and executive produced by Julie Roy at the NFB French Animation Studio. It's also among the titles the NFB is bringing to this year's Ottawa International Animation Festival.
Highway to Heaven: A Mosaic in One Mile
A quick drive along Richmond's Number 5 Road suggests an unexceptional suburban thoroughfare – but a closer look reveals a concentrated microcosm of Canada's cultural mosaic, where Buddhist temples stand side by side with Sikh gurdwaras, Shia and Sunni mosques, Hindu temples, a Jewish school and any number of Evangelical Christian churches, offering services in a range of languages.
With Highway to Heaven: A Mosaic in One Mile, Sandra Ignagni employs elegant camerawork and a sparsely evocative soundscape to paint a quietly challenging tableau. "I am asking audiences to look with open eyes and hearts, with a spirit of curiosity, at themselves and their neighbours, " says Ignagni, "and simply reflect on multiculturalism as an unfinished project in need of attention, in Canada and around the world." Ignagni's credits include the short film Ranger, winner of the Matrix Award at the 2017 Vancouver International Women in Film Festival. Highway to Heaven was associate produced by Teri Snelgrove and produced by Shirley Vercruysse at the NFB's BC & Yukon Studio. Itpremieres at TIFF before going on to dates at other fall festivals.
Now is the Time
On August 22, 1969, the people of Masset witnessed a momentous event in their history. Robert Davidson, a young artist who would soon emerge as a leader in the Haida arts renaissance, was raising a traditional totem pole, reviving a cultural practice that had long been suppressed by colonial laws.
Fifty years down the road Haida director Christopher Auchter revisits the fateful day in Now is The Time, deftly juxtaposing original animation with interviews and remarkable archival material, including footage from a 1969 film project that was initiated by Barbara Wilson, a member of the NFB's historic Indian Film Crew. Auchter won widespread acclaim for his directorial debut The Mountain of SGaana, named Best Animated Film for Young Audiences at the 2017 Ottawa International Animation Festival. Now is the Time, made by a largely First Nations Crew, was produced by Selwyn Jacob, associate produced by Teri Snelgrove, and executive produced by Shirley Vercruysse. Produced by the NFB's BC & Yukon Studio in association with Knowledge Network, Now is the Time premieres at TIFF with subsequent screenings at other fall festivals.
Ice Breakers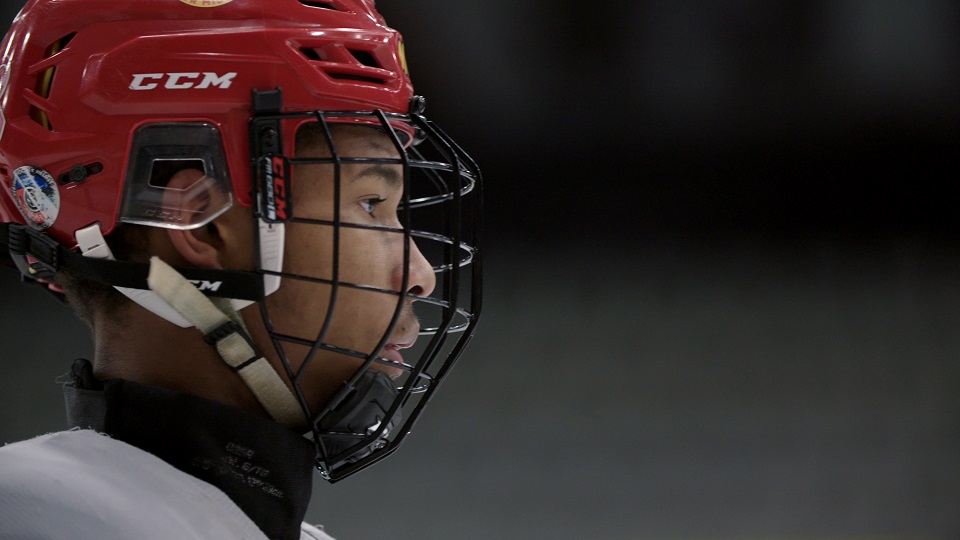 Black players are chronically underrepresented in the world of hockey, but Josh Crooks, a gifted young athlete from Cole Harbour, Nova Scotia, is determined to change that – and as director Sandi Rankaduwa reveals, he gets to build on a vibrant legacy.
With the short doc Ice Breakers, the filmmaker/writer/performer profiles Crooks while unearthing the fascinating history of a trail-blazing African-Canadian hockey league. Rankaduwa's writing has appeared in The Believer, Rolling Stone and Buzzfeed who named her as one of their Emerging Writer Fellows for 2018. She has performed stand-up at Chicago's Women's Funny Fest, Boston's Women In Comedy, Halifax Pop Explosion and other venues. Ice Breakers, was produced by Rohan Fernando and executive produced by Annette Clarke at the NFB's Quebec/Atlantic Studio.
Balakrishna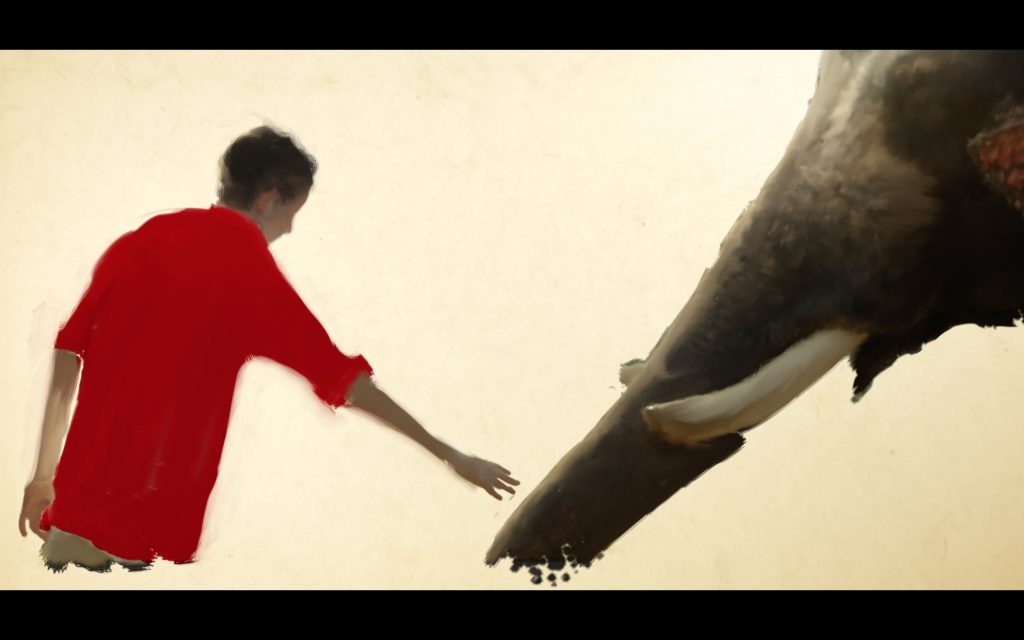 When an Indian elephant was brought into East River in 1967, few in the small Nova Scotian town were more in awe than Winston Cook, a local boy who would form an unusual bond with the giant creature.
Co-directors Colin MacKenzie and Aparna Kapur blend animation with archival photographs and home-movie footage to fashion a touching tale of friendship and loss, immigration and elephant conservation. Making its world premiere at the FIN Atlantic International Film, Balakrishna was written and directed by Colin Mackenzie and Aparna Kapur, produced by Kat Baulu and executive produced by Annette Clarke at the NFB's Quebec/Atlantic Studio.
Gun Killers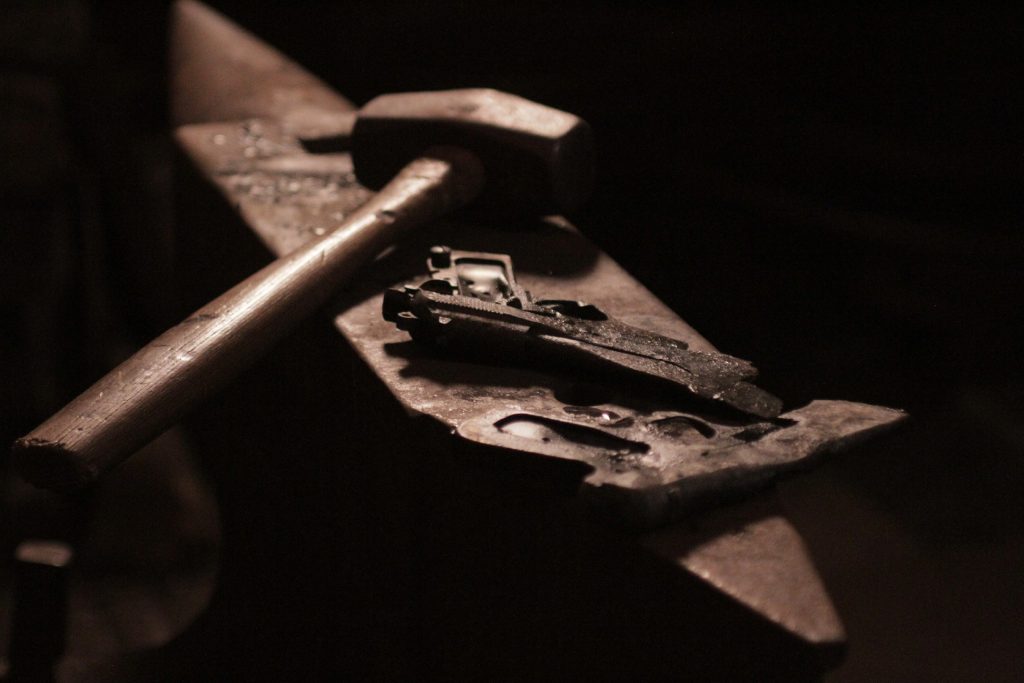 John and Nancy Little operate a traditional blacksmith workshop from a beautiful corner of rural Nova Scotia, playing a discreet but important part in the RCMP's effort to combat gun-related violence. Filmmaker Jason Young fashions a lyrical account of their bucolic life and unusual work.Gun Killers premieres at the Fin Atlantic Film Festival and also screens at the Calgary International Film Festival. Produced by Rohan Fernando and executive produced by Annette Clarke at the NFB's Quebec/Atlantic Studio.
I Am Skylar
A transgender girl on the brink of puberty, Skylar is facing a new set of life challenges. Director Rachel Bower accompanies her on part of this journey, creating an empathetic portrait of a young person thoughtfully defining her own identity with help from a loving family and supportive community.
Bower's credits include In The Same Boat, and the NFB production The Singing Lumberjack, which both took home top honours from Fredericton's Silver Wave Film Festival. She is the founder and president of the JRG Society for the Arts, a charity that supports artists with disabilities.
Produced by Rohan Fernando and executive produced by Annette Clarke at the NFB at the NFB's Quebec/Atlantic Studio, I am Skylar makes its international premiere at the FIN Atlantic Film Festival.
Shannon Amen
The brief and remarkable life of artist Shannon Jamieson is honoured in Shannon Amen, brave and innovative new work from Ottawa-based animator Chris Dainty.
Embedding Jamieson's artwork and performances within an inventive blend of stop motion and 'icemation,' a technique of his own invention, Dainty remembers a friend who died too soon, unable to reconcile her homosexuality with her religious faith, while exploring the nature of his own grief.
"Art is therapy," he says. "I feel like I've grown with this film, artistically and in all kinds of other ways." Made in collaboration with Shannon's friends and family, Shannon Amen was produced by Maral Mohammadian and executive produced by Michael Fukushima at the NFB's English Animation Studio.
Shannon Amen premieres at the Ottawa International Animation Festival and screens at the Calgary International Film Festival.
Freedom Road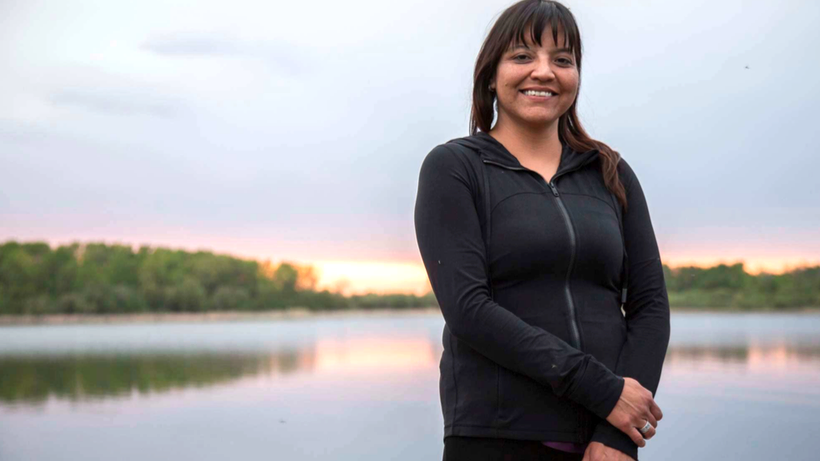 The Winnipeg Aqueduct, completed in 1919, benefited the citizens of the growing Prairie city but lead to decades of hardship and isolation for the Anishinaabeg people who lived at its source.
Having fought long and hard to turn a page on this history, members of the Shoal Lake 40 First Nation recently celebrated the opening of a new road, largely of their own making, that links their community to the Trans-Canada Highway. Freedom Road, a series of short films by hometown filmmaker Angelina McLeod, documents the momentous process. The series had its world premiere on June 5 in the Shoal Lake First Nation, and features on the program of several fall festivals. Produced by Alicia Smith and executive produced by David Christensen at the NFB's NorthWest Studio.
Standing in Line (Franchir la ligne)
Acadian filmmaker Paul Émile d'Entremont addresses the homophobia that persists in the world of amateur and professional sports in a lively and ultimately heartening doc that features appearances from speed skater Anastasia Bucsis, former Montreal Impact player David Testo and other athletes who've dared to come out.
"I want the film to be used as an awareness-raising tool for schools and sports teams, says d'Entremont. "I hope it helps to get the conversation started." His credits include award-winning titles like Alone, Together (Seuls, ensemble), Reema, There and Back and Last Chance (Une dernière chance), whichfeatures asylum seekers fleeing homophobic violence in their countries of origin.
Standing the Line (Franchir la ligne) was produced by Christine Aubé, Jac Gautreau and Maryse Chapdelaine, and executive produced by Michèle Bélanger and Dominic Desjardins for the NFB's Canadian Francophonie Studio – Acadie. It premieres at the FIN Atlantic Film Festival and screens at Cinéfest Sudbury and the Calgary International Film Festival.
Animation: VR Wizardry & Indigenous Voices
Joining Shannon Amen and The Physics of Sorrow at the 2019 Ottawa International Animation Festival is Moïa Jobin-Paré's Sans Objets/ No Objects, which won a Special Mention at the Animafest Zagreb; Regina Pessoa's Uncle Thomas: Accounting For The Days, which took home top honours from Annecy and Brazil's Anima Mundi; and Gymnasia, a VR project that invites participants to enter a mysterious abandoned school and reanimate their lost childhoods.
Co-created by Chris Lavis and Maciek Szczerbowski, the duo behind Madame Tutli Putli, Gymnasia met with acclaim at Tribeca and Annecy's earlier this year. Gymnasia was produced by Stéphane Rituit (Felix & Paul Studios) and Dana Dansereau (NFB) and directed by Chris Lavis and Maciek Szczerbowski (Clyde Henry Productions).
Also on the program in Ottawa is Eleven Moving Moments with the National Film Board of Canada, a special event hosted by Donald McWilliams that commemorates the NFB's 80th anniversary. In other animation news, The Procession (Le Cortège), atmospheric noir-inflected animation from the creative team of Pascal Blanchet and Rodolphe Saint-Gelais, is screening at the Calgary International Film Festival fresh from its success on the international animation circuit.
Encore
A number of titles that made waves at Hot Docs and other spring festivals are making return appearances on the fall festival circuit.
Tasha Hubbard's commanding new work nîpawistamâsowin: We Will Stand Up, winner of multiple awards including the Best Canadian Feature Award at Hot Docs and the Colin Low Award at DOXA,screens at both the FIN Atlantic International Film Festival and the Calgary International Film Festival before going on to dates at imagineNATIVE.
The Halifax-based festival is also screening Because We Are Girls, Baljit Sangra's stirring portrait of three sisters confronting a shared history of sexual abuse; and Conviction, a feature doc from the three-woman team of Nance  Ackerman, Ariella Pahlke and Teresa MacInnes, made in collaboration with women inmates at the Central Nova Scotia Correctional Facility.
Also on the program at the FIN Atlantic, with subsequent screenings at VIFF, Cinéfest Sudbury and the Calgary International Film Festival, is Assholes: A Theory,John Walker's entertaining and oh so timely treatise on the apparent increase of bad behaviour in public life.
Watch too for encore screenings of short films that were produced as part of the 2019 reboot of Five Feminist Minutes: Alexandra Lazarowich's Lake, made with crew of Indigenous women on the vast frozen surface of Lesser Slave Lake; Ann Marie Fleming's Question Period, featuring refugees from the Syrian war; and Deane Foley's Radical, a short sharp profile of actress and writer Mary Walsh.
For details on festival screenings:
Toronto International Film Festival, Sept 5 to 14: www.tiff.net
FIN Atlantic International Film Festival, Sept 12 to 19: www.finfestival.ca
Cinéfest Sudbury: Sept 14 to 22: www.cinefest.com
Ottawa International Animation Festival, Sept 26 to 30:
www.animationfestival.ca
Vancouver International Film Festival, Sept 26 to Oct 11: https://viff.org
Calgary International Film Festival, Sept 18 to 29: www.calgaryfilm.com
imagineNative, Oct 22 to 27: http://www.imaginenative.org/