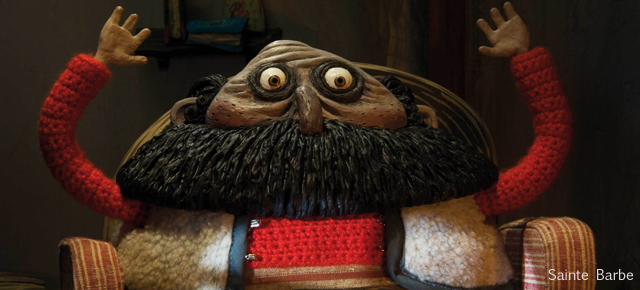 Watch NFB Films for Free in Canada's Public Libraries This Winter
Through its Film Club, the National Film Board of Canada is a privileged partner of public libraries across the country. For winter 2013, the NFB is presenting both classics and new releases in 4 programs for general audiences and one for children.
To mark International Women's Day, March 8th, the NFB will be presenting screenings of the animated short An Artist with Status Quo? The Unfinished Business of Feminism in Canada.
In Michèle Cournoyer's An Artist, a girl demonstrates her gift for music, while Status Quo?, directed by Karen Cho, looks at the ongoing importance of feminism through the lens of related struggles.
Also on offer in winter 2013 is a program featuring the short films The Visitor, directed by David Barlow-Krelina as part of the Hothouse 8 program for emerging animators; Paula, by Dominic Etienne Simard; and Islet, Nicolas Brault's whimsical ode to the Arctic.