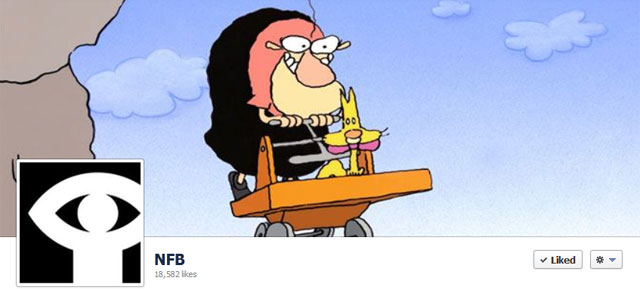 Wondering why you haven't seen us on Facebook lately?
When we launched NFB.ca in early 2009, our main objective was to make our films as accessible as possible. In addition to having them available in schools, libraries, festivals, at our two theatres, etc., we also wanted to bring those films directly to you.
Social networks like Facebook, Twitter and Google + make that even easier, as we're able to be where you already are online. On Facebook, for example, once you "liked" the NFB page, you'd be able to see our daily featured film appear in your news feed. How much more convenient could it be?
As many of you are probably aware, Facebook has recently rolled out some changes to the way they display content from the pages that you "like." Liking a page no longer guarantees that you will see posts from that page in your feed. I have read articles claiming that only about 15% of the people who like a page see the content from that page, but I'm actually finding that number to be much lower. When we post something on Facebook, if it isn't shared, we're lucky to reach 10% of our subscribers.
Interacting with our content on Facebook
The reason I mention this is to let you know that we're still on Facebook, and we're still offering up tons of great content, including our daily featured films, insightful blog posts, calls for festival submissions, etc. But you're probably not seeing it. Facebook uses what they call EdgeRank to determine who sees our content, and it's largely determined by who interacts with it most. The good news is, there are things you can do to fix this, including:
"Liking" our page (http://facebook.com/nfb.ca)
"Liking" our individual posts
Visiting our page often (once or twice a week)
Sharing our films on your own page (even one share can double our reach)
Commenting on our posts
UPDATED 11/15/2012: Another way to ensure you receive updates from the NFB in your Facebook news feed is by going to our page, hovering your mouse over the "like" button and clicking on the "Show in News Feed" option. This will ensure you get your daily dose of documentaries, animation and industry news.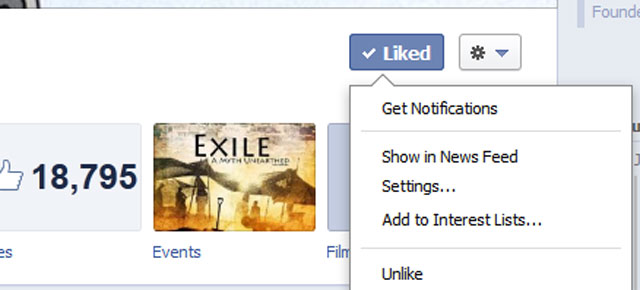 If you're not on Facebook, there are other ways you can help support our goal of accessibility, including:
Subscribing to our newsletter, which features weekly curated content from our site (http://nfb.ca/subscribe)
Encouraging others to subscribe to our newsletter
Sharing our films on other social networks or with friends and family via email
Commenting on the films on our website (http://nfb.ca)
Watching our films (how easy is that?)
Here, let me get you started. This is one of my recent favourite films, which came out of this year's Hothouse, our emerging filmmaker program in animation. If you like it, please share it:
Meltdown, Carrie Mombourquette, provided by the National Film Board of Canada