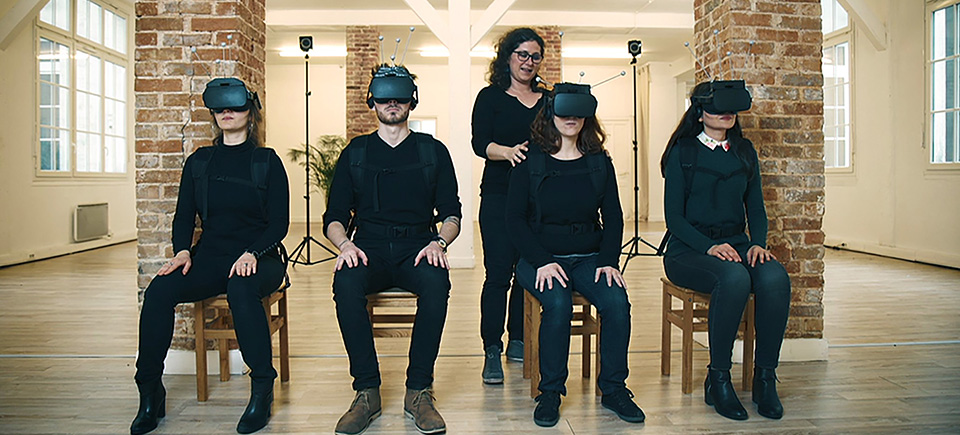 Media Literacy: The Critical Path to a Connected World
Explore the relationship between media and values
Young people live deeply connected online lives, and as digital citizens they need media literacy skills to help them build compassionate global communities. How can online communities invite and cultivate diverse, positive values?
Social Me, Katia Café-Fébrissy, provided by the National Film Board of Canada
The short docs Social Me and Staying Real prompt conversations about the existence of values such as selflessness and respect for inclusive community in social media, and can motivate creativity in the form of blogs and podcasts that explore and model online ethics. The feature documentary InRealLife similarly raises ethical questions about deep social participation in an increasingly corporate online world.
Investigate spiritual and cultural media connections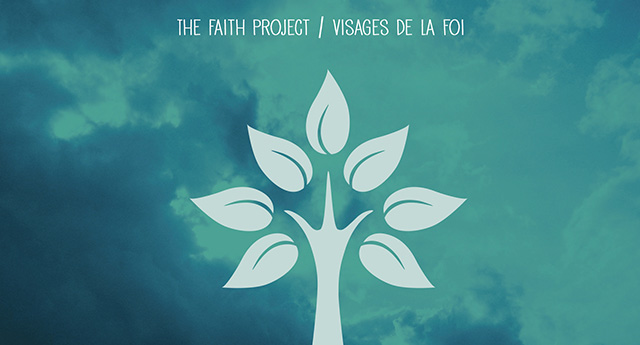 The Faith Project bears witness to thoughtful explorations of spirituality, inspiring media literacy learners to inquire into the relationship between media and diverse faiths. With the aid of the Faith Project app and blog post, personal journals can spark rich writing and debate about spiritual values in social media, as well as provide material for videos inspired by the powerful testimonial style of the Faith Project short films. As an extension, students might collaboratively research then compare and contrast manufacturing practices with the marketed values of their favourite brands.
Similarly, Angry Inuk inspires inquiry into how a mediated clash of values can result in the marginalization of Indigenous cultures but also nurture activism. Librarians can help students develop effective research skills to examine and compare the impact local vs. national and international reporting on the seal hunt has had on the welfare of Inuit culture.
Understand how media represent and influence social values and identities
The connection between media and identity deepens with the complexity of our media tools. Films such as Staying Real and Social Me offer students rich material for exploration of such themes.
Staying Real – Teens Confront Sexual Stereotypes, Sophie Bissonnette, provided by the National Film Board of Canada
Staying Real considers the media's powerful role in constructing identity, prompting personal journals, discussion, and projects on class and gender stereotyping, absent voices, and marketing messages. Such projects can include videos or ads posted to social media that question conventional youth marketing: Do brand values reflect real teens' values? How might a disconnect affect individuals? Social Me also prompts questions about identity: How can social media diminish or alter individuality while offering opportunity for such rich self-expression? Students can raise peer awareness through projects such as blogs, raps, anti-bullying campaigns, and videogame designs that build digital citizenship. Other films, such as InRealLife, also explore the complexities of self-representation online. The Faith Project inspires inquiry into media representation of faith and spirituality in particular: How can today's individuals of faith challenge stereotypes?
Minority representation in social media
Angry Inuk, Alethea Arnaquq-Baril, provided by the National Film Board of Canada
Students viewing Angry Inuk can explore themes of cultural representation and disenfranchisement through journaling, research and debate, including discussion of how the film has shaped their opinion of the seal hunt and why certain mediums articulate passionate voices more effectively than others. This film also invites examination of the spectrum of media coverage of the seal hunt (including PETA) and its impact on public opinion. Students could then create ads from an Inuit perspective that counter the anti-sealing campaign. Native Studies students can compare different media representations of First Nations and their belief systems: How do First Nations peoples represent themselves differently than mainstream media, and why? Students might also extend their study into ways media have impacted Canadians' understandings of truth and reconciliation in Indigenous cultures.
Think critically about diversity and inclusion of voices through media
Thoughtful media users understand how diversity of voice through online and conventional media can determine our understanding of our world. Viewers of Social Me might compare how different social media platforms promote inclusion, and then propose strategies for influencing social media corporations to support diversity. Collaborative inquiry could lead to online testimonials or created ads using personal stories of bullying. Other activities might include poetry, essays, blogs, tweets, photo essays, and music and art installations on themes of inclusivity in social media.  This film also prompts exploration of social media as "staged pop culture" and "performance," including the social repercussions: Might students benefit or suffer—how and why? InRealLife and XS Stress spark similar questions about inclusivity and alienation.
XS Stress: Teens Take Control, Patricia Kearns, provided by the National Film Board of Canada
Examine the power of media to shape and unite
On a more political theme, Angry Inuk will help students evaluate the media's role in shaping understanding of Canada's cultural values of inclusion.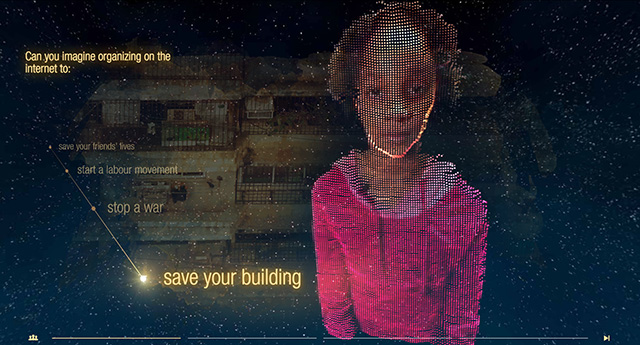 Similarly, Highrise: Universe Within heightens students' awareness of the potential of online media to nurture community and tolerance, and to fight isolation and abuse of power. Classes can connect to global peers or produce videos and podcasts about their culturally diverse neighbourhoods. In this way, they experience the empowering benefits of communications media.
This blog post has been written especially for Media Literacy Week. You'll find more films related to this topic in our Engaging All Voices through Media playlist.
Enregistrer
Enregistrer
Enregistrer
Enregistrer
Enregistrer
Enregistrer
Enregistrer
Enregistrer
Enregistrer
Enregistrer
Enregistrer
Enregistrer
Enregistrer
Enregistrer
Enregistrer