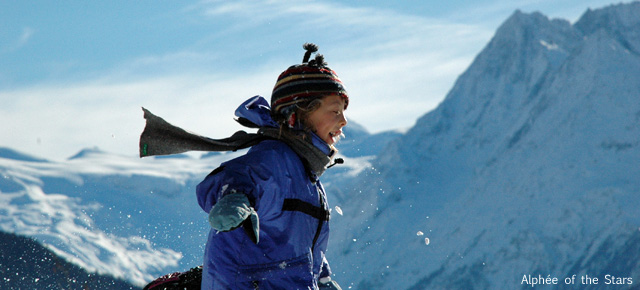 5 NFB Documentaries Headed to Hot Docs 2013
Toronto's Hot Docs film festival, which celebrates its 20th anniversary this year, announced its lineup this morning. Held 25 April-5 May, 2013, the festival will once again feature many NFB productions as part of its Canadian Spectrum program. Check them out below:
NCR: Not Criminally Responsible, by John Kastner
NCR: Not Criminally Responsible (Trailer) by ONFB , National Film Board of Canada
From John Kastner, 4-time Emmy winner and director of Life with Murder, comes Not Criminally Responsible, a new documentary about the revolution in the treatment of the "criminally insane." Kastner and his crew are given remarkable access to a forensic psychiatric institution, filming inside its walls for over a year. The film shows how psychiatrists treat mental patients who have committed violent crimes—patients who not long ago would have been considered so hopelessly dangerous they must be confined for life, but today are being released back into the community.
Alphée of the Stars, by Hugo Latulippe
Alphée of the Stars (Trailer) by Hugo Latulippe, National Film Board of Canada
Alphée has a rare genetic disorder that hampers her development. Yet she continues to defy medical expectations. In a moving declaration of love for his daughter, filmmaker Hugo Latulippe and his family steal away for a year, focusing on his daughter's learning, so that she can integrate into a regular classroom when they get home.
Buying Sex, by Teresa MacInnes and Kent Nason
Timely and wise, this feature documentary explores the state of prostitution laws in Canada. Buying Sex captures the complexity of the issue by listening to the frequently conflicting voices of sex workers, policy-makers, lawyers and even the male buyers who make their claim for why prostitution is good for society. Examining the realities in Sweden and New Zealand, and respecting the differences of ideology as Canada works its way toward an uneasy consensus, the film challenges us to think for ourselves and offers a gripping and invaluable account of just what is at stake for all of us.
The Auctioneer, by Hans Olson
This feature documentary is a portrait of Dale Menzak, an auctioneer specializing in the sale of family farms who also works part-time as an undertaker. Set against a backdrop of gorgeous prairie vistas, The Auctionneer observes Menzak from a respectful distance as he facilitates the difficult process of letting go.
Chi, by Anne Wheeler
This feature documentary follows Canadian actress Babz Chula to Kerala, India, where she is to undergo treatment by a renowned Ayurvedic healer in an effort to manage her 6-year battle with cancer. The bare-bones Indian clinic at first disappoints, but Babz is uplifted as her condition seemingly shows marked signs of improvement following treatment and introspection. Returning home, however, it is revealed that her cancer has actually advanced. Amazingly, the irrepressible actress invites filmmaker Anne Wheeler to continue bearing witness to her journey into the unknown.
Hot Docs 2013 will also mark the world premiere of Mary & Myself, which will screen paired with Chi (above.) Directed and animated by Sam Decoste, this short animated doc is a story within a story; a meta-narrative about 2 Chinese Canadian women making their theatrical debut playing "comfort women" in The Vagina Monologues. Fusing activism and performance, Mary & Myself honours the thousands of girls and women from Korea, China, Japan and the Philippines who were forced into sexual slavery during the 1930s and '40s.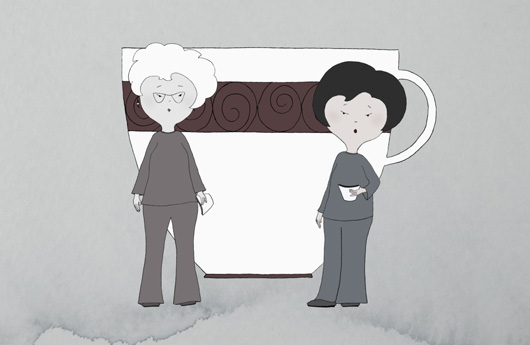 For a complete list of films and to purchase tickets, go to hotdocs.ca.