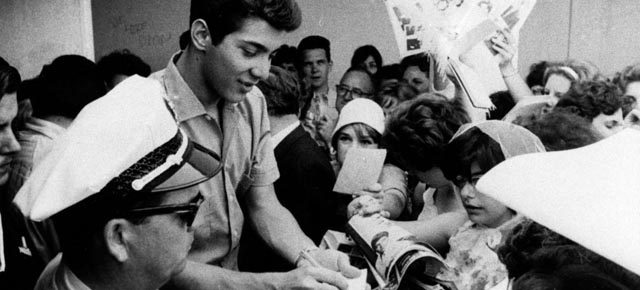 Paul Anka: A Voice to Dream About
The following is a guest post by Maxime Monast, a member of NFB.ca's content team.
On stage or in the streets, young people love Paul Anka. Originally from Canada, this 20-year-old has become a sensation in the poshest clubs in the US. On the heels of Frank Sinatra and his rat pack, with his sugary voice and angelic face, Anka is the focus of an unbridled generation.
The year is 1962, and the documentary Lonely Boy is the expression of this passion for the artist. Broadcast on the CBC, this short documentary emulates the aesthetics and cinematic approach of the Candid Eye series and Documentary '60, which introduced Canadians to this new quick and intimate cinematographic vocabulary. A completely improvised, fly-on-the-wall type of filming that captures a hidden aspect of the subject's life, and reveals the mystery that is Paul Anka.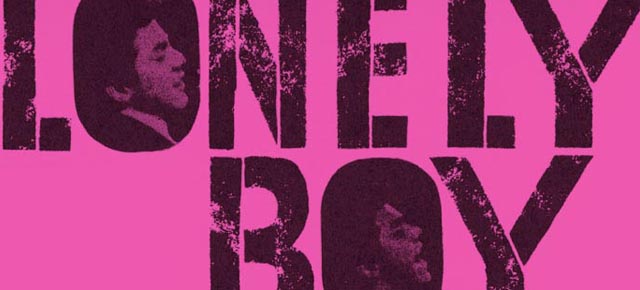 There is an extraordinary candidness at the centre of this account. We discover Anka's story through him or his associates, and it is analyzed alongside his success in the music industry. From plastic surgery to weight loss, it becomes clear that the young singer resculpted his body to achieve a dream: the dream of having a body that suits his voice. But watching these oddly lucid accounts, we quickly realize that this dream is a distorted view of reality. What Anka became and what teenagers seek are one and the same: the projection of an ideal. That's where the madness begins. The girls love what he gives off; he wants to be what they love. A vicious circle that has become an industry standard.
In the end, whether through songs drowned out by shrill screams or Anka in perpetual movement, the movie Lonely Boy is filmed in such a controlled way, despite the frenzy of images, that we quickly understand that Koenig and Kroitor put together and found their movie during the editing process. Unlike photographer Henri Cartier-Bresson – whose influence on this type of documentary can be felt – who waited for the right moment to take his shot, directors have to wait until editing to find key moments. Luckily for us, these moments are sublime and truly capture the madness surrounding Anka. Like the hundreds of crying fans fainting at the sight of the singer, we all strangely fall in love as the camera captures the most intimate and optimistic moments of a rising star.
Lonely Boy, Wolf Koenig & Roman Kroitor, provided by the National Film Board of Canada
*Maxime Monast is a Digital Business Development clerk and a member of the NFB.ca programming committee.