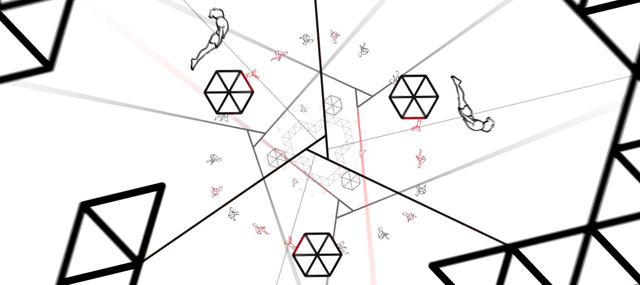 Renaud Hallée's The Clockmakers Premieres on NFB.ca
Recently, we launched the most recent animated film by Renaud Hallée, the Montréal filmmaker who's been making waves on Vimeo.
Titled The Clockmakers, this experimental short produced by the NFB's Marc Bertrand sweeps us into a vast and enthralling cogs and wheels mechanism where notions of right side up and upside down no longer hold. Dozens of trampolinists evolve in this orderly structure entirely made up of lines and triangles, triggering narrative and musical plots with each jump and rebound.
Watch The Clockmakers for free here: