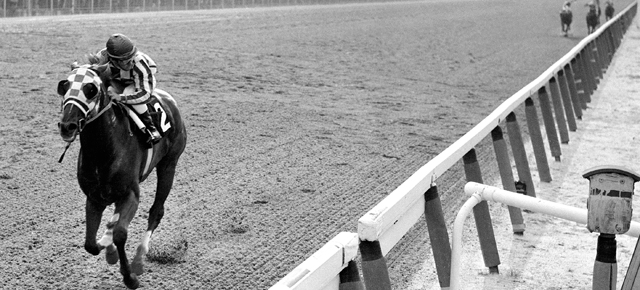 New Release | Rent Secretariat's Jockey – Ron Turcotte for $2.95
Shortly after its world premiere in Louisville, Kentucky, Phil Comeau's feature documentary Secretariat's Jockey – Ron Turcotte, about the life and times of legendary thoroughbred racehorse jockey Ron Turcotte, is now available to rent, download, or own on DVD.
The film, which chronicles Turcotte's exploits of the early 1970s, also pays fair tribute to the jockey's mount, the legendary – and wonderfully named – Secretariat. Calling Secretariat "legendary" is no overstatement. In 1999, ESPN ranked the large chestnut colt from Virginia the 35th best athlete of the 20th century.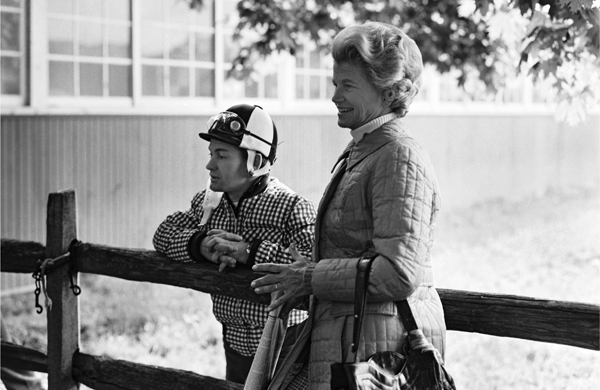 (Above: Ron Turcotte with Secretariat's owner, Penny Chenery.)
Born in 1941 in Drummond, New Brunswick, Turcotte became internationally famous in 1973 when he rode the trusty Secretariat to win the first Triple Crown in 25 years. For those foreign to racetrack lingo, The Triple Crown consists of 3 races for 3-year-old horses. Winning all 3 of these is the highest accomplishment possible in the world of thoroughbred horse racing. That year, Secretariat set race records in all 3 races: the Kentucky Derby, the Preakness Stakes and the Belmont – records that still stand today.
Turcotte, along with Secretariat, shot to stardom. The pair graced the cover of Time, Newsweek and Sports Illustrated.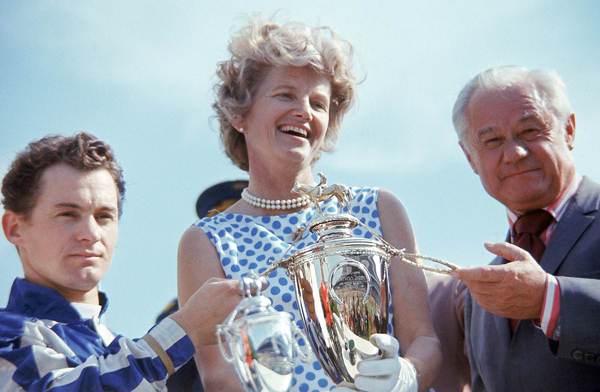 (Above: Ron Turcotte with Penny Chenery and Secretariat's trainer, Lucien Laurin, after winning the Kentucky Derby on 6 May 1972.)
Turcotte's winning spree came to an abrupt end when in 1978, he took a bad fall off another racehorse, Flag of Leyte Gulf, at the start of a race at Belmont Park. The fall left him paraplegic. Horse racing isn't all floppy hats and good cheer. The film's trailer informs us that 151 fatalities have darkened the races since 1940.
Since his fall, Turcotte has become an advocate for the disabled. A well-known survivor of an on-track accident himself, Turcotte has become involved with the Permanently Disabled Jockey Fund, which raises funds and awareness to provide for fellow injured riders.
The film, a road trip of sorts, follows him as he travels back to the people and places that marked his life. It features never-seen-before footage of Secretariat and appearances by past Triple Crown winners Steve Cauthen and Jean Cruguet.
Check out the trailer below, as well as a short film capturing reactions from the audience at the premiere.
http://www.nfb.ca/film/secretariats_jockey_ron_turcotte
Secretariat's Jockey – Ron Turcotte is available for rent, download, and on DVD.