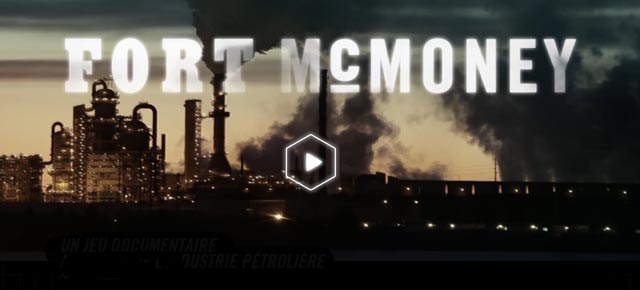 Fort McMoney | New Interactive Game to Launch Nov. 25th
Starting November 25, people everywhere can take control of Fort McMurray, Alberta, and decide the fate of the world's largest energy project when they play Fort McMoney. With over 2 years of research, 60 days of filming and 55 interviews, Fort McMoney is an innovative new documentary game from TOXA and the NFB, in association with ARTE.
Created by David Dufresne, Fort McMoney is a trilingual (English, French and German) immersive online experience set in Fort McMurray―sometimes called "Fort McMoney"―a boom town that is going to play a critical role in determining the energy future of the planet. Over a 4-week period, users will have the power to decide the virtual future of the city while learning more about its social, economic, political and cultural history in order to better understand what's at stake.