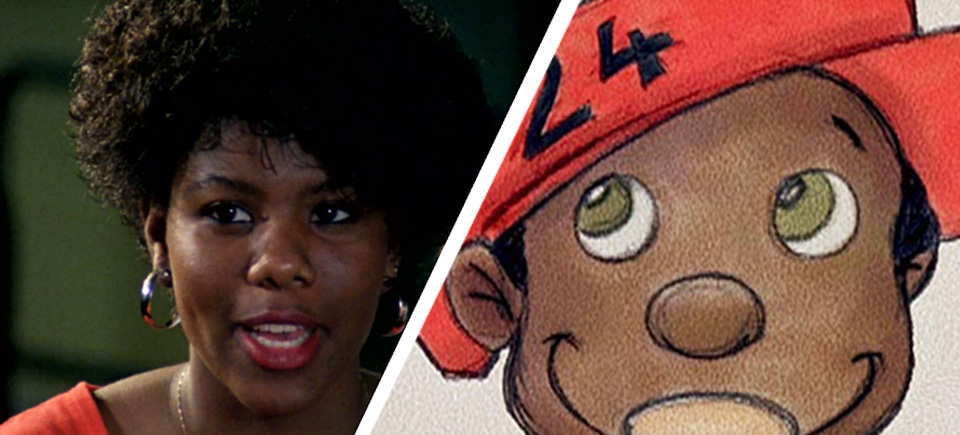 Black History Month: Watch 13 films that inspire, challenge, inform, and entertain
While Black History month has been celebrated in Canada and the United States every February since about the mid-1970s, it was only recently, in 2008, that Senator Donald Oliver, the first black man appointed to the Canadian Senate, introduced a motion to have the Senate officially recognize February as Black History Month in Canada. This is a time for us to think deeply on the extent to which significant segments of black people's stories are often under-represented in textbooks, conversations, and popular histories. So what better way to dive in, inform yourself, and be inspired than with a selection of our films?
We've compiled this Black History Month playlist, which contains 13 of our most intriguing, informative and compelling films on black histories and cultures, in Canada and abroad. But don't feel overwhelmed by the selection! Read on for a description of some of my personal faves…
Short docs:
Speak it! From the Heart of Black Nova Scotia follows a group of youth in Nova Scotia seeking education about their black history and justice for their contemporary black community. The discrimination some black youth face—at school, when seeking jobs, or simply out on the streets—is heartbreaking to witness, but the hopefulness, enthusiasm, and strength of the young people profiled in this film is truly inspiring. Emotions run high in critical discussions profiled in the film: skip to the 20:11 mark to catch a heated debate about interracial relationships and the social stigma associated with them. The passion of the young man speaking to his classmates about the need to fight stereotypes and discrimination is very moving.
Speak It! From the Heart of Black Nova Scotia by Sylvia Hamilton, National Film Board of Canada
For another contemporary look at black communities in Nova Scotia, check out Black Mother Black Daughter, a look at black women's lives in Nova Scotia and the ways in which they pass their traditions, strengths, and stories on to their daughters to carry forward.
And the legendery Gilles Groulx made a fantastic short doc about aspiring amateur boxers in the early 1960s called Golden Gloves: the film features a young black protagonist attempting to show what he's made of, both inside the ring and out.
Feature docs:
The intoxicating jazz music in The Road Taken is enough to hypnotize you, but the rich histories presented in first-person narration are the real reason to watch this charming and powerful doc from 1996. Many black sleeping car porters worked on Canada's railways from the 1900s to the 1960s, and suffered through harsh working conditions and discrimination until a landmark union case in 1955 improved the situation. The stellar jazz soundtrack is provided by musician Joe Sealy, whose father was a porter himself.
Speakers for the Dead is a striking look into a dark history of oppression and erasure. In the 1930s in rural Ontario, a black-only cemetery was razed in order to make way for a potato patch. The history of the black community was effectively buried over many years, and for a long time it was thought that early Irish and Scottish settlers were the first non-native people to occupy the area surrounding Priceville, Ontario. In this affecting film, a buried community comes to life in search of the truth.
Speakers for the Dead by Jennifer Holness & by David Sutherland, National Film Board of Canada
If you like historical docs,  Africville is the captivating story of a small black settlement that lay within the city limits of Halifax, Nova Scotia. In the 1960s, families were uprooted and homes demolished for urban renewal and integration, but the descendants of the original residents haven't forgotten. Check out the fascinating Journey to Justice, too: it's an inspiring doc about a group of black Canadians who took racism to court—and won.
Short animations:
In the charming short The Magic Lion, a young boy in Mombassa, Kenya sets out to seek the special powers of a faraway healer in order to save the life of his ailing grandfather. On his journey, the boy experiences a great adventure across the African landscape. Christopher Changes His Name is a lively kid's tale about a boy who doesn't like his name (maybe we all felt that way at some point). His auntie from Trinidad gives him a great idea for a new name! But will Christopher want to keep his new name when he can't even cash his birthday cheque?
Christopher Changes His Name by Cilia Sawadogo, National Film Board of Canada
Black Soul and Joe are two more short animations worth checking out. The former is a diverse and colourful trip through black history, while the latter is a portrait of the friendly community mainstay Seraphim "Joe" Fortes, whose beach-side presence inspired generations of kids to learn how to swim and love the water.
Short fictions:
We don't produce a lot of dramatic fiction films, but when we do, they're always good. Take, for example, Crossroads, a short drama from 1957, which tells the story of Judy and Roy, a young couple in love who face discrimination because Roy is black and Judy is white. But after all, love prevails! As Judy tells her mother, who is hesitant about accepting the union, "Do you think all people feel the way you do?" A young mid-century generation is ready to face racism head-on.
Crossroads, Don Haldane, provided by the National Film Board of Canada
This is just a snippet of our Black History Month playlist—check out the whole thing here. Happy watching!