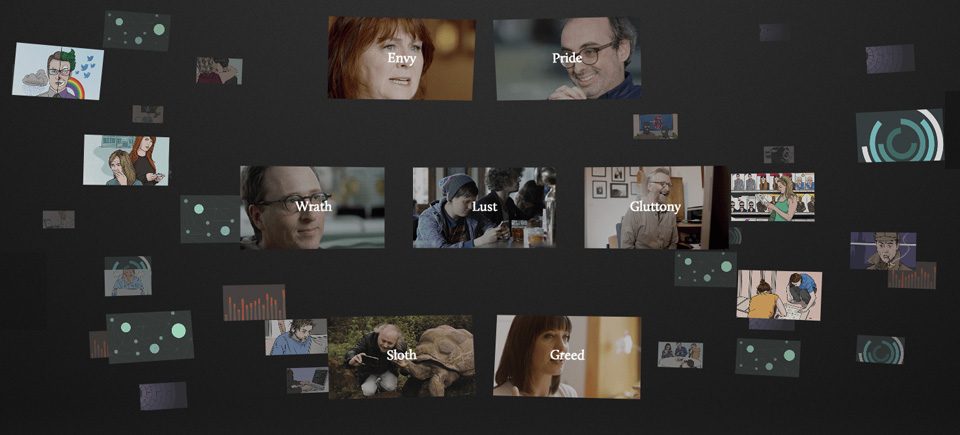 Seven Digital Deadly Sins: a new interactive web doc about online ethics
Have you sinned online lately? What counts as a "digital sin" anyway?
The NFB has partnered with The Guardian on a new interactive web doc, Seven Digital Deadly Sins, in which seven public figures including musician and activist Billy Bragg and This Hour Has 22 Minutes' Mary Walsh confess the ways in which they have sinned online. You can participate too: you'll absolve or condemn anonymous confessions from 20 digital sinners (a secret Twitter star, a hacker, a couple whose wedding invite went viral) and then see the poll results.
From porn to illegal downloading to trolling to selling drugs to the mild annoyance that is those interminable cat videos, the possibilities for digital sins are varied and endless. Watch the Seven Digital Deadly Sins trailer to get a taste of this timely project:
We all know the seven deadly sins: lust, greed, gluttony, wrath, pride, envy, and sloth. But how do these manifest themselves online? In Seven Digital Deadly Sins, each sin is given an online equivalent by some brave confessional souls.
More, more, more!
Comedian Ophira Eisenberg admits that she's constantly greedy for more, more, more social media followers. Anonymous confessors admit to illegal downloads, selling drugs, and launching risky start-ups in the hopes of reaping profits. Mary Walsh criticizes the contemporary trend of coveting others' experiences online; anonymous confessions include experiencing envy over others' exotic vacation photos and fancy homes.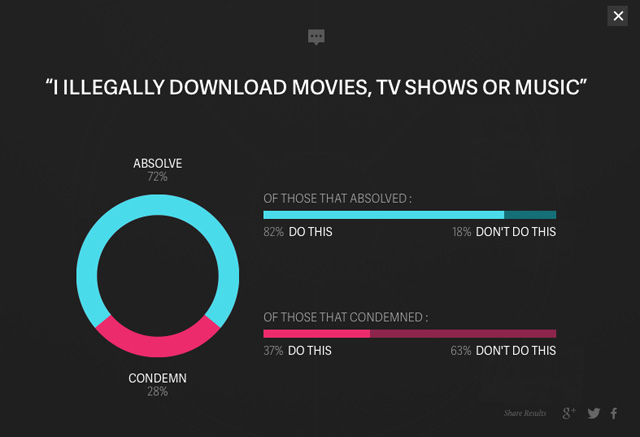 Comedian Josie Long lusts after Twitter and that's weird—right? It doesn't ask for anything back from her! Other confessions in this category include cheating on a partner online and Facebook stalking. Billy Bragg's gluttonous consumption of fail videos and cat videos is accompanied by confessions of posting food pics and excessive playing of World of Warcraft.
Take the short way home
The multi-talented comedian, actor, musician, and author Bill Bailey admits that his online interactions have risen to a level of sloth that guarantees a kind of disengagement of epic proportions, resulting in the phenomenon of slacktivism. Confessions of sloth include the outsourcing of life maintenance tasks (laundry, banking, even texting loved ones to say hello) to a virtual assistant.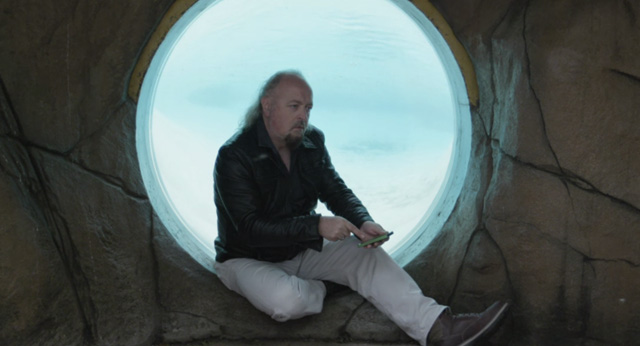 Opinions and identities—but whose?
Author Gary Shteyngart jokingly discusses the pride he takes in the fact that his writing—and everything else—has been digitally outsourced to anonymous workers in foreign countries. He uses his spare time to—what else?—Tweet. "Who am I? I don't care! Things are rolling along just fine," he quips. Confessions in the pride category include a viral wedding invitation and questions about the digital afterlife.
Finally, journalist, documentary filmmaker, and writer Jon Ronson discusses the pleasures we take in online wrath. He has participated in more than one Twitter pitchfork mob, and he takes pride in it. Confessions include bullying and taking on false identities to win arguments.
Have you sinned lately? Confess!
Take your pulse by comparing your online behaviour to the conundrums presented in Seven Digital Deadly Sins.
Is our collective compulsion to be 'on' at all times, the merging of our public and private worlds, changing us in some radical way? These are questions we need to ask ourselves. Not to do so would be a mistake; it might even be a sin. Where do you draw the line?