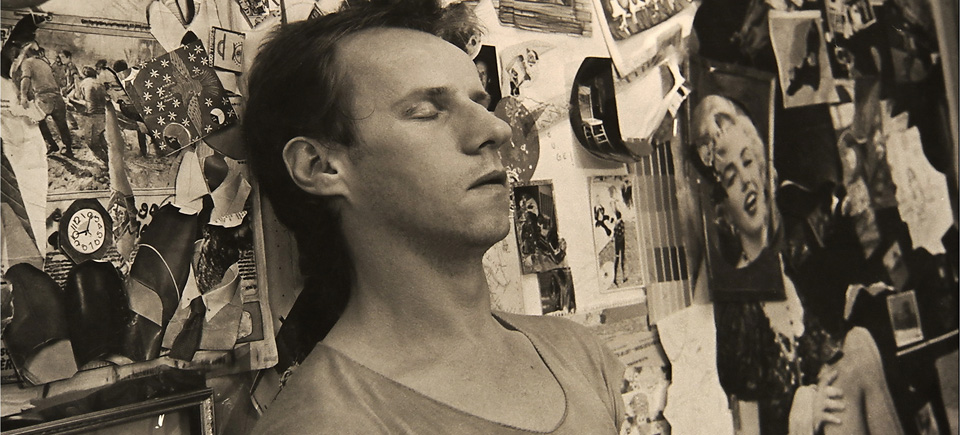 Free stream of The Wind at My Door, Oct. 10-12; plus 4 related mental health films
To mark the annual World Mental Health Day (October 10, 2014), we're offering our brand new feature doc, The Wind at My Door, free on NFB.ca from October 10 to 12, inclusive. Check it out below, and then read on for 4 more inspiring and informative films about mental health issues and the people who live with them.
From obsessive-compulsive disorder to schizophrenia, the illnesses affecting our compelling documentary subjects are a big challenge—but one to which everyone rises in their own unique way.
Explore this highly personal meditation on bipolar disorder from filmmaker Pierre Goupil (Celui qui voit les heures, La vérité est un mensonge). A pensive and curious character, Goupil meditates on the adversity he's experienced as a result of his illness, concluding that his journey as an artist in a society that struggles to accept those on the fringe can be instructive for others living with mental illness.
The film is streaming for free until Sunday, October 12th!
The Wind at My Door, Pierre Goupil & Rénald Bellemare, provided by the National Film Board of Canada
Meet the people who deal with this overwhelming mental illness on a daily basis. A young boy, a middle-aged man, and a twenty-something young woman are all struggling to manage OCD, which presents intrusive thoughts, nagging fears and ritualistic behaviour. Troubling, fascinating, and inspiring, this riveting doc sheds light on a little-discussed illness.
OCD: The War Inside, Mark Pancer & David Hoffert, provided by the National Film Board of Canada
Arthur Lipsett was a brilliantly inventive and acclaimed avant-garde filmmaker from the 1960s. Both George Lucas and Stanley Kubrick proclaimed their admiration for Lipsett's groundbreaking creative work. In this semi-fictionalized account of Lipsett's troubled life and struggles with mental health (he committed suicide two weeks before his 50thh birthday in 1986), animator Theodore Ushev traces the interior life of this enigmatic artist.
The first-person narration in this short animation is provided by none other than internationally-lauded Quebecois filmmaker Xavier Dolan (his Mommy won the Cannes jury prize in 2014 and is Canada's official entry this year for Best Foreign Language Film at the Oscars).
Lipsett Diaries, Theodore Ushev, provided by the National Film Board of Canada
These days, the consumer-survivor model of mental health advocacy is relatively more prominent and common than it was in the 1970s. But back then, a pioneering and inventive group of former and current psychiatric patients decided to start the Mental Patients' Association in Vancouver, a democratically-run support and advocacy group for everyone who had been through the mental health care system.
These folks are outspoken and unafraid to criticize the perceived drawbacks of the evolving system of mental health.
Mental Patients'Association, Richard Patton, provided by the National Film Board of Canada
Meet Lise, a talented young artist whose struggles with schizophrenia are made more manageable through her engagement with her painting. This short documentary is part of At Home, our interactive series of web docs on mental health and homelessness (check it out here).
Here At Home: Where I Belong, Louiselle Noël, provided by the National Film Board of Canada
Mental health issues affect everyone, whether we deal with our own or those of family members and friends. This week's NFB.ca programming is intended to shed light on the kinds of struggles people deal with every day. Documentary can be a tool for revealing oft-ignored or stigmatized issues, and the fascinating stories we see in the films above are doing their job by being thought-provoking and revealing. I hope you find them as informative and inspiring as I do!
And don't forget: our brand new feature doc The Wind at My Door is streaming for free on NFB.ca only from Oct. 10th to 12th, 2014! Catch it while you can.
Header image: from The Wind at My Door (Pierre Goupil, 2014).