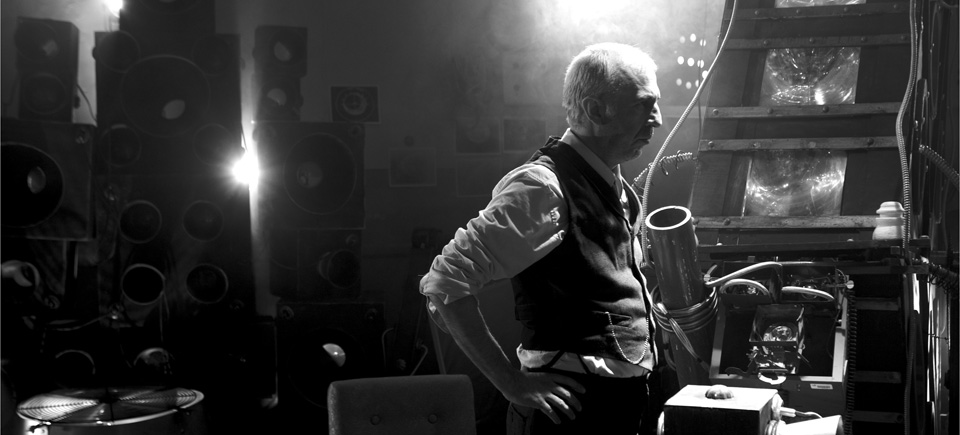 Behind the scenes of Guy Maddin's melodramatic short Night Mayor
Ah, modernity. What a time, eh? Technology, speed, capitalism, urbanity, electricity, the cinema… a real whirlwind!
This is what we're transported to in Guy Maddin's riveting 2009 short Night Mayor, and if you haven't seen this mini-masterpiece yet, now's your time. It's absolutely one of my personal favourites in the NFB collection. Then, read on for more about this curious and dazzling little film.
Night Mayor, Guy Maddin, provided by the National Film Board of Canada
It's 1939. An enterprising Bosnian immigrant, Nihad Ademi, discovers he can harness the music of the sky and turn melodies into images through his special invention, the Telemelodium.
He then transmits these images of Canada to Canadians everywhere through telephone lines. But the ambitious system goes berserk, producing new and unforeseen images—mixed messages, nudity, hallucinations. The government raids and shuts down Ademi's laboratory.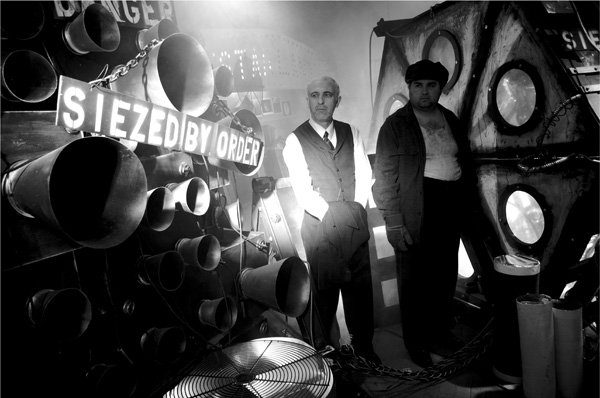 Let's take a tour of this wild, fascinating, and provocative film!  Night Mayor brilliantly excavates the depths of the power of cultural technologies to tell us—or lie to us—about ourselves.
Harvesting the heavenly ethers
"Unlike its neighbour to the south, Canada's vast spaces are filled by very few people," notes the film's pre-production synopsis. "Communication among Canadians has always been a far different affair than it has been for Americans. The news has always spread more slowly in Canada, and to some regions never came at all."
In Ademi's project to bring Canada to Canadians everywhere, we see a mirror of the NFB's own mandate to "reflect Canada to Canadians" (Maddin created Night Mayor to celebrate the NFB's 70th anniversary). Curious indeed.
Again, from the pre-production notes: "Ademi stands among his children like a strange plant, as if hatching a fantastic and deformed world in his heart. Such is the demeanor of the visionary!" The proximity of "night mayor" and "nightmare" is not accidental: Ademi "presided over the night, but was also presiding over something frighteningly impossible to understand"—the totality that is Canada and the technology that represents it.
Night mayor. Nightmare. Is this haunting chant ringing in your mind like it is in mine?
Propaganda, melodrama, and a nation built on images
What is (Canadian) culture anyway? Our recent doc Shameless Propaganda, for one, tries to answer that question with some of the most hilarious and disturbing propaganda produced in this country in the mid-20th century.
But Night Mayor goes about answering this question entirely differently. Rather than propaganda (or perhaps in addition to it), Night Mayor exists  in the mode of melodrama.
Often, the "genre" of melodrama deals with:
emotional repression and expression ("the false dawn is my true love, and my children's love too; they love their new country, they love their father, they love this light," chants Ademi)
psychoanalytic interpretations (what are Ademi's unexplained images but dreams emanating from the subconscious?)
spectacle, excess, and sensationalism ("the pictures took on a life of their own… to make images I'd never seen before," warns Ademi, in what is no doubt a nod to the power of cinematic editing and the Kuleshov Effect).*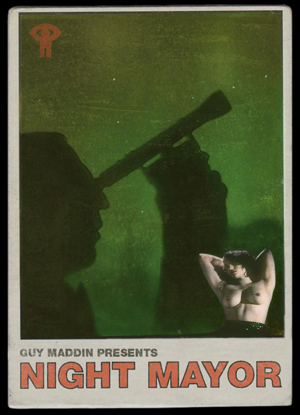 Melodrama and modernity are intimately tied; the former often reflects the anxieties, hopes, and dreams of the latter. In Night Mayor, Ademi is obsessed with fostering his new, modern "Canadianness" by sharing it—technologically—with "my fellow Canadians". He emphasizes the trickiness of belonging in an era when immigration and the rapid growth of "the New World" were at a high. "We are new here, we want to belong," exclaims Ademi desperately, to explain why his daughter appeared nude on camera.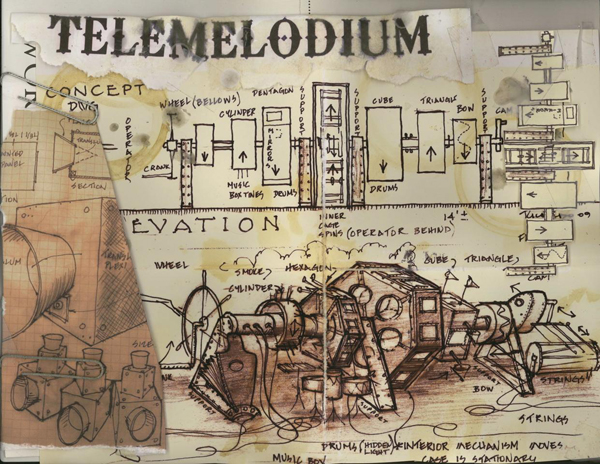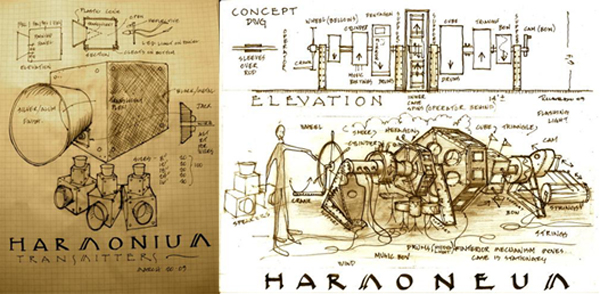 Ademi calls his mixed-up images  "the sum of ordinary things combined and made miraculous". This could equally be the very definition of Canadianness, no? We are, after all, a nation of mostly immigrants, and our construction of Canadianness has grown with each newcomer's adoption of Canadian identity.
Communication to and about Canada ("everyday life, everyday people, anyone, anywhere across this country") is presumably available to everyone. And yet Ademi walks a curious line between megalomaniacal autocrat and benevolent servant of the greater good.
What is the role of recording, transmitting, and storing the curated cultural history of a nation and a people when the means through which we create these stories is… well, mediated?
With these questions and others, the brilliant and hypnotic Night Mayor interrogates everything from modernity to cultural technologies, citizenship, identity, and even media literacy. It's no wonder Maddin is considered one of this country's great auteurs and most irreverent, imaginative talents.
Night mayor. Nightmare. Night mayor. Nightmare.
Those words won't stop ringing in my head anytime soon.
***
* For more fascinating insights on the connection between melodrama and modernity, check out Ben Singer's fantastic book  Melodrama and Modernity (New York: Columbia University Press, 2001).