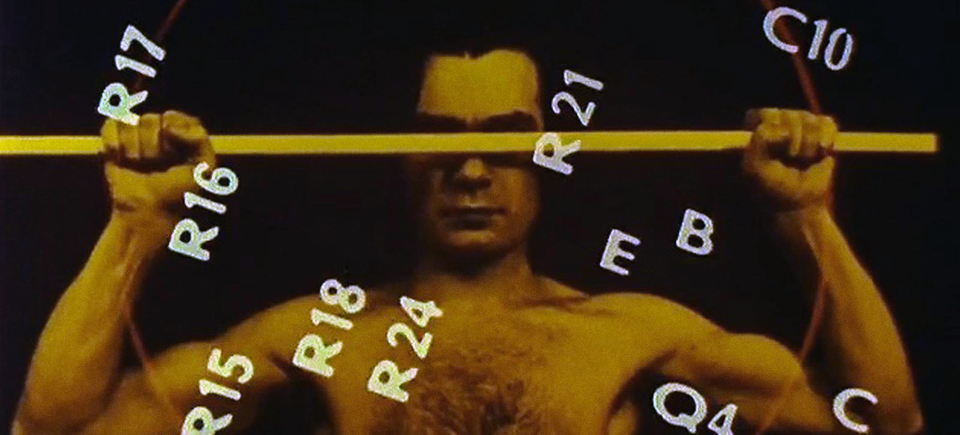 Originally, the term B movie referred to the second, lesser film that played during a double feature. If you're old enough, think of the B-sides of your old 45s. The double feature itself has faded into history, but the term B movie remains. Today, it's used mainly to refer to low budget, genre films.
Now, it's true that the NFB is known for its socially-conscious documentaries and auteur animation, but it's also true that we've got a few B-type movies under our belt, too. We've put together a few of our favourites. Happy viewing!
Project Grizzly
This is one of those films that makes everybody's list of treasured cult classics. I mean, come on – we've got a guy who builds himself a bear suit and then intentionally throws himself into harm's way. The whole thing is just a riot, and completely unbelievable. That said, it's rumoured to be one of Tarantino's favourite docs.
Project Grizzly , Peter Lynch, provided by the National Film Board of Canada
Devil at Your Heels
With this film we've just gone from one crazy stunt (bear suits) to another – vehicular dare devils. (Did I just make that up?) Meet Ken Carter, the man who wants to jump his rocket-powered car across the Saint Lawrence river. If ever there was a character meant for B movies, this is the guy.
The Devil at Your Heels, Robert Fortier, provided by the National Film Board of Canada
Series 4
This film might not technically qualify as a B movie, but it certainly has the camp component down pat. Series 4 is a completely psychedelic short that makes use of (often repetitive) images woven together to a monotonous beat for about 7 minutes. But it works. Viewer discretion advised, due to boobs.
Series 4, Normand Grégoire, provided by the National Film Board of Canada
Night Mayor
Director Guy Maddin brings us an inventor who harnesses the power of the aurora borealis in the late 1930s. Need I say more? Viewer discretion advised for this one, too.
Night Mayor, Guy Maddin, provided by the National Film Board of Canada
Canada Vignettes: Flin Flon
Mystery, adventure, hidden treasure, and a dime-store novel's science-fiction hero – I mean, what else can you ask for in a B movie? And it's all packed into only 3 minutes! Discover how the Manitoba town of Flin Flon got its name in the most fun way possible with this short from the Canada Vignette series.
Canada Vignettes: Flin Flon, Tina Horne, provided by the National Film Board of Canada