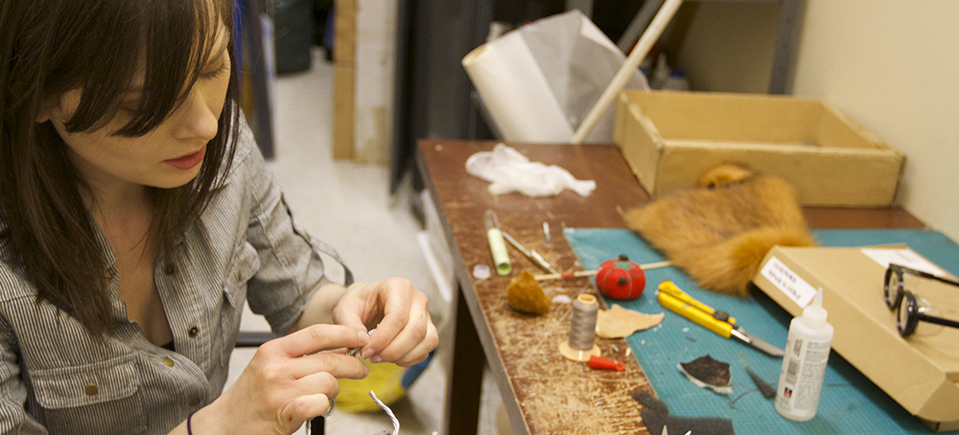 Hothouse 10: Alexandra Lemay's Creative Process
This post is written by Hothouse 10 filmmaker Alexandra Lemay. It's part of the "I can see the finish line" posts by this year's Hothouse gang.
******
Hothouse 10 is coming to an end, and as much as a huge weight is lifted off my shoulders, the bigger burden is that I have to accept that it's over. As I collect photos for this post, I'm brought back to the beginning of the creative process.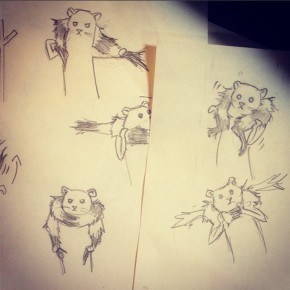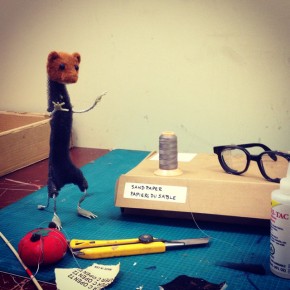 I remember sketching out my rough ideas and hoping they would work in a three-dimensional world. Each drawing would be accompanied by the thought, "okay, how am I going to build this?" When it came to gathering my materials, I felt like an archeologist digging up treasures. Technical Director Eloi Champagne and Digital Imaging specialist Randall Finnerty were amazing partners in crime and very understanding of my brass and magnet obsession. Once I started making the puppets and sets, the project seemed feasible.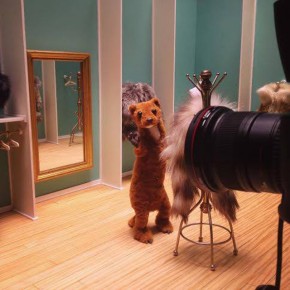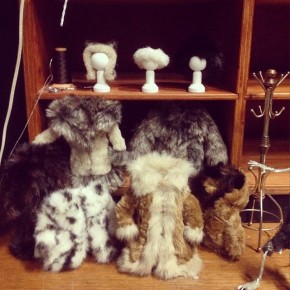 I discovered that it could be very overwhelming to work with producers. As much as Michael, Maral and Jon are the nicest people, I had to adjust to getting feedback from so many different people. Having an Oscar®-winning Mentor like Chris Landreth didn't lighten the pressure. Not only was I getting advice on my story concept, but also on my work process. I remember they were trying to make me act out my character to understand her movement and I was avoiding it like the plague. Technically they won that battle though, because I secretly did act out all my scenes (let's just hope the Stereolab doesn't have hidden cameras). In the end, it was a huge luxury to have them. They really helped me hone my ideas and defend the points I felt were important. I miss working with them already.
This whole experience has been a surreal one and I had an amazing time. I am so proud of the work we've all accomplished and sincerely hope to work with the NFB again.