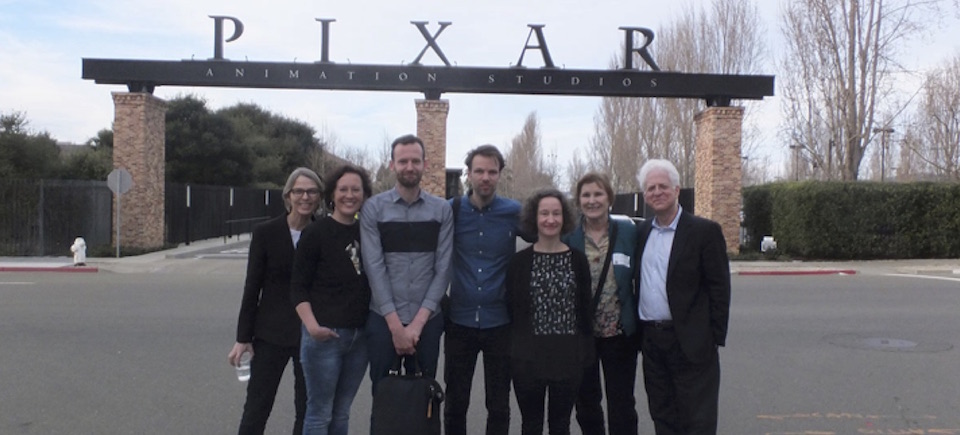 The Show of Shows Oscar® Tour Pt. 1
(This post is by Marcy Page, producer of Academy Award®-nominated, Me And My Moulton)
**********
ACME Filmworks & AWN's Show of Shows Oscar Animation Tour is the brainchild of Ron Diamond, who has a long history of appreciation of this art form and has been curating programs of short animation for decades. He also tours the Show of Shows program, a compilation of his favourite animation from the year's international festival circuit. These programs are shown at studios and special venues, to animation professionals and aficionados who likely would not otherwise see the work on a big screen. Many of Ron's picks go on to be nominated by the Academy® and end up on this tour that Torill, Mikrofilm producer Lise Fearnley, and I are on. Filmmakers are encouraged to accompany the tour, since Ron's intention is to give audiences a chance to engage directly with the filmmakers after each screening. A second benefit is that the animators meet one another and engage as peers.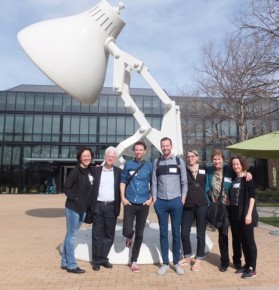 It really is a privilege being selected for the Show of Shows. Between that and the Oscar showcase tour—and lately with the distribution of the nominated shorts by Shorts International—the idea that it is "an honour to be nominated" results in some interesting distribution of one's work with that nomination. So in a way that is not true of many other categories, Me And My Moulton has already won just by being nominated!
On the evening that we arrived in San Francisco to start our pre-Oscar® adventures, the Norwegian Consulate hosted a fine dinner at a Basque restaurant, the Piperade, where we shared a great meal, and met the others of our touring group.
Our morning began with auspicious first tour destination in the Bay Area: Pixar and their sprawling "campus" in Emeryville. The rest of this post is visual. Because it was.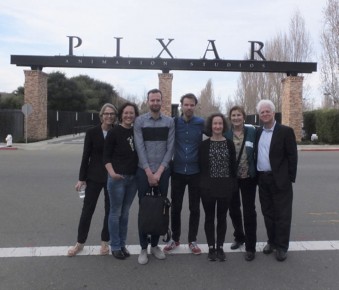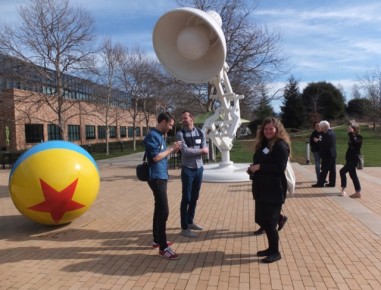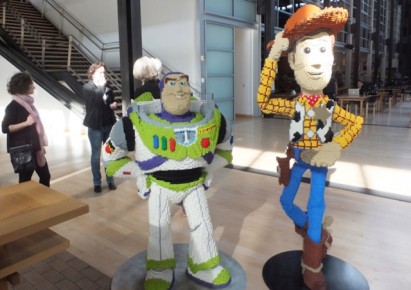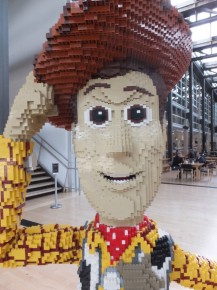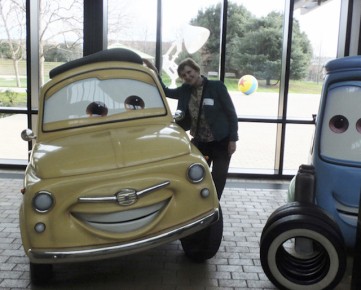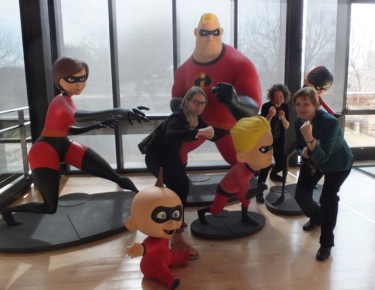 As we were about to leave, John Lasseter joined us for a picture with the Pixar commons in the background. In the photo below, we're Torill Kove, Joris Oprins, Job Roggeveen, Ron Diamond, John Lasseter, Kristina Reed, Marcy Page, and Lise Fearnley. (Photo: Sara Diamond)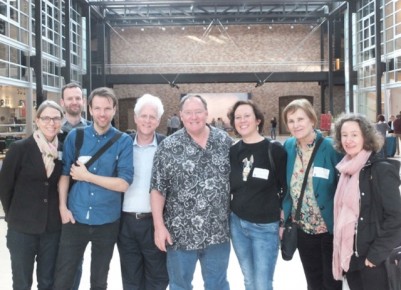 And then later that day, we toured the Tippett studio crammed with creatures from their decades of visual effects work!