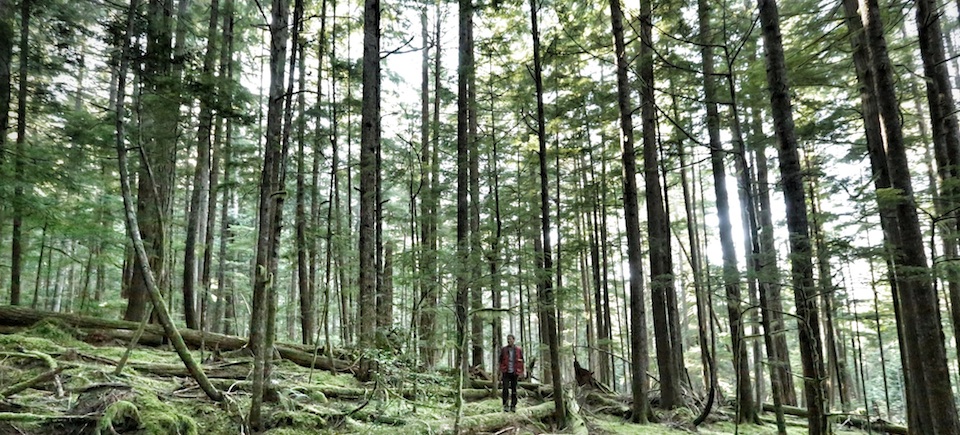 Hadwin's Judgement Premieres April 27 at Hot Docs
Updated April 23, 2015.
It's a thrilling yarn of man and nature — a maverick eco-warrior, tough and slightly unhinged, and a towering myth of a tree.
As a surveyor for the logging industry, Grant Hadwin would have been the first white man to see many of British Columbia's old-growth rainforests — ecosystems that have since disappeared, decimated by that same industry.
His growing disgust with industrial logging turned Hadwin into an environmentalist on an angry mission. In January 1997, in a grand but misguided act of protest, he brought down the famous Golden Spruce, considered sacred to the Haida people.
The true-life drama gets the cinematic treatment in Hadwin's Judgement, a feature doc that gets its world premiere in Toronto, screening at Hot Docs on Monday, April 27.
Co-produced by the Pacific & Yukon Studio with True West Films and Passion Pictures, it's based John Valiant's Governor General Award-winning book The Golden Spruce, and directed by Sasha Snow. Here's the trailer:
Hadwin's Judgement, Sasha Snow, provided by the National Film Board of Canada
Snow, whose credits include the award-winning hit Conflict Tiger, was named Environmental Filmmaker of the Decade at the 2010 Green Planet Movie Awards. Sharing DOP duties here with Simon Schneider, Snow employed a cable-cam system for the forest sequences, working with a crack team that included cinematographer Victor Prokopowicz to suspend cameras on zipwires high in remote forest canopy.
"The footage is astonishing," says producer David Christensen. "Viewers are immersed in a world that few people have seen. They get to discover this pristine rainforest environment much as Hadwin himself would have experienced it."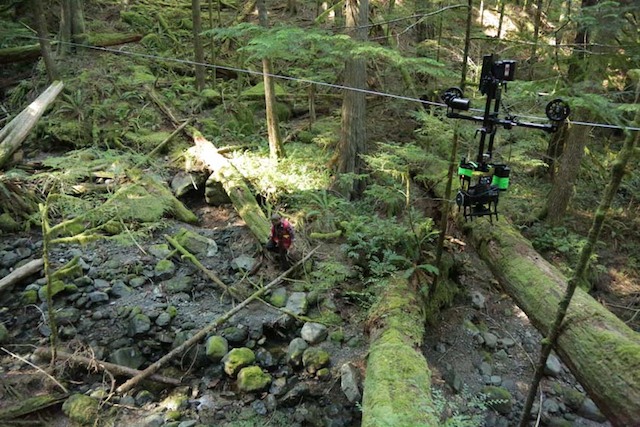 Dramatic re-enactments feature Doug Chapman in the role of Hadwin. Post-production was completed in the UK. The editing credit goes to Gareth Scales, a graduate of Vancouver's Emily Carr University of Art & Design whose credits include several episodes of the BBC series The Hour. A three-way co-production, Hadwin's Judgement is produced by Passion Pictures (David Allen, producer), True West Films (Elizabeth Yake) and the NFB's Pacific & Yukon Studio (David Christensen, producer).
Hadwin's Judgement screens again at Hot Docs on Wednesday, April 29, and Thursday, April 30. Following its Toronto premiere, the film will be shown in Haida Gwaii itself.  Two community screening are planned for the weekend of May 2. NFB Commissioner Claude Joli-Coeur will be in attendance, along with Sasha Snow and David Christensen.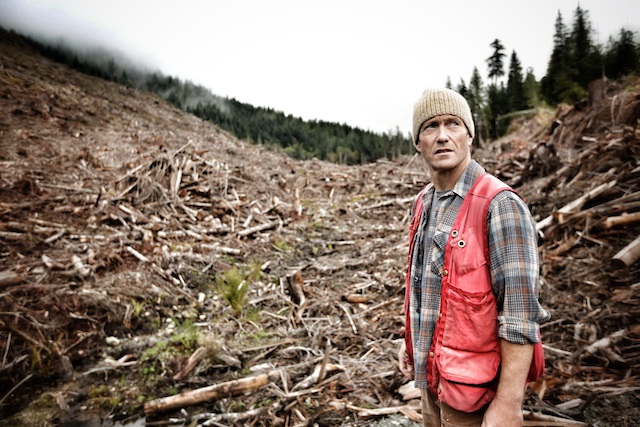 Pictured above: Actor Doug Chapman in the role of Grant Hadwin. All photos by David Christensen.