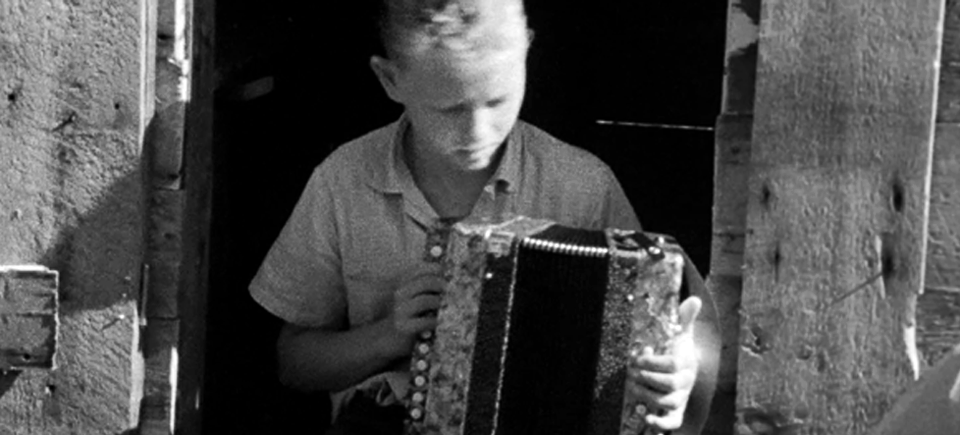 Canadian Band Hey Rosetta! Release Fogo Sessions
Earlier this month, the Canadian 7-piece indie-rock band Hey Rosetta! released Fogo Sessions, a glorious 26-minute performance video directed by Mark Bennett.
The video, shot live on Fogo Island last year, includes live performances of 3 songs from the band's 2014 album, Second Sight, and shows band members as they mosey around the tiny Atlantic island located off the coast of Newfoundland.
The resulting video is doubly relevant to the NFB.
For one thing, it gives exposure to Fogo Island, a place intimately linked to the Film Board's DNA since Colin Low's groundbreaking Fogo Process films of the 1960s.
For another, 2 of these Colin Low films, Introduction to Fogo Island and The Children of Fogo Island, were used as part of the performance, thanks to a NFB Filmmaker Assistance Program grant.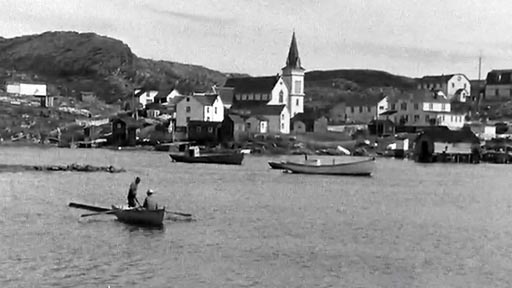 Director Mark Bennet explains:
There is one song the band performs in a church and the idea came about to project portions of [The Children of Fogo Island] film onto the band/interior space. The song is generally about travel and the common connection by many Newfoundlanders stuck between moving out of the province and being back "home". We feel not only visually but also conceptually that the film and the song connect. This comes full circle with the original intent of the [NFB] films, what's currently happening on Fogo Island, and what the band are doing themselves. The projections are seen as a homage to these films and the Fogo Process.
Much like the island itself, Hey Rosetta!'s Fogo Sessions is infused with natural beauty and a meditative, unrushed quality.
"Fair warning though," Hey Rosetta! frontman Tim Baker cautions, "it takes its time — like riding to the island on the old ferry, or waiting for the tide to come up the long rocky beach, or like setting up to multitrack a 7-piece band in an artist studio run on solar panels and a woodstove — there is nothing instantaneous about any of it. So dig in, steep a cup of tea, have a spell (as my great-uncle used to say) and come along."
Tim Baker, who grew up in St. John's, Newfoundland, explained in a statement that his great-grandmother and great-aunt originally hailed from Fogo Island.
"I'd actually been hearing about Fogo Island for years from my own family," he said "My great-grandmother and great-aunt were originally from there and my great-uncle used to talk about it with a misty-eyed, almost evangelical zeal. I always imagined a sort of heaven."
Check it out for yourself below.