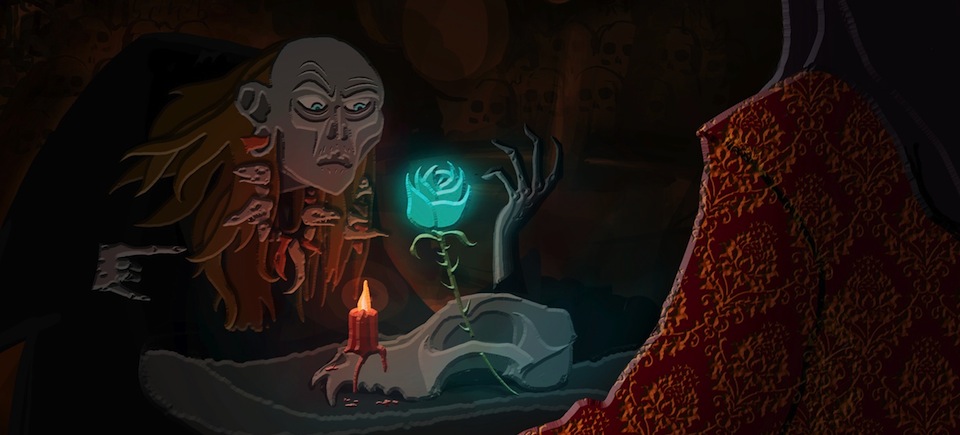 Maral Mohammadian and Jelena Popovic, the studio's producers, are well into their second years in the jobs, so let's briefly meet them and their current projects.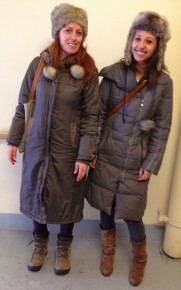 Long, Parallel Apprenticeships
Maral and Jelena have been part of the Animation Studio for several years, and have become friends as well as complementary colleagues. Maral joined this studio in 2006 as associate producer on Hothouse 4 through 7, after several years as a key team member of the Ottawa International Animation Festival. Once at the NFB, she project managed the stereoscopic 3D film, Facing Champlain, and was our StereoLab production manager. In 2009, Maral took on the daunting interactive project, Chez Soi/At Home, and in 2013, served as interim producer for the Quebec Centre documentary studio.
Jelena first came to the NFB directing a French Program documentary. Knights of Orlando is a potent, deeply personal look at post-traumatic stress disorder through her eyes and those of her friends, all of whom are survivors of the 1991-1992 Siege of Dubrovnik. Jelena has had myriad other production gigs within the NFB, including production and technical coordinator for both English and French Programs, and editor on several editions of Hothouse and the Oscar®-nominated short, Sunday/Dimanche. Jelena associate produced Hothouse 8 and 9, before completing the Chez Soi/At Home interactive project as associate producer.
Complementary Parts, Formidable Whole
One of the great strengths of the previous studio team was how David Verrall, Marcy Page, and I complemented each other. Individually strong and collectively formidable. That's been the aim with the new Animation Studio team – a team whose whole is greater than its component parts. The evidence of that lies in their respective slates, so let's take a quick overview look, shall we? Subsequent posts will provide more detail of each project.
Traditional, one-reeler (or shorter) animation remains our raison d'être, and both producers are in full flight with several. Jelena is nearing completion on Sheldon Cohen's (The Sweater) autobiographical animation documentary, My Heart Attack, in which Sheldon uses his wry, dark-edged wit to take us through his myocardial infarction, surgery, and physical and spiritual recovery. It's due out this summer.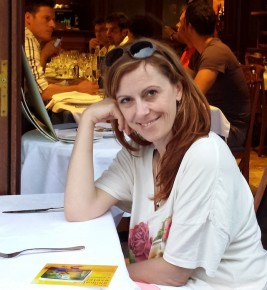 A quartet of Hothouse alums are just starting production with Jelena. Sylvie Trouvé (Orange) and Dale Hayward (Roy G Biv) are building puppets and sets for their stop-mo film, Bone Mother. The film puts a modern sensibility on a retelling of classic Slavic folk tales about Baba Yaga, the keeper of life and death. Caterpillarplasty, by rising star David Barlow-Krelina (The Visitor, Bless You), critiques today's obsessions with appearances in a 2d-Cgi nightmare vision from your neighbourhood "nip and tuck" salon. The NFB is returning to the former Yugoslavia with our first formal co-production in decades, Eva Cvijanovic's (The Kiss) adaptation of the much-loved Hedgehog's Home children's book. Animated in Croatia with our partners, Bonobostudios, this under-camera short will charm with its soft fabric backgrounds and puppets.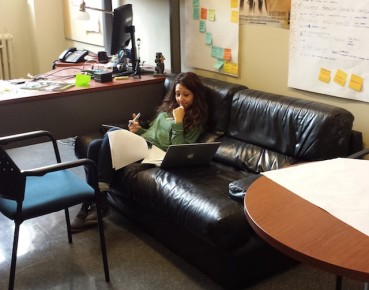 Maral, for her part, is carrying four traditional (in form, but not content) shorts. First out of the block has been Paul Driessen's new effort, Cat Meets Dog, that continues his exploration of multi-screen storytelling, this time with, well, cats and dogs. DJ/turntable musician, Kid Koala, is pushing his multimedia creativity with a highly-polished stop-motion (again!) short called Storyville Mosquito. More about that in a later post. And two very short, quick turnaround films that question other planes of existence: Howie Shia's (Flutter) BAM wonders if we're all living in the right dimensionality, whilst Eoin Duffy asks the metaphysical, "who, what, why" questions in I Am Here. Eoin's film is our first formal collaboration with the Pacific & Yukon Studio, where Maral's co-producing with Shirley Vercruysse.
And There Will Be More
And now I'm running out of space. So, more about the non-linear parts of Jelena and Maral's slates next post. But a quick last note to say that I continue to produce a little bit of film (not just producers), and am looking forward to the imminent launch of Cordell Barker's new short, If I Was God, which was co-produced with David Christensen, and the 2016 completion of Animal Behaviour – the first auteur short by dynamic duo Alison Snowden and David Fine since their Oscar-winning Bob's Birthday.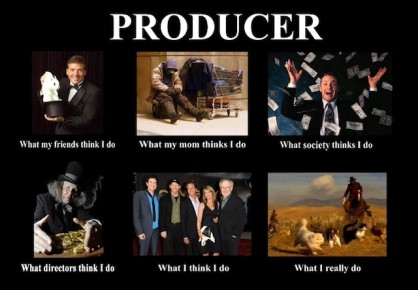 On y va!