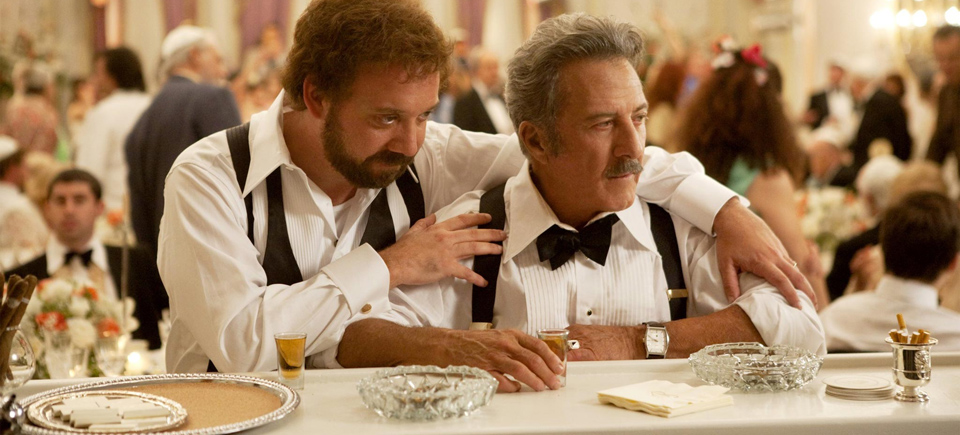 On Screenwriting | Notes from the Man Behind Barney's Version
* This is a guest post by Canadian film and television screenwriter Michael Konyves.
Barney's Version is the only book I have ever read cover to cover twice for my own pleasure. It was after the second reading that I reached a turning point in my life as a screenwriter. I had no business even trying to get the job of adapting such a revered novel, but that didn't matter. Something shifted inside of me and the book itself became a voice of confidence within me.
The year and a half I spent writing many, many drafts of the screenplay were some of the best months of my life. I was living in the Plateau in Montreal with my dog, writing the screenplay for Barney's Version in the cafes of Montreal.  It was like I was carrying around this beautiful secret that no one around me knew about. I didn't know if I would ever even finish it, or if it would be any good, or ever get made but that did not matter. It was one of those rare experiences as a working writer where you are purely focused on the work. Not your career, not getting another job, not anything but the work.
There isn't one particular reason why the book connected so deeply with me. Being a Montreal Jew, Richler's books always resonate to some degree,  but as with all books that change our lives, much of it has to do with where you are in your life at the moment you read it. Barney is not afraid to say he regrets things.  Maybe that was what I liked most about him. People like to say you shouldn't regret anything. I disagree. Regret is the acknowledgment of having learned a profound lesson. A wrong action is a wrong action no matter where you end up.  Barney doesn't sugarcoat anything. Life doesn't need sugarcoating. That is to belittle the things that make it such a gift. Joy, pain, love, heartbreak, shame, regret, peace, contentment – no one on earth feels the same thing one day to the next. That may be maddening for some, but it's actually what makes thing so interesting. And in the end, the only thing that matters is the people we love.  If Barney can admit that, there is nothing cheesy about it.