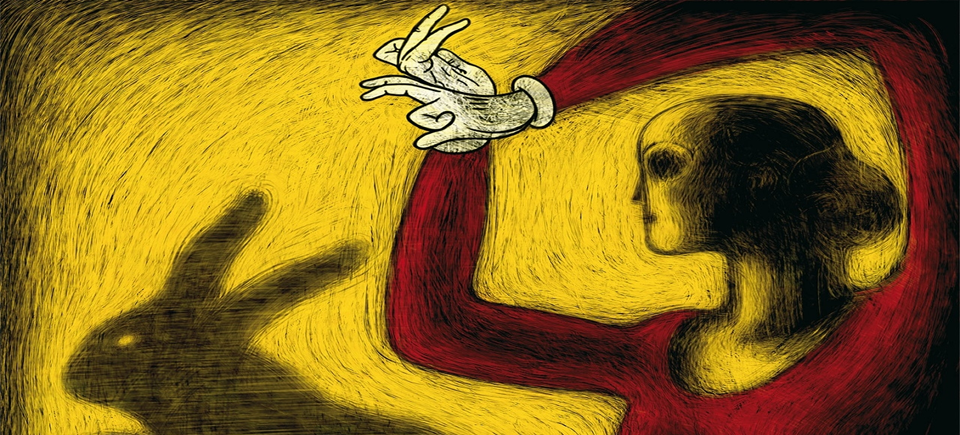 Celebrate 100 Years of Women in Animation
Late last year it was announced that the 2015 Annecy International Animation Film Festival would highlight the visionary contributions of women in animation.
True to their word, Annecy included special programs devoted to female-directed films, an all-women jury, and, most importantly, a retrospective series on the role of women in animation cinema, for which students students from the Gobelins School of the Image produced short films dedicated to seven of the quintessential women pioneers in the animation field (a list that included Evelyn Lambart).
Taking a page from Annecy's book, we created a mini retrospective of our own, highlighting 100 invaluable years of work by women in animation, here at the Film Board and abroad.
The Pioneers
The first women explorers of animated pictures
| | |
| --- | --- |
| | Encouraged by Norman McLaren, Lambart became the first woman to direct personal animation films in the NFB's early days. Watch an interview with Evelyn here. |
| | Director, animator, producer and professor, she created from 1966 onward some twenty intimate animation films featuring family life. |
| | Initially a winner of the Cinéaste recherché(e) contest, she dove into the inkwell to create a cinema of intimacy dealing with poignant feminine subjects. Watch an interview with Michèle here. |
| | After studying painting, sculpting and teaching, she created animation films from 1969 onward by using a wide array of mediums including pastels, paper cut-outs, sand and crayons. |
International Talents at the NFB
Women from around the world who came to share their universe
Charlotte "Lotte" Reiniger

An extremely prolific German filmmaker, she directed one of the very first animation feature films, and was at the forefront of the technique featuring silhouettes from paper cut-outs (shadow puppets).

An American filmmaker and illustrator, she invented and created pinscreen animation with her husband Alexandre Alexeïeff in the early 1930s, which made its debut at the NFB in 1973.

Clorinda Warny

Instrumental in creating the NFB's French Animation Studio, she directed many films, including the powerful Beginnings, full of lyricism, emotion and femininity. This posthumous work won the jury's special prize in Annecy.

An American filmmaker invited by the NFB in 1972, she brilliantly mastered many techniques, including sand animation, and won countless national and international awards over the course of her career.
The Ambassadors
The women who help to make animation shine globally
Norwegian director, animator, illustrator and author of children's films, she charmed the Academy three times, earning the famous statuette in 2007. More recently, Me and My Moulton marked the NFB's 73rd Oscar nomination.

Hélène Tanguay

In her 37 years with the NFB, this emissary made the short form of animation truly shine by offering her support and counsel to countless filmmakers all over the world.

This duo of filmmakers directs touching and sensitive films that draw links between individual realities. Two of their films have been nominated for Oscars and one for the Palme d'Or in Cannes.

Marcy Page

Her productions with the NFB have earned over 250 international prizes, including two Oscars for Ryan (2004) and The Danish Poet (2007).
Technical Diversity
Every medium leads to creation
| | |
| --- | --- |
| | Illustrator, author and filmmaker, she is the only woman to have taken control of the last working pinscreen in the world. |
| | With her stories of painted glass, she uses music and story to evoke a richly intermingled world and to advance the cause of multiculturalism. |
| | Director and illustrator, she handles all topics with humour, whether through traditional or digital animation. She was nominated for an Oscar and has won several awards internationally. |
The Successors
New visions and talents to look out for
Julie Roy

A visionary and a producer of talent, she is the first woman in the French Animation Studio's 74 years of existence to be at the helm of the Studio as executive producer.

Keyu Chen and Jody Kramer

Both up-and-coming filmmakers, they have distinguished themselves as promising talents.

Maral Mohammadian and Jelena Popovic

These two new producers have come to enrich the vision of the NFB's Animation Studio.
Celebrate Women in Animation
Want more?
Maral Mohammadian and Julie Roy curated two playlists that celebrate women in animation at the NFB, and their selections are a fantastic starting point for those interested in brushing up on the NFB's illustrious history with female animators.
Click on the image to be taken to the playlists.