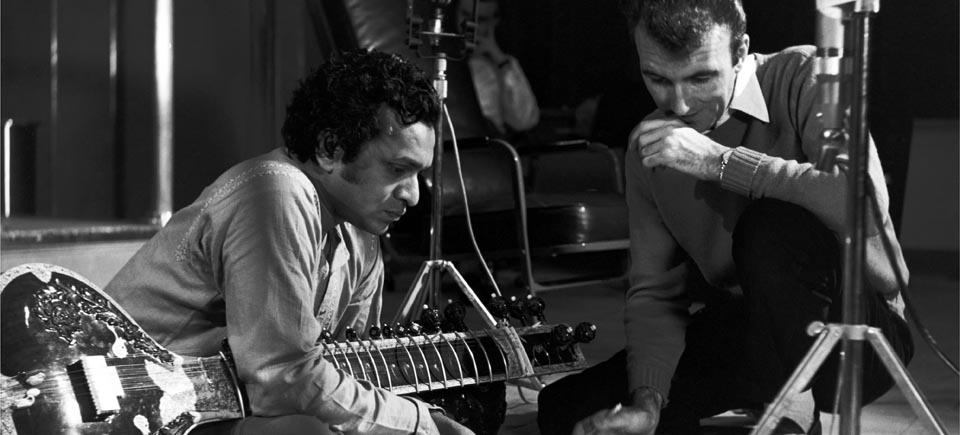 Watch 6 films on Musical Geniuses
A staple of the Quebec jazz scene, Vic Vogel celebrated his 80th last week. This Montreal pianist and composer emerged in the 1960s with his own colourful style and is responsible for the revival of the Big Band tradition in La Belle Province.  Composer and arranger of many NFB productions, Vogel wrote the scores for such films as Capricorne Challenge (1976), Black Mirror (1981) and Kings of Ungava (1981).
In tribute to this outstanding artist, this week we offer a selection of films featuring six of music's biggest names in six films that will delight your ears. Enjoy the show!
Stravinsky
Rediscover the captivating genius of Igor Stravinsky, in the flesh, in this doc short highlighting his spirit, simplicity and deep humanity. Born in Russia on June 17, 1882, he died in New York in 1971 and is considered one of the most influential composers of the 20th century. His rich and varied work spans nearly 70 years. He gave us "The Rite of Spring", which may ring a bell. Here is a chance to learn more about the life and work of this legendary artist and witness a recording session where you can watch him conduct the "Symphony of Psalms" movement by movement.
Stravinsky, Roman Kroitor & Wolf Koenig, provided by the National Film Board of Canada
Oscar Peterson
The jewel of our collection is a must for all jazz lovers. It unites two of the great geniuses of animation, Norman McLaren and Evelyn Lambart, with one of the greatest jazz trios of all time, that of Oscar Peterson. Expect an avalanche of colours and patterns released onto thrilling music.
Begone Dull Care , Norman McLaren & Evelyn Lambart, provided by the National Film Board of Canada
Paul Anka
After Frank Sinatra and Elvis Presley, there's Paul Anka!  Rediscover the legendary Canadian crooner who made girls weep and enchanted the world with his captivating songs.
Lonely Boy, Wolf Koenig & Roman Kroitor, provided by the National Film Board of Canada
Ravi Shankar
The undisputed master of sitar, Ravi Shankar helped introduce the West to Indian music, and has collaborated with some of the greatest names in music including John Coltrane (whose son is even named Ravi), the Beatles, the Rolling Stones, violinist Yehudi Menuhin and composer Philip Glass. You can hear him play in this unforgettable film by Norman McLaren and Claude Jutra.
A Chairy Tale, Norman McLaren & Claude Jutra, provided by the National Film Board of Canada
Glenn Gould
Follow Canadian pianist Glenn Gould as he records Bach's Italian Concerto at the Columbia Records studios in New York. This film also offers images of the artist at home on the shores of Lake Simcoe.
To learn how this film came to be take a look at this blog post from our collection curator.
Glenn Gould – On the Record, Roman Kroitor & Wolf Koenig, provided by the National Film Board of Canada
Ben Charest
Did you like the music of The Triplets of Belleville? Rediscover the Quebec composer, Ben Charest, in this short film that takes you on a journey that is as funny as it is fatal. In a crowded train, happy passengers party with no worry about what awaits them around the bend. When disaster strikes, an amusing albeit merciless class struggle ensues. Of course there are victims but, in the end, everyone is equal.
Runaway, Cordell Barker, provided by the National Film Board of Canada