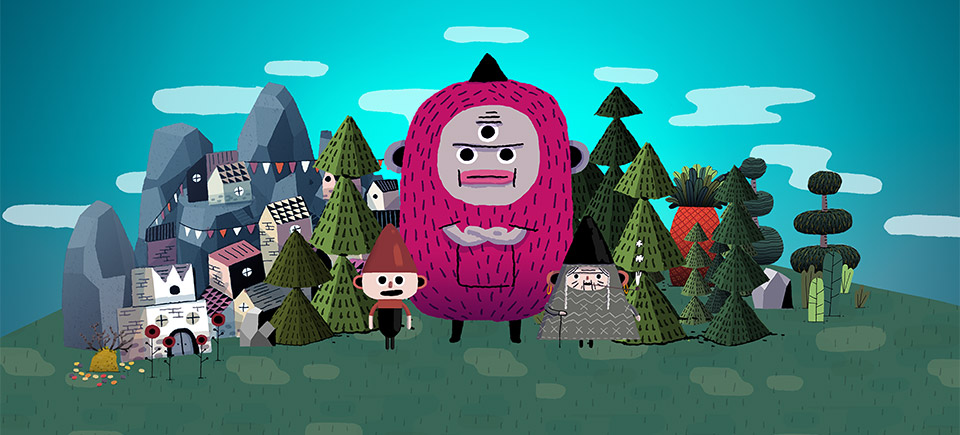 Discover I Love Potatoes, our new (free!) interactive game
How can you address the topics of sustainable development, teamwork and local action in an entertaining and fun way with your kids? By playing I Love Potatoes, of course!
We are proud to present to you the latest creation from our filmmaker in residence Vali Fugulin (Toi, moi et la Charte), produced in cooperation with video-game company Minority, and illustrated by none other than animated filmmaker Patrick Doyon, who was nominated for an Oscar® in 2012 for Sunday. This slightly absurd, quirky and funny adventure game on social innovation is available free on the Web, tablets and mobile devices (iOS and Android).
This is our first 3D video game available in seven languages! Here's the trailer to give you a sneak peak: