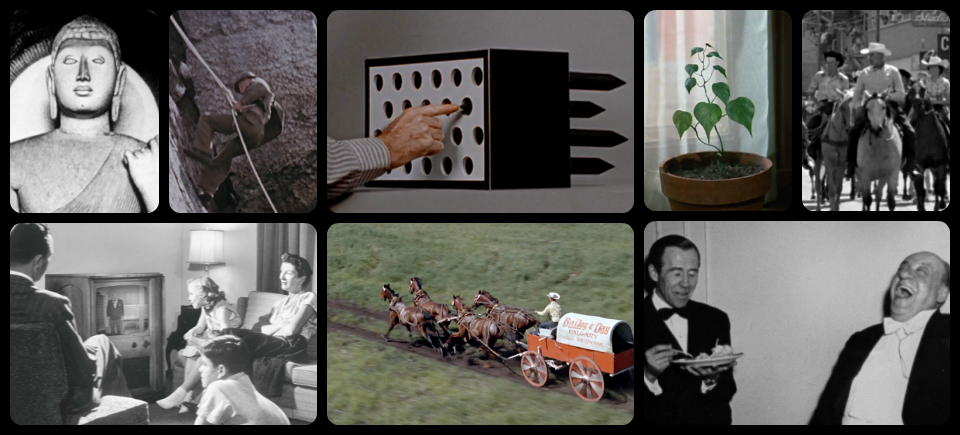 Staff Picks 2015 | Watch Our Fave Free Films of the Year
When mid-December rolls round, the social media team goes a little… mad.
It's not because of the stress of holiday shopping or the project checklists we have to finish up before vacations, but because every year, (and we really should know better by this point), we compile an end of the year Best Of list. The commotion and bartering that goes on when titles are being selected looks like draft day amped up to 11. If you want to see how we've fared in the past, check out our previous 5 picks here.
Thankfully, only minimal refereeing was needed this year (sorry, Max!). Unlike 2014 where we offered you a selection of our favourite "hidden gems" (some quirky, off-the-beaten-path films that you might not have heard of), we returned to form and chose our fave free films that were added during 2015.
Enjoy!
Chloé Mathieu Phillips (Head of Content Marketing and Social Media): The Plant
The Plant, Thomas Vamos, provided by the National Film Board of Canada
Why The Plant? For the cynical quirkiness of this cute-as-a-button short film. For Ghislain Tremblay and his facial expressions – who needs words with hislevel of acting? For what we would now call a very "urban rustic" decor: the ceramic growlers, the turntable, the wooden blocks calendar… it was 1984 but feels like so many hipster shops now lining the streets of our cities! And last but not least: for the puppy, used as the final touch of  dark cynicism… on fleek.
Maxime Monast (Digital Business Development Clerk): Chuckwagon
Chuckwagon, Robert Barclay, provided by the National Film Board of Canada
More pamphlet than travelogue, Chuckwagon is an ode to the Calgary Stampede and the chuckwagon race that makes it a world renowned extravaganza. Beautifully shot and featuring one hoot and a half of an opening musical number, I wouldn't blame anyone for booking their tickets after seeing this film.
Cliff Hangers, , provided by the National Film Board of Canada
My staff pick is Cliff Hangers, a 1950 entry in the Canada Carries On series. The film is a sort of "mountain climbing 101" that features some pretty amazing footage of mountaineers in the Rockies. The film also includes a very funny narration spoken by none other than Lorne Greene. All this presented in glorious (?) Anscocolor!  Who said the 1950s were dull?
Stampede, Claude Fournier, provided by the National Film Board of Canada
Who doesn't like a good cowboy movie? This short documentary takes us back to the 1963 Calgary Stampede, where men and their horses perform a bunch of different tricks, much to the enjoyment of the crowd. These guys are the real deal: belt buckles, leather boots, cowboy hats, and chewing tobacco. Highlight: the wild horses rodeo event starting at 22:20. It's so crazy, a bunch of cowboys are being escorted out on stretchers… Yeeee-haaaa!
The Singing Lumberjack, Rachel Bower, provided by the National Film Board of Canada
Thanks to my grandmother's predilection for light-hearted folk-rock, almost all of my fondest childhood memories have Don Messer and His Islanders music playing somewhere in the background. You can see why film about Charlie Chamberlain, one of the most distinct and well-loved voices in Canadian music, tugged at my heartstrings. Clocking in at 7 minutes, Rachel Bower's animated short is like a scrapbook come to life, only made that much richer by the charming stories about Charlie from his loved ones.
Matthieu Stréliski (Director of Digital Marketing): Pinscreen
Pinscreen, Norman McLaren, provided by the National Film Board of Canada
In this film, Norman McLaren demonstrates a unique technique of animation that's now only possible at the NFB. It's a wonderful symbol.
His Worship, Mr. Montréal, Donald Brittain, Marrin Canell & Robert Duncan, provided by the National Film Board of Canada
I've chosen a film about Camilien Houde, the man who was the mayor of Montreal an astonishing four times, yet still remains an unknown figure to most Montrealers. If you need more incentive to watch, the film was directed by master documentarian, Donald Brittain.
Buddhism, David Millar, provided by the National Film Board of Canada
Travel through Southeast Asia to India, Myanmar, Sri Lanka, Thailand, Japan and China with this short black-and-white doc that tell the story of Buddhism and its founder, Gautama Buddha. Come for the basic facts and maps; stay for the crisp vintage footage of key rites and landmarks!
Happy holidays!