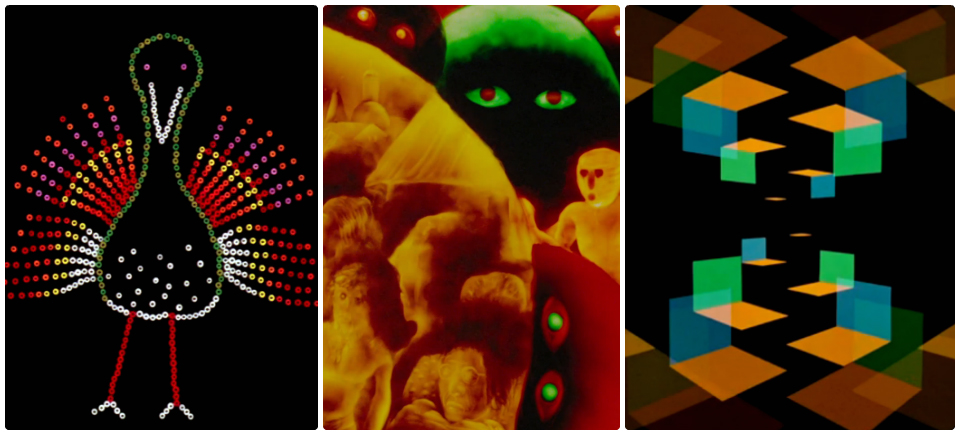 Enter the Deep, Colourful World of NFB Animator Ishu Patel with These 5 Free Shorts
Virtuoso animator Ishu Patel is a rare sort of talent. His works, addictive, bite-sized meditations on the human experience, are both philosophical and eye-popping.
Born in Gujarat, India, Ishu Patel studied Fine Arts and Visual Communication in India and advanced Graphic Design at the Basel Shool of Design, in Switzerland, before landing at the NFB in the 1970s, on a Rockerfeller Foundation Scholarship.
Celebrated for his short animation, he is also an accomplished photographer, a passion he picked up during his stint as guide and photo assistant to Henri Cartier-Bresson in India.
Dive deep into Ishu Patel's unique world with this 5 acclaimed shorts, two of which were nominated for Academy Awards®.
Bead Game 
Bead Game, Ishu Patel, provided by the National Film Board of Canada
This Oscar®-nominated short is one of Ishu Patel's best-known and most impressive works. Inspired by the elaborate beadwork of Inuit women, this deceptively simple yet captivating film uses only beads to create a stunning series of morphing scenes. Set to a funky tabla soundtrack courtesy of "Guru" Jnan Prakash Ghosh, the film suggests that the predatory instincts seen in the animal realm are alive and well in humans, and that this may spell trouble now that we toy with modern armies and nuclear power. Stunning.
Afterlife
Afterlife, Ishu Patel, provided by the National Film Board of Canada
What happens after we die? No one knows for sure, but we'll be very lucky if it's anything remotely like Ishu's depiction of the great beyond. Full of surrealistic shape-shifting in glorious red, green and gold, this film follows a man's soul as it journeys into the most unfathomable of unknowns. Fittingly, sequences from Afterlife were used in our Leonard Cohen-narrated doc The Tibetan Book of the Dead: The Great Liberation, which looks at the reincarnation cycle in the Buddhist tradition.
Paradise
Paradise, Ishu Patel, provided by the National Film Board of Canada
Also nominated for an Oscar®, Paradise is a magical tale about the costs and rewards of personal freedom. Here, a homely black bird lusts after posh existence of an Emperor's magnificent winged companion. Sure, being hand-fed exotic fruits in a palace sounds amazing, but what if that palace, however scintillating, was actually a gilded cage? Combining animation techniques like paper cutouts and back-lit pinholes (you have to see this onion-domed oriental palace!), this short film is both a lush feast for the eyes and quality fodder for the modern mind.
Perspectrum
Perspectrum, Ishu Patel, provided by the National Film Board of Canada
Decidedly trippy, yet almost academic in its study of geometry and symmetry, this sweet kaleidoscope of a film features small squares, rectangles and lozanges that form, re-form, pile up and fan out against a silky black background. Twirling and pulsating at the rhythm of the koto, the 13-stringed Japanese instrument that provides the soundtrack, the diaphanous shapes begin assembling quite simply, before rapidly gaining in complexity, as more and more colours and patterns enter the dance. A truly dazzling display of skill, Perspectrum is an even wilder proposition when you consider it represents Ishu's very first film.
(Enjoyed Perspectrum? Check out these 4 other mesmerizing shorts starring geometric shapes.)
Divine Fate
Divine Fate, Ishu Patel, provided by the National Film Board of Canada
With Divine Fate, his last NFB short, Ishu Patel offers yet another example of his ability to simultaneously tickle the brain and delight the eyes. Spell-binding and thought-provoking, the 10-minute film is a cautionary tale about our merciless pilfering of ressources. Is this destruction of the planet our "divine fate"?