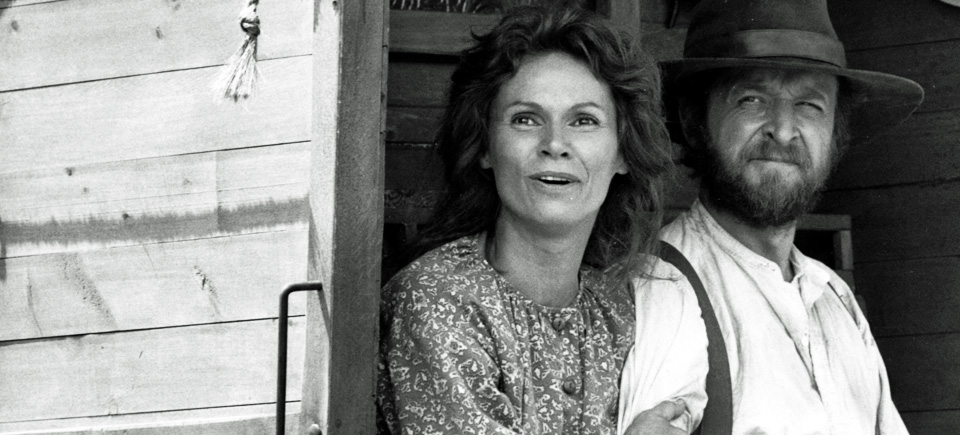 J.A. Martin Photographer: A 19th-Century Love Story
One of the most beautiful features ever produced by the NFB is also one of its most successful films. It was screened in some 16 countries, won awards at several festivals, including Cannes, played theatrically in Montreal for 27 weeks, and was praised far and wide. Yet this feature is little known in most of English Canada. This is the story of J.A. Martin Photographer, a love story for the ages and a film to (re)discover.
In the mid-1970s, the NFB was producing fiction features regularly. But mounting costs were a cause for concern, and upper management decided that the NFB would progressively reduce the number of features made and eventually stop producing them altogether.
Jean Beaudin had made several short fiction films at the NFB as well as a couple of features in the private sector. He had had a hard time with the features and wanted a chance to direct a different kind of film, one not driven by the need to make a profit. He felt that the NFB was the best place to do this. He wrote a feature-length screenplay with actor Marcel Sabourin and approached the NFB to see if they would produce it. He got the green light and was able to shoot J.A. Martin Photographer in the summer of 1975.
The film follows a middle-aged couple in late 19th-century Quebec. After 15 years of marriage and raising five children, there is distance between them. Joseph Albert Martin is about to embark on a six-week tour of the countryside to photograph his regular clients, as he does every summer. He has always gone alone. This year, his wife, Rose-Aimée, sensing that their relationship is in trouble, decides to accompany him. Martin is not happy about this but agrees to it as soon as someone is found to watch the children.
The couple set off and soon begin to get to know one another again. It is not an easy journey. Rose-Aimée is constantly thinking about the children. J.A. is a man of few words. The years of strain on their relationship have left him even less communicative. Love still exists between these two people, but it has to be re-kindled.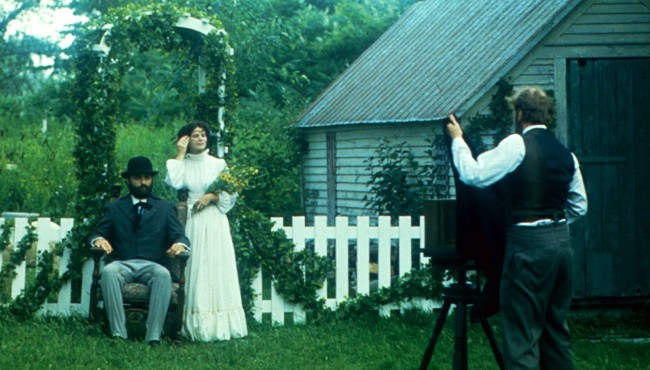 The film is a beautiful tribute to women. Monique Mercure is simply sublime as Rose-Aimée. Her performance earned her the best actress award at the Cannes Film Festival (and a Canadian Film Award as well). Co-screenwriter Marcel Sabourin is also excellent in the role of J.A. Martin. The two actors have incredible chemistry and play off each other very well. There are several amazing moments in the film, including when, on their first morning out, J.A. hands Rose-Aimée a cup of coffee. It is the first time in 15 years that she has not made breakfast for the entire clan. There is a lovely smile that passes between the two. They might be at a difficult time in their relationship, but they still care deeply for each other.
The film abounds with these types of gentle moments. The cinematography has a beautiful, tranquil feel to it, adding to the melancholy mood of the film.
J.A. Martin Photographer was a huge hit in Quebec, no doubt helped by the two awards it won at Cannes (the other is the Ecumenical Jury Prize). It also played in Toronto, Ottawa and Vancouver in English. It is surprising that the film did not have a bigger English release, as it received seven Canadian Film Awards, including Best Picture. It was selected to be Canada's entry for the Best Foreign Language Film Oscar but was not nominated.
As a result of this film's success, the NFB did not abandon making fiction features until the early 1990s. J.A. Martin Photographer is now regarded as an NFB classic, and was ranked seventh on TIFF's list of top 10 greatest Canadian films of all time in 1984.
Just in time for Valentine's Day, I invite you to discover this timeless and touching love story featuring two amazing performances and breathtaking scenery. Enjoy.
J.A. Martin Photographer, Jean Beaudin, provided by the National Film Board of Canada