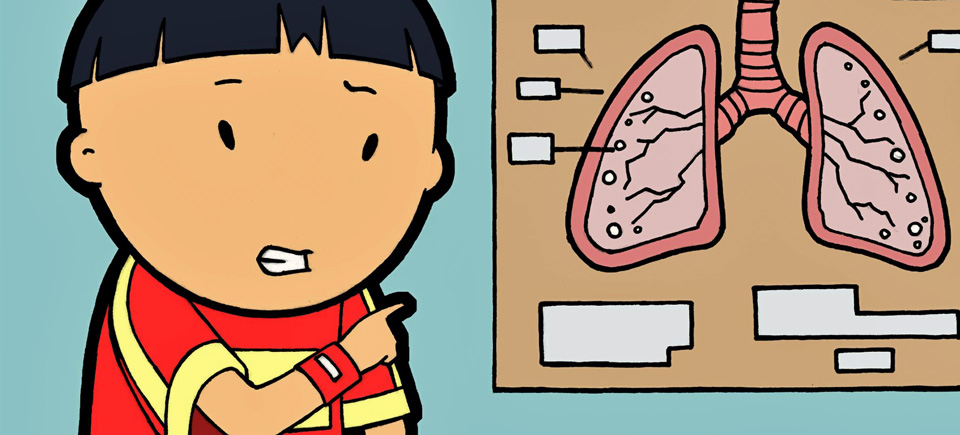 Free Animation! | Celebrate World Health Day With 5 Tonic Shorts
Despite the fact it is (or should be) everyone's highest, most prized possession, health remains a bit of a mystery.
What is health, exactly? Harmony between all of the body's parts? The absence of disease? It is somewhat unclear. All we know for sure is what it feels like when we have it, and what it feels like when we don't.
World Health Day is celebrated worldwide today (April 7) and with that in mind we put together a tonic selection of free health-themed shorts to watch online.
Short and fun, these 5 animated shorts could even help keep you healthy. Laughter as they say, is the best medicine.
Enjoy them all below:
Sick
Crocheted intestines, anyone? Check out this stop-motion experiment that takes us on a fanciful journey through the pulsating organs and dark recesses… of a knitted body. Very cool – and a minute long.
Sick, Candace Couse, provided by the National Film Board of Canada
Asthma Tech
Meet Winston, a kid who can't play with the others because of his crazy asthma. One rainy afternoon, however, his vivid imagination and artistic skills come in very handy.
Asthma Tech, Jonathan Ng, provided by the National Film Board of Canada
Why Me
Ever think of everything you'd do if you were told you were going to die soon? This guy isn't even there yet. He's just trying to process the news. And as you can tell, he isn't doing too well at it either. I mean, would you?
Why Me, Janet Perlman & Derek Lamb, provided by the National Film Board of Canada
Uncle Bob's Hospital Visit
When Uncle Bob gets sick and ends up in the hospital, it doesn't take a miracle for him to get back on his feet… just a little TLC.
Uncle Bob's Hospital Visit , JoDee Samuelson, provided by the National Film Board of Canada
The Drag
Funny and brilliantly animated in popping 60s modernist style, this short traces one man's tango with cigarettes from teenage angst to lung cancer scare. An absolute must-watch, even if you're smart enough never to have lit up.
The Drag, Carlos Marchiori, provided by the National Film Board of Canada
Also check out:
In alignment with this year's World Health Day theme, Beat diabetes…
The Gift of Diabetes: One Ojibway man's deep journey into self, culture and traditional healing practices after his diabetes spirals out of control
The Quest: A portrait of Frederick Banting, an unknown surgeon with a bachelor's degree in medicine, who was awarded the Nobel Prize for discovering insulin
Challenge in Old Crow: A trip to the Yukon's Far North, where the health of children, especially regarding the rise of obesity and diabetes, is a source of concern.