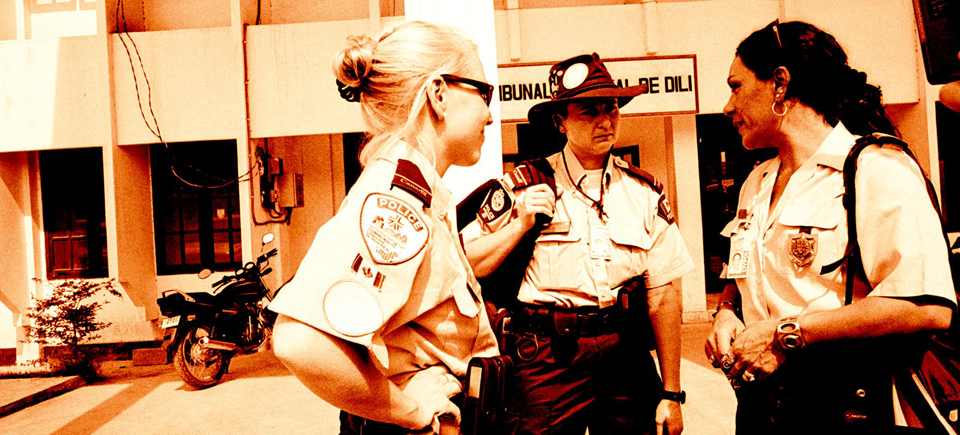 Canada Abroad: 4 films About Canada's Role in the World
It is a well-known fact that our very own Lester B. Pearson came up with the concept of the international peacekeeping force during the Suez Crisis, while he was Secretary of State for External Affairs. As Sunday, May 29, is the International Day of United Nations Peacekeepers, I thought I would take the opportunity to discuss four important NFB documentaries that examine how Canada and Canadians have served communities around the world, in military and other roles.
Women on Patrol (2004)
Canada has long participated in United Nations policing throughout the world. When the UN called to set up an international police force in East Timor, Canada answered. The documentary Women on Patrol focuses on two women police officers, from Edmonton and Montreal, who join the United Nations Police Force in East Timor to help rebuild this beleaguered country. The two are assigned to the Vulnerable Persons Unit but, more importantly, serve as international role models for the women of East Timor. A fascinating film that shows Canadians making a difference.