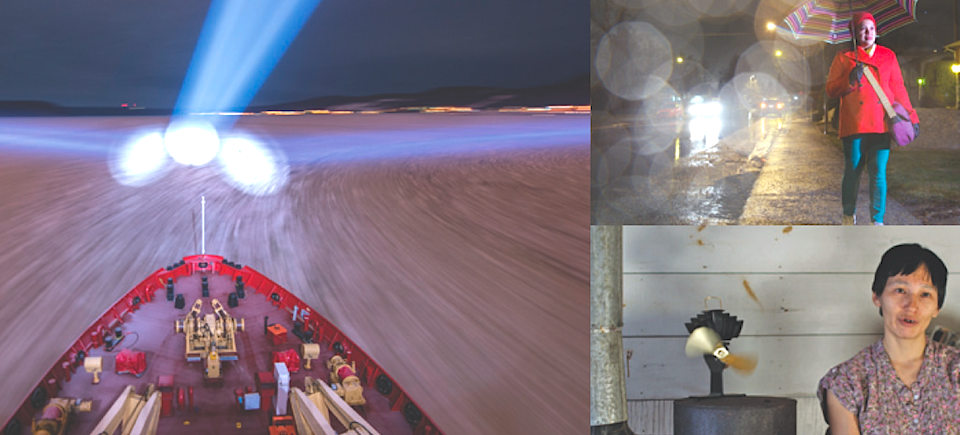 Canada at 150: Classic Photo Reportage Goes Interactive
The classic art of photo reportage gets a new lease on life in Canada at 150 – an interactive production that's among a number of anniversary projects currently in the works at the NFB.
"Still photography has its own unique power and it's been a key asset in interactive creation from very beginning," says Nicholas Klassen, overseeing production from the Vancouver Digital Studio. "With Canada at 150 we're evolving the form, retaining elements from the classic documentary photography that you'd have seen in TIME or LIFE in the 60s, and bringing it into the interactive realm."
It's all with a view to creating a dynamic anthology of Canadian life on the occasion of the country's 150th birthday – an interactive photo album that applies a contemporary lens to the ideas of legacy and inheritance, employing first-person stories to explore where we've come from and what we're becoming. Below: Janet Mahilum Haydock, Montreal, photograph by Rita Leistner.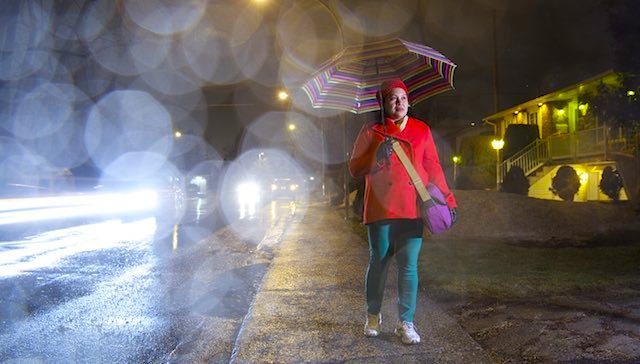 "Interactive works take many different forms," says Klassen. "While some projects demand complex layered structures, with all the bells and whistles of interactive technology, Canada at 150 calls for a more streamlined approach. We needed a manageable production process, one that allows multiple production teams to collaborate over distance. And we want the final user experience to work on a range of devices. It's a question of finding the right form for any given project. The beauty of working at the NFB is that we get to experiment with the whole interactive toolbox."
The project will feature about a dozen stand-alone photo-essays – ranging from the story of a young Franco-Ontarian who lied about his age to enlist in the wartime navy, to the unusual account of a Mennonite community returning home after decades in Mexico. It showcases some of the country's most accomplished photographers – people like Rita Leistner whose acclaimed book Looking for Marshall McLuhan in Afghanistan drew on experience as an embedded photojournalist with the US marines; Yannick Grandmont, whose images appear in The New York Times and VICE; and the late George Hunter, a pioneering photojournalist who remains largely unknown even though his work hangs in the nation's finest galleries. Below: Miners in Crowsnest Pass, 1951, photograph by George Hunter, courtesy of the Canadian Heritage Photography Foundation.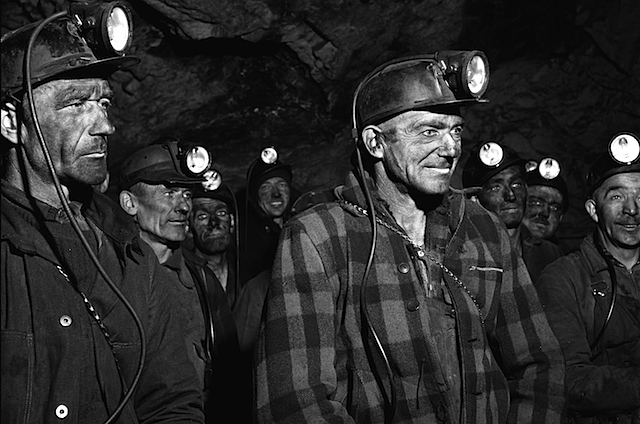 Also contributing to the project is an impressive and eclectic array of performing artists, authors and filmmakers – people like Newfoundland actress and satirist Mary Walsh; Montreal-based cinéaste engagé Helene Klodawsky; Mohawk comic book artist Walter Kaheró:ton Scott; and "deaf and proud" filmmaker Chantal Deguire.
One essay will take users to Igloolik where journalist/filmmaker Bonnie Ammaaq is confronting the prospect of large-scale mining operations on her people's land. Another travels into Ontario cottage country where David McKinstry and his partner Michael quietly made history as the first gay couple in Canada to adopt children. Still another will take a courtside seat at a Vancouver tennis club where NFB producer Selwyn Jacob and his buddies share tales of immigration, discrimination and perseverance during a friendly game of doubles.
"A diverse range of stories and storytellers emerged naturally during the development process," says Klassen. "Several studios and multiples production teams are involved, but we're all on the same wave-length. It's impossible to encapsulate the whole Canadian experience within a single anthology, but I think we've ended up with a great mix of stories."
Active for almost a decade now, the NFB Digital Studio has earned an international reputation for cutting-edge interactive innovation. The Last Hunt, an interactive photo essay released in 2013, went on to win Internet's highest honour, a Webby Award. "We're building on that expertise with this project," says Klassen. "Once again we're integrating still photography into an layered environment that includes original artwork and sound design, creating a stimulating yet accessible experience that allows a broad spectrum of users to advance through the story at their own pace."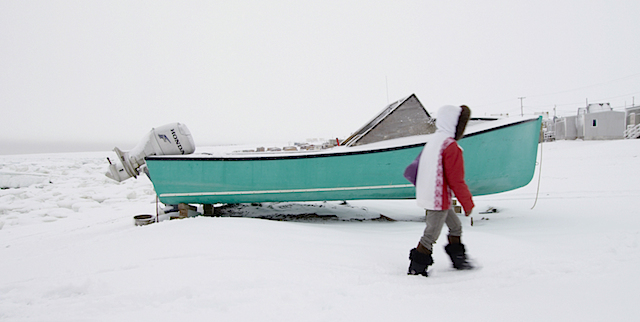 Slated to launch in 2017, Canada at 150 will be released in French and English, and will be available across platforms – on desktop and laptop, tablet and smartphone. Individual photo essays are being produced from coast to coast across the NFB's network of English and French Program production studios. Nicholas Klassen is coordinating production from the Vancouver based Digital Studio. Above: Bonnie Ammaaq, Nunavut, photograph by Alicia Smith.