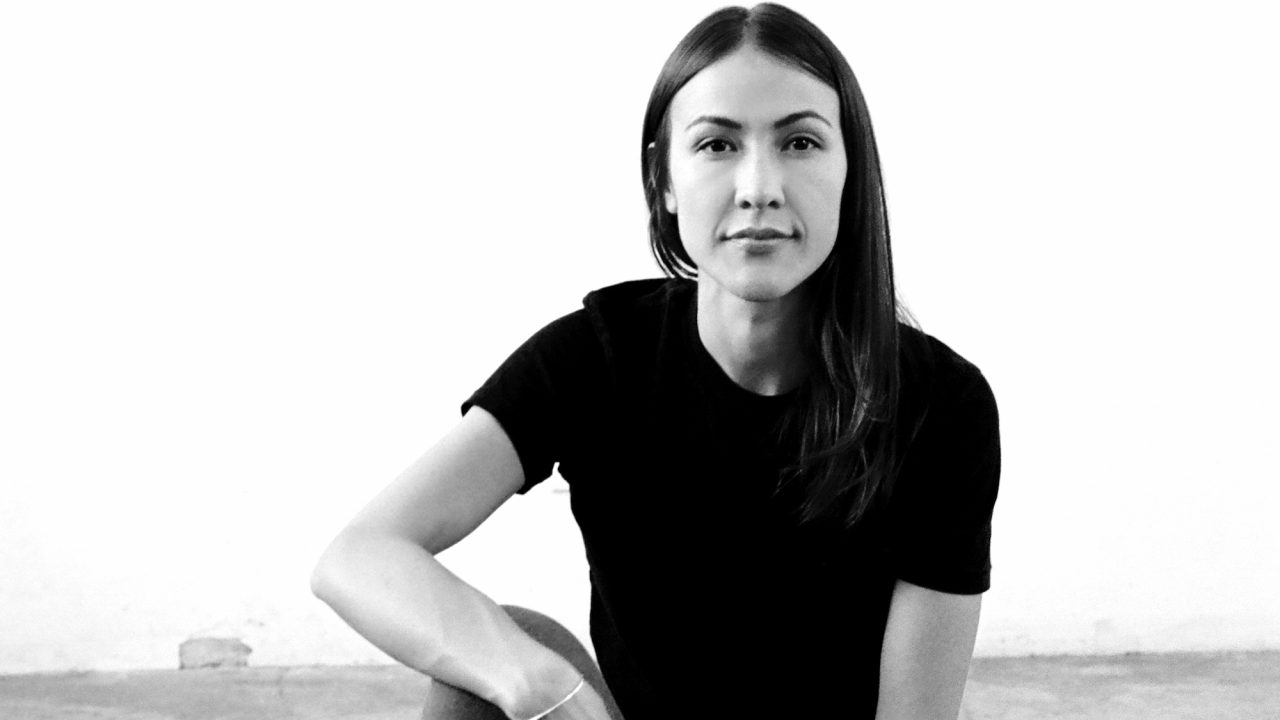 Elle-Máijá Tailfeathers' Cinema of Empathy
In the language of the Blackfoot, the word Kímmapiiyipitssini refers to a form of social solidarity, describing how Blackfoot people traditionally demonstrate empathy and support for each other.
The ethos informs and infuses new work from Elle-Máijá Tailfeathers, a feature doc called Kímmapiiyipitssini: The Meaning of Empathy that gets its world premiere at Hot Docs.
Filming in and around her community, the  Kainai First Nation (Blood Reserve) in southern Alberta, Elle-Máijá documents how her people have confronted a devastating opioid crisis. The result is a remarkable exercise in engaged filmmaking, as informative as it is compassionate, that highlights strategies that can save lives and fortify vulnerable communities.
"Settler-colonialism has had a devastating impact on the health and wellbeing of Indigenous people," says Elle-Máijá.  "Historic trauma like land theft and broken treaties, the residential school system, the 60's scoop, etc, have all left deep wounds, and substance use disorder is one way that many Indigenous people have attempted to cope with those wounds. We also have to include current systemic inequity like poverty, lack of access to primary healthcare, systemic racism and unemployment as legitimate factors that contribute to the growing issue of substance use disorder among Indigenous peoples. We all have loved ones living with substance use disorder and we must move forward with compassion while also holding the state accountable for this systemic inequity."
Elle-Máijá's mother, Dr Esther Tailfeathers, has been on the front lines of the crisis. As a family physician in Standoff, the reserve's main community, she's pioneered an effective holistic approach to treating addictions, one emphasising harm reduction, combining medical strategies with a range of practical life supports.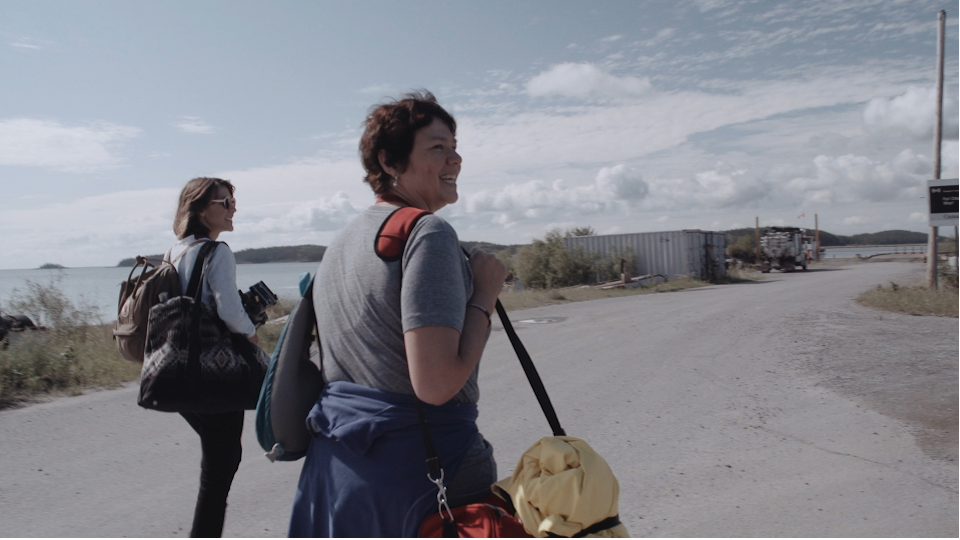 Hundreds of community members have died from opioid overdose in the last decade, many of them young, with their lives still ahead of them. At the height of the crisis, twenty died   within six months, prompting local authorities to declare a state of emergency. But thanks to Dr. Tailfeathers and a collective community effort, precious lives are now being saved. In 2019 the Royal College of Physicians recognized the invaluable work, honouring her with the Dr. Thomas Dignan Indigenous Health Award.
"I started thinking of all the ways that Blackfoot people converse with each other"
It's a film that makes room for many voices, many struggles, and Elle-Máijá employs an unusually quiet and spacious approach to interviewing her subjects.  "This is a collective story and a collective experience," she says. "I wanted audiences to see the beauty and strength of my community through a multitude of voices and experiences. There have been countless stories in the media about Kainai that frame my community from a place of deficit, poverty, and trauma. When I look at my community, I see a people who continue to dig deep into our strength as a people to overcome incredible systemic inequity and settler-colonial violence."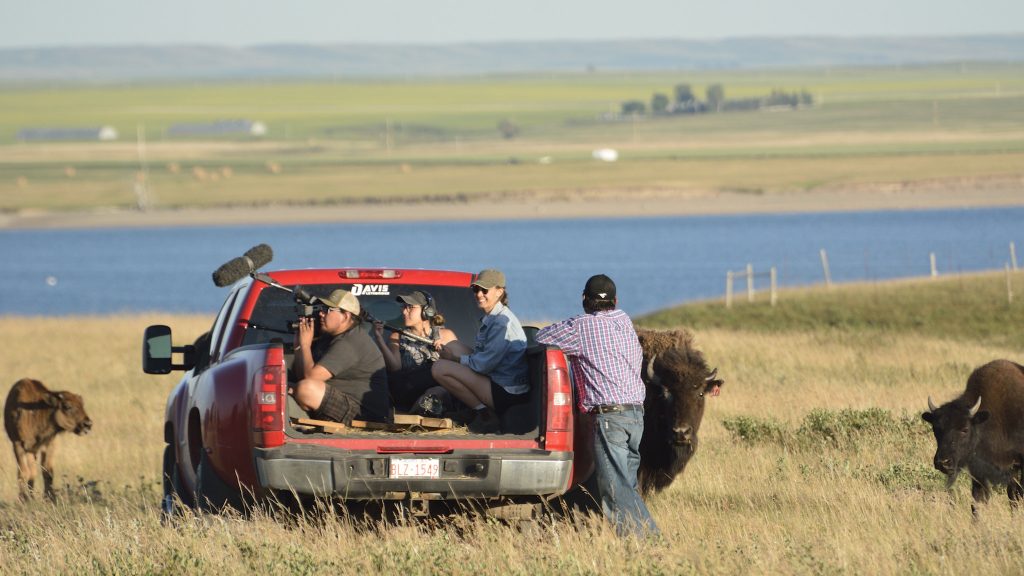 Elle-Máijá's is firing on all cylinders, equally adept at directing, writing and acting. Having launched her directorial career with the experimental short Bloodland (2011), she's gone on to perform roles in Jeff Barnaby's Blood Quantum and other feature films, and to direct genre-defying work like the animation/doc hybrid Bihttoš. Her first feature film, The Body Remembers When the World Breaks Open, in which she not only stars but shares writer/director credits with Kathleen Hepburn, premiered to acclaim at the 2019 Berlinale, going on to TIFF where Ava Duvernay's distribution company Array picked it up for US distribution.
Kímmapiiyipitssini: The Meaning of Empathy was edited by Hans Olson, written and directed by Elle-Máijá Tailfeathers, and produced by Elle-Máijá Tailfeathers, David Christensen, Elle-Máijá Tailfeathers and Lori Lozinski, one of the producers on The Body Remembers. Original music is by Chandra Melting Tallow.  It's a co-production between Seen Through Women Productions and the NFB's North West Studio, with the participation of Telefilm Canada and assistance from the Hot Docs CrossCurrents Doc Fund.
Elle-Máijá Tailfeathers hosts May 5 masterclass
Hot Doc runs April 29 to May 9, and its 2021 programming is available online to all Canadians. Elle-Máijá will be conducting a masterclass on Wednesday, May 5: Visit Hot Docs Industry Program for details.
Kímmapiiyipitssini: The Meaning of Empathy is one of four NFB titles heading to Hot Docs this year. Also on the 2021 program: Sean Horlor and Steve J. Adams's new feature doc Someone Like Me, relating the story of a gay Ugandan asylum seeker in Vancouver, along with two short form documentaries — Into Light, Sheona McDonald's  reflection on parenting and gender identity; and Mary Two-Axe Earley: I Am Indian Again, Courtney Montour's tribute to the late Two-Axe Earley, a Kahien'kehà (Mohawk) woman who challenged the sex discrimination embedded in Canada's Indian Act. Kímmapiiyipitssini and Someone Like Me are both in contention for Hot Docs' Rogers Audience Award. All films will be followed by a virtual Q&A. Visit hotdocs.ca for information.
Kímmapiiyipitssini: The Meaning of Empathy goes on to dates at Vancouver's DOXA Documentary Film Festival (May 6-16, 2021) and DOK.fest Munich (May 5-23, 2021), where it's part of a 2021 spotlight on contemporary Canadian work.
---
Featured photo of Elle-Máijá Tailfeathers: Katrin Braga