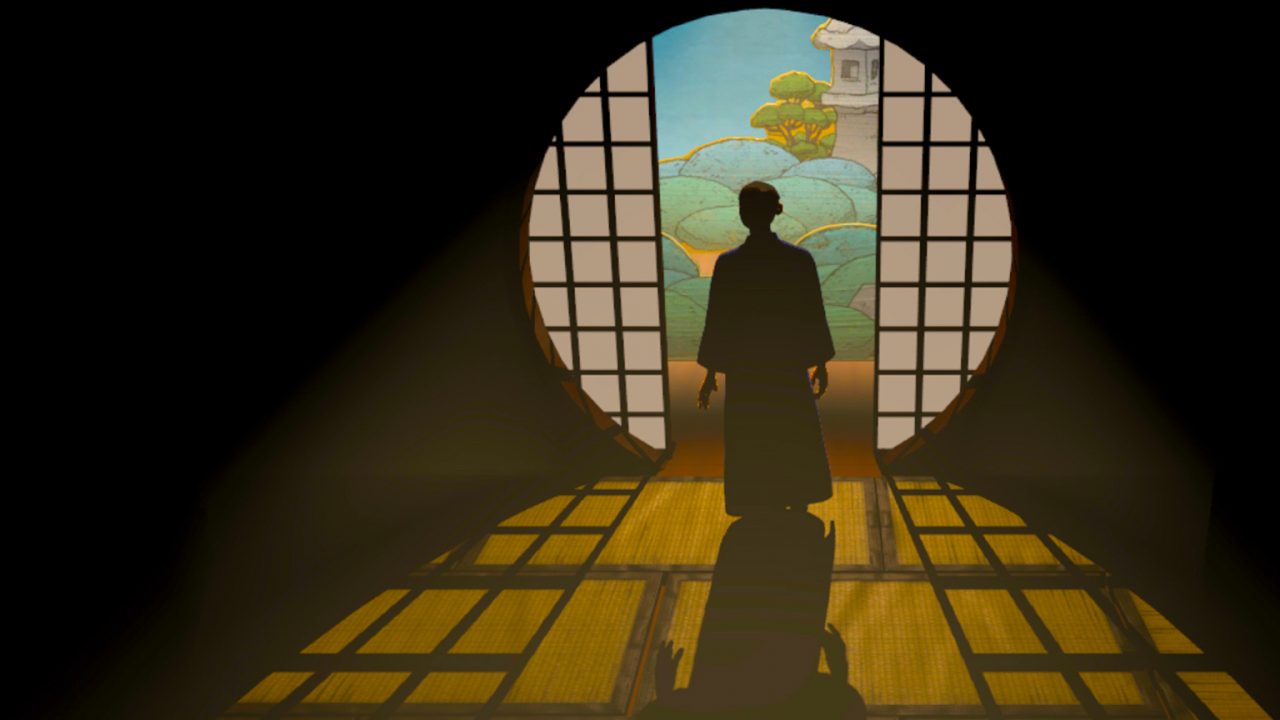 2020 Vision: Five to Watch at the NFB
Canada's public producer turns the corner into 2020 with panache, confirming its singular place in world cinema as a one-of-a-kind crucible for documentary, auteur animation and cutting edge interactive projects.
No fewer than four NFB titles made it onto Realscreen's rundown of the last decade's ten best Canadian docs, a list compiled by Hot Docs programmer Alex Rogalski that includes Sarah Polley's masterwork Stories We Tell alongside a powerful triad of films by Indigenous filmmakers: Alanis Obomsawin's We Can't Make The Same Mistake Twice, Althea Arnaquq-Baril's Angry Inuk, and Tasha Hubbard's nîpawistamâsowin: We Will Stand Up. On the animation front, Theodore Ushev's The Physics of Sorrow, hailed by TIFF as one of 2019's ten best shorts, continues to astonish audiences and amass accolades on the international festival circuit.
Meanwhile the NFB is kicking off a new decade with innovative flair, heading to the 2020 edition of Sundance with a genre-defying foray into VR storytelling. Read more below.
Here are five English Program projects to watch for in the coming months.
The Book of Distance: VR Reframes History
The past meets the future in The Book of Distance, inventive VR storytelling from artist Randall Okita that gets its world premiere in the prestigious New Frontier Program at Sundance 2020.
In 1935 Yonezo Okita left his home in Hiroshima to embark on a new life in Canada —but WWII and the subsequent internment of Japanese-Canadians would derail his plans. Eight decades later his grandson seizes the creative power of VR to craft a visually arresting and heartfelt account of Yonezo's quietly remarkable life.
Noted for his work in cinema and the visual arts, Randall Okita ventures into VR with a theatrical sense of design and sharp appreciation for the ways that history gets told and retold, erased and retrieved. Using his late grandfather's personal photos and papers as touchstones, he conjures up stylized immersive environments that plunge viewers into key moments of the man's life.
"I get to introduce viewers to my grandfather, one of the great heroes of my life, and to create what will become a new chapter in his story," says Okita. "I wanted to reimagine what he lived through, and to create art that allows others to bear witness to his life."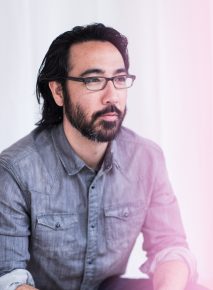 Okita was one of four artists invited into the NFB Ontario Studio back in 2016, offered the opportunity to experiment with VR technologies. "Randall brings a highly developed sense of physical space and choreography to all his work," says producer David Oppenheim. "As a third generation immigrant, struggling with the gaps in his grandfather's history, he's using VR to tell stories and consider history in new ways. Even though the story is about Randall's own family past, we end up wondering about our own."
Okita's film credits include the NFB production The Weatherman and the Shadowboxer, a dazzling blend of live action, high-speed cinematography and digital animation that won the award for Best Canadian Short at TIFF and other prizes, and The Lockpicker, a feature created in partnership with Toronto high school students that won a Canadian Screen Award along with top honours from the San Diego Asian Film Festival and Toronto Reel Asian Film Festival.
The Book of Distance employs narrative devices that Okita first explored in Be Here Now, an interactive installation exhibited at the Art Gallery of Ontario in 2016. The work was part of Things I Can't Tell You, a solo exhibition commissioned by the Toronto Reel Asian International Film Festival that won the Canadian Artist Spotlight Award.
The Book of Distance was written and directed by Randall Okita, and produced by David Oppenheim at the NFB Ontario Studio.
The Magnitude of All Things: Measuring the Power of Grief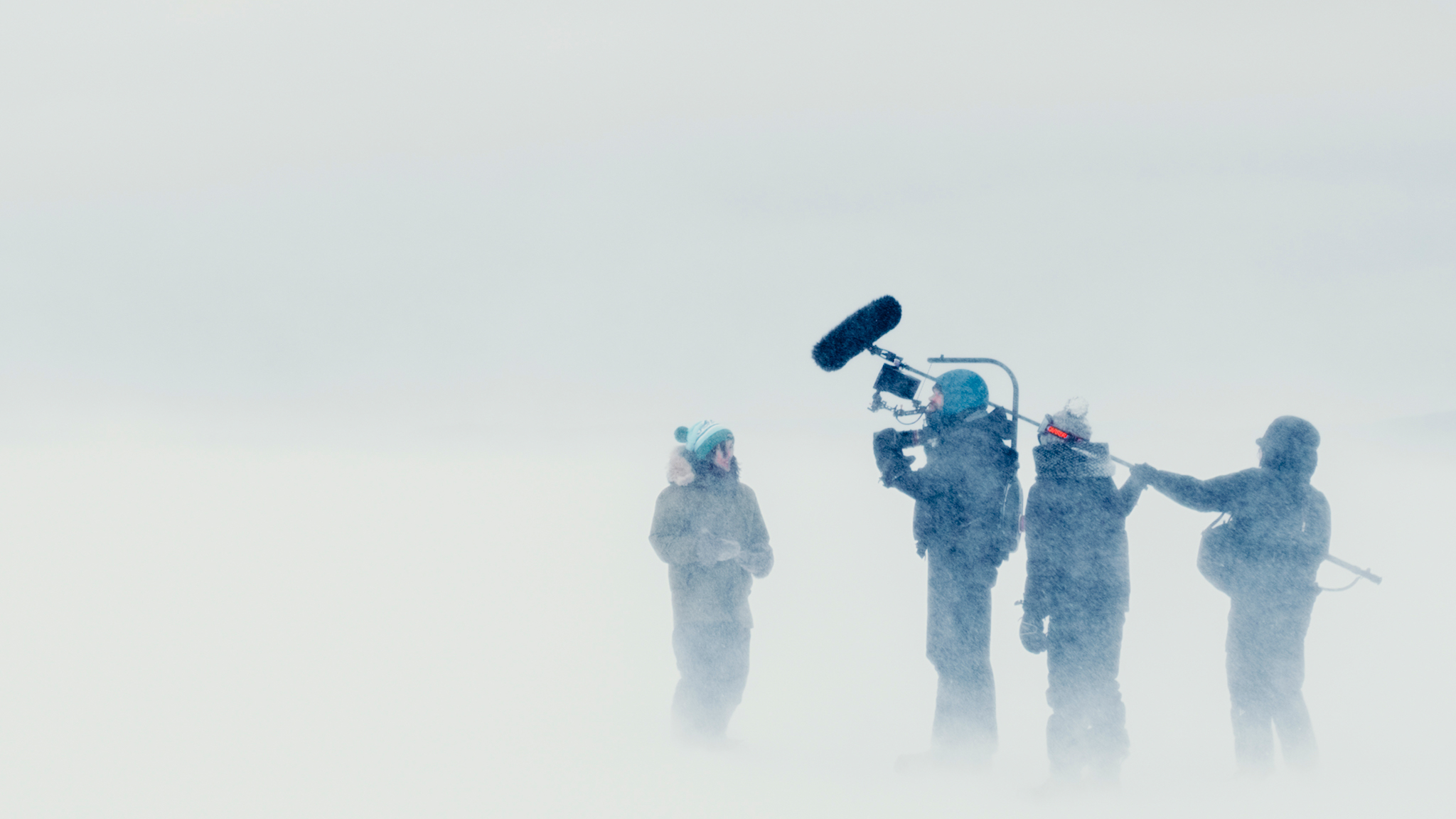 The personal is planetary in timely new work from Jennifer Abbott, a documentary essay that draws parallels between the mourning of a beloved sister and the collective grief she feels in the face of catastrophic climate disruption.
The idea came to her as she was standing in her garden on Salt Spring Island. "All these forest fires were burning close by, turning the sky orange. Ash was falling like snow and I suddenly felt the gravity of the climate crisis in a new way, a feeling eerily similar to the grief I experienced when I lost my sister."
Incorporating a narrative of personal loss into a lament for global ecocide, Abbott gathers testimony from the climate crisis frontlines, from the imperiled Micronesian island of Kiribati to the Amazon Rainforest, from Canada's Arctic to the East Coast of Australia. Among her featured interviews are Inuit artist Sarah Baikie, Extinction Rebellion cofounder Roger Hallam and the remarkable Greta Thunberg.
"What we need now is action and truthfulness, not empty talk of hope," says Abbott. "That's something Greta lays out very clearly — and it resonated with my sister's story. Hope was not her friend in the end. It took her out of the moment, away from what she needed to be experiencing at that point in her life. So I saw a connection there. Our collective denial of the climate crisis is mirrored in our culture's tendency to deny death."
A recurrent visual motif is shimmering footage of Georgian Bay where the Abbott sisters spent their childhood summers. "It's where my sister and I discovered our own truths," says Abbott, "where we learned to reject a lot of what dominant society was telling us."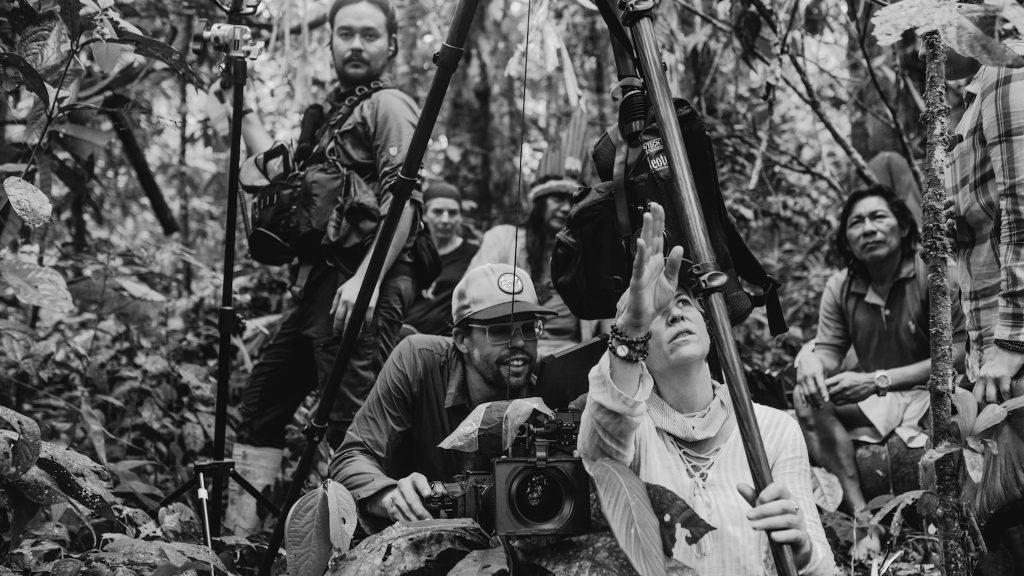 A keen interest in philosophy and politics runs through much of Abbott's work, in films like A Cow at My Table (1998), a thoughtful critique of animal agribusiness, and The Corporation (2003), a witty exposé of the pathological ruthlessness of contemporary corporate power. A commercial and critical success, The Corporation was hailed by Variety as a "surprisingly cogent, entertaining, even rabble-rousing indictment of perhaps the most influential institutional model for our era." A sequel is currently in works.
The Magnitude of All Things is directed by Jennifer Abbott, and co-produced by the BC & Yukon Studio (Shirley Vercruysse, producer), Cedar Island Films (Andrew Williamson and Henrik Meyer, producers) and Flying Eye Productions (Jennifer Abbott, producer) in association with the TELUS Fund and Telefilm Canada.
Kiimaapiipitsin: Harm & Healing on the Kainai Nation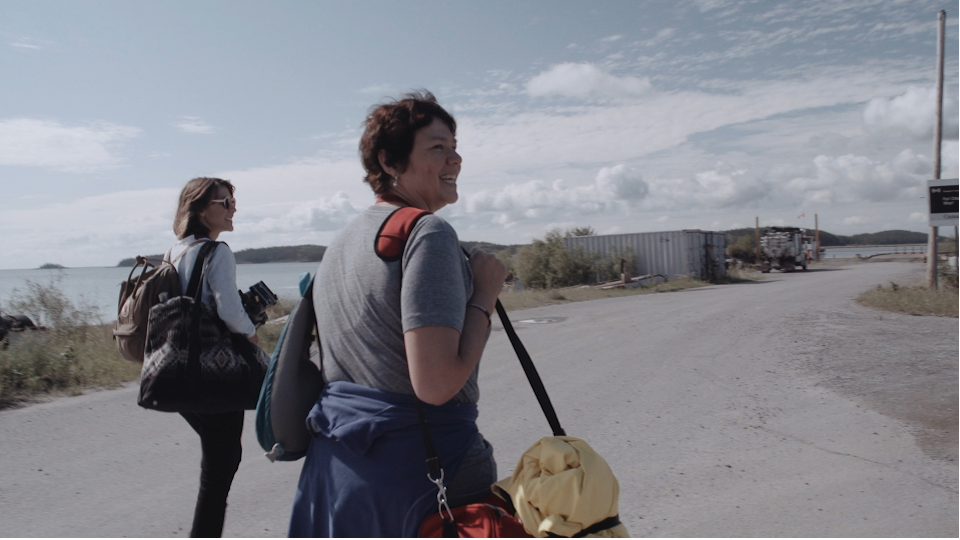 One of the worst public health emergencies since AIDS, claiming thousands of lives across Canada, the opiate crisis has a particularly lethal impact in Indigenous communities where addiction problems are compounded by poverty and the intergenerational trauma of residential schooling and other colonial policies.
With Kiimaapiipitsin, Elle-Máijá Tailfeathers casts an informed and empathetic gaze on the situation in her home community — the Kainai First Nation in Alberta — where her mother Dr. Esther Tailfeathers, a family physician in Stand Off, has found herself on the frontlines of the crisis.
In 2014 alone twenty people from the Kainai First Nation lost their lives to opiate overdoses, prompting tribal authorities to declare a state of emergency — but those numbers are now falling dramatically thanks to harm reduction strategies that Dr Tailfeathers and other community actors have put in place.
Deftly sidestepping clichés common to many social issue documentaries, Elle-Máijá embarks on open-ended respectful encounters with some of her mother's patients, exploring issues of wellness and addiction in a hopeful new light.
"We see so much drive-by footage of Indigenous communities in mainstream media, images of disrepair and boarded up houses," says Elle-Máijá, "but I wanted to show the love that exists within some of those households." Kiimaapiipitsin, a title suggested by her mother, is a Blackfoot term that translates as 'we take care of each other.'
One of most distinctive new talents in Canadian cinema, moving effortlessly between writing, performing and directing, Tailfeathers launched her career with the experimental short Bloodland, going on to perform leading roles in Jeff Barnaby's Blood Quantum and other features, and to direct shorts like the animation/doc hybrid Bihttoš. Her first feature The Body Remembers When the World Breaks Open, winner of the 2019 Toronto Film Critics Award for Best Canadian Film, was recently acquired for international distribution by Array, Ava Duvernay's distribution company. Dr Esther Tailfeathers was the 2019 recipient of the Dr. Thomas Dignan Indigenous Health Award from Canada's Royal College of Physicians.
Kiimaapiipitsin is directed by Elle-Máijá Tailfeathers and produced by David Christensen at the NFB's North West Studio.
The Inconvenient Indian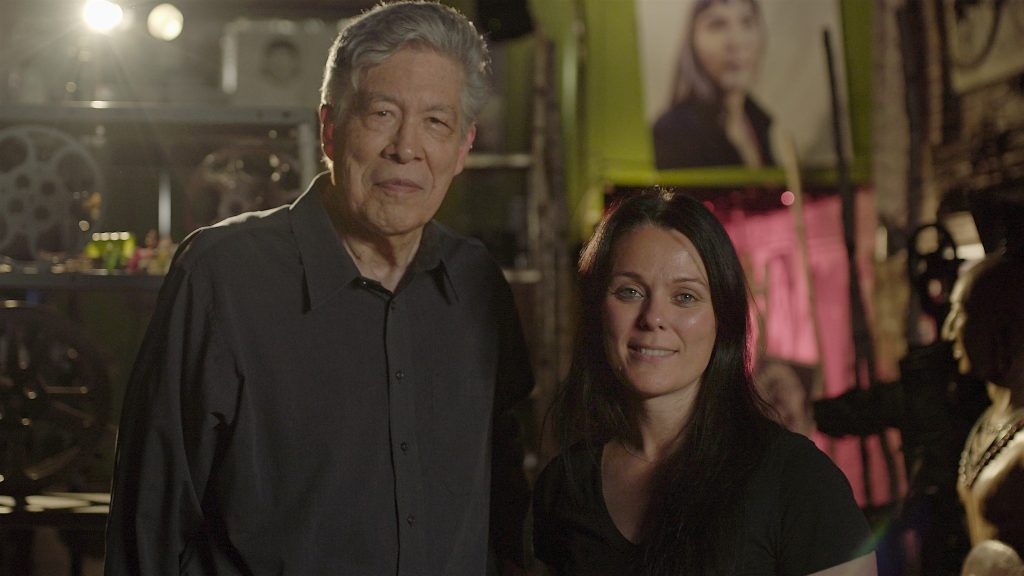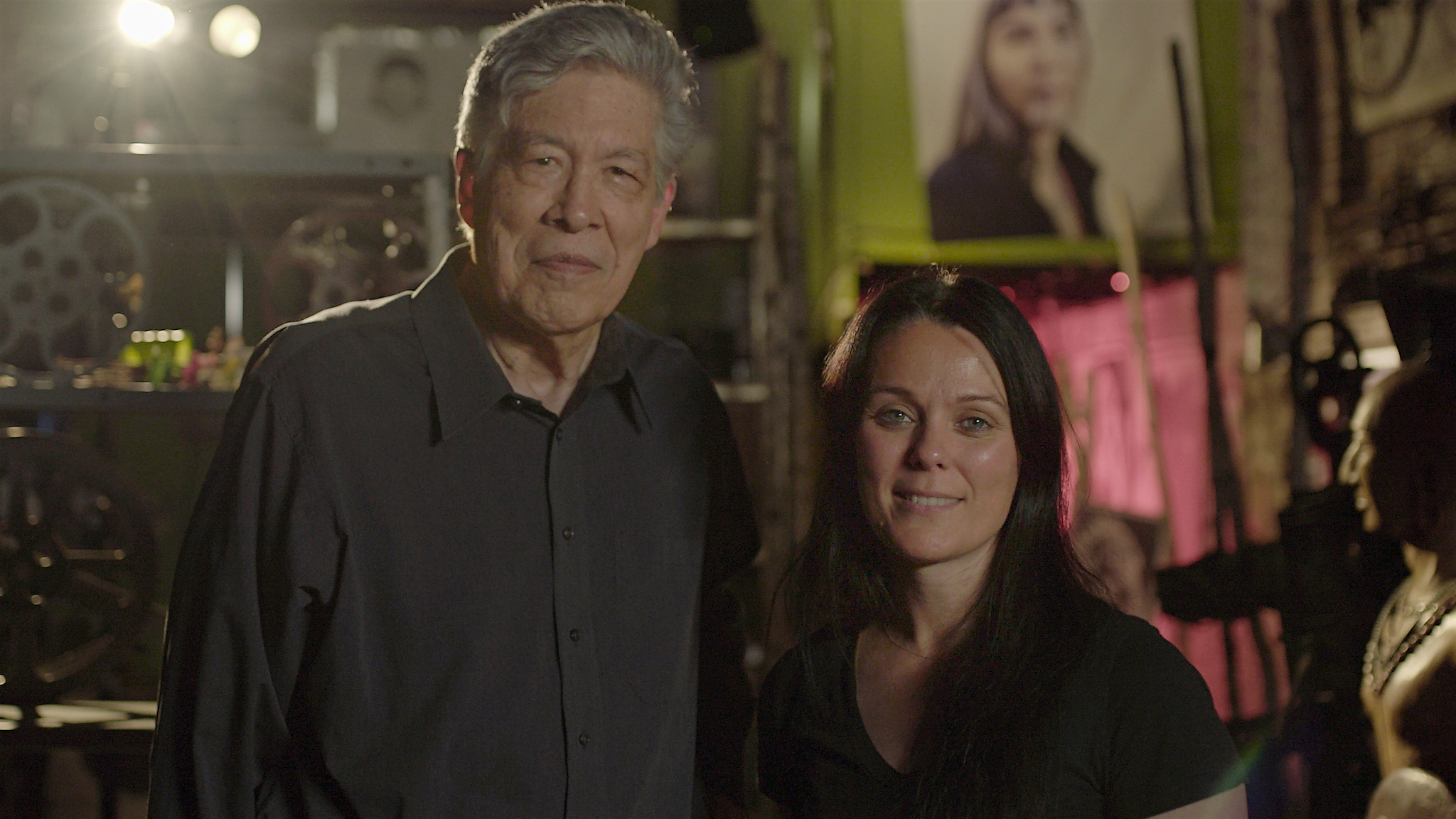 "Stories are wondrous things — and they are dangerous," says Thomas King, author of The Inconvenient Indian: A Curious Account of Native People in North America, a fiercely funny and rigorously researched counter narrative to the continent's official history.
Métis/Algonquin filmmaker Michelle Latimer was working in North Dakota, filming the Standing Rock occupation against the Dakota Access pipeline, when she came to a concrete new understanding of King's arguments.
"As Indigenous people we were coming together to fight for our rights, and the rights of the land and waters," she says. "However our assertion and occupation was perceived as 'inconvenient' in the eyes of the state. We became Inconvenient Indians — and in standing together we had the power to change the world."
Latimer is now adapting The Inconvenient Indian to the screen, exploring the many ways Indigenous experience has been misrepresented in mainstream culture and engaging directly with one of the world's leading Indigenous intellectuals and storytellers.
"Standing Rock showed me what an awakening looks like," says Latimer, "but we are still in deep need of communicating and reclaiming a new, old-story. Our story."
Latimer's credits include the striking short film Nuuca, co-produced by her company Streel Film and Field of Vision, with Laura Poitras and Charlotte Cook as fellow executive producers; and Nimmikaage (She Dances for People), a visually inventive mashup crafted from NFB archival footage.
Thomas King's publications include the novel Green Grass, Running Water and children's book A Coyote Columbus Story, both nominated for GG Awards, and the successful DreadfulWater Mystery series. He wrote and performed in The Dead Dog Café, which aired on CBC Radio between 1997 and 2000, and was the first Indigenous scholar invited to deliver the prestigious Massey Lectures.
The Inconvenient Indian is co-produced by 90th Parallel Productions (Stuart Henderson, producer; Gordon Henderson, executive producer) and the NFB Ontario Studio (Justine Pimlott, producer, and Anita Lee, executive producer). Writer and broadcaster Jesse Wente is onboard as creative producer.
Affairs of the Art: Beryl's back!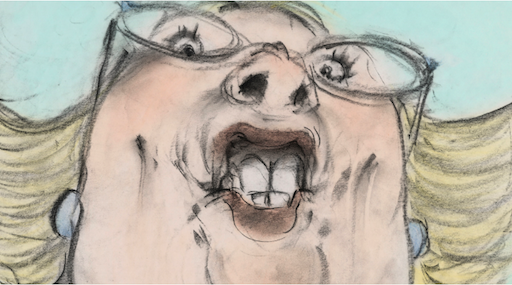 With Affairs of the Art, a Canada/UK co-production nearing completion in the English Program Animation Studio, Joanna Quinn renews our acquaintance with Beryl, the eternally upbeat everywoman she unleashed on an unsuspecting public over three decades ago in her debut film.
Girls' Night Out, an uproarious account of Beryl's adventures at a male strip club, won three top awards at the 1987 edition of the Annecy Animation Festival, immediately establishing Quinn as a major talent.
Since then, working through Beryl Productions, the animation house she co-founded with writer/producer Les Mills, Quinn has made modern classics like Body Beautiful and the deliriously funny Dreams and Desires: Family Ties, in which the indomitable Beryl directs an Eisenstein-inspired wedding video, along with award-winning commercial animation for Charmin, Whiskas and United Airlines.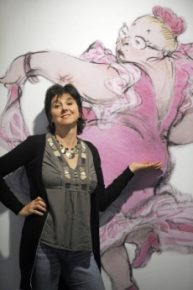 Joanna and Beryl Productions have won over 90 international awards, including three Emmys, four Baftas, the European Cartoon D'Or and numerous Grand Prix Jury prizes. Famous Fred, her animation based on a children's book by Posy Simmonds, and Wife of Bath, part of the Canterbury Tales series, both got Oscar nominations, in 1998 and 1999.
With Affairs of the Art, Quinn catches up with Beryl as she embarks on a late-in-life quest to become an avant-garde "Hyper Futurist artiste," crafting a deliciously unhinged tale of pet taxidermy, beet pickling and nude body painting.
"Joanna is an animation A-lister and wonderful collaborator," says Michael Fukushima, executive producer of the English Animation Studio. "We've dreamed about working with her for years, so it's a delight to be partnering with her on another chapter in the Beryl story."
Here's Joanna discussing the inspiration of her most famous character.
Affairs of the Art is directed by Joanna Quinn and co-produced by Beryl Productions International (Joanna Quinn and Les Mills, producer) and the NFB Animation Studio (Michael Fukushima, producer).
Visit the NFB production site for a complete list of projects currently underway across the various studios.