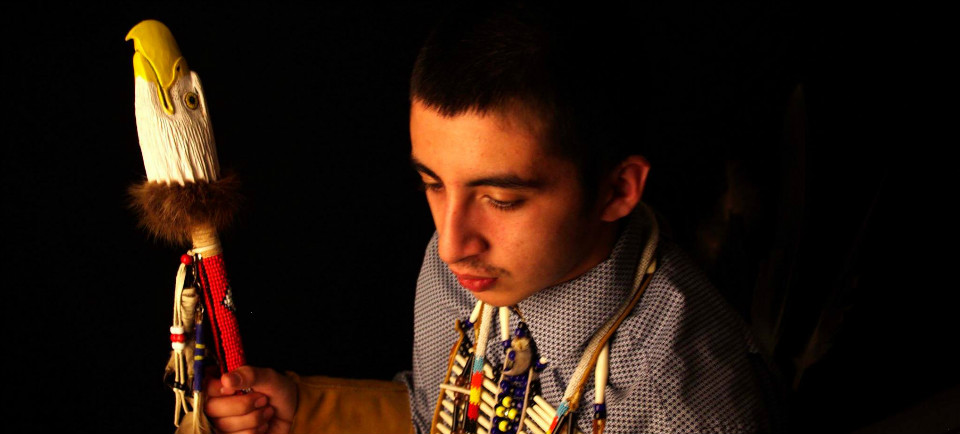 Pow Wow Power | Watch Award-Winning Short Doc Red Path on NFB.ca
Got 15 minutes? Put them to good use and watch Atikamekw filmmaker Thérèse Ottawa's first film, Red Path, now streaming on NFB.ca.
Produced as part of Tremplin NIKANIK, a short documentary-filmmaking competition launched by the NFB in partnership with APTN, the film tells the story of Tony Chachai, a young Aboriginal man in search of his roots.
Red Path, Thérèse Ottawa, provided by the National Film Board of Canada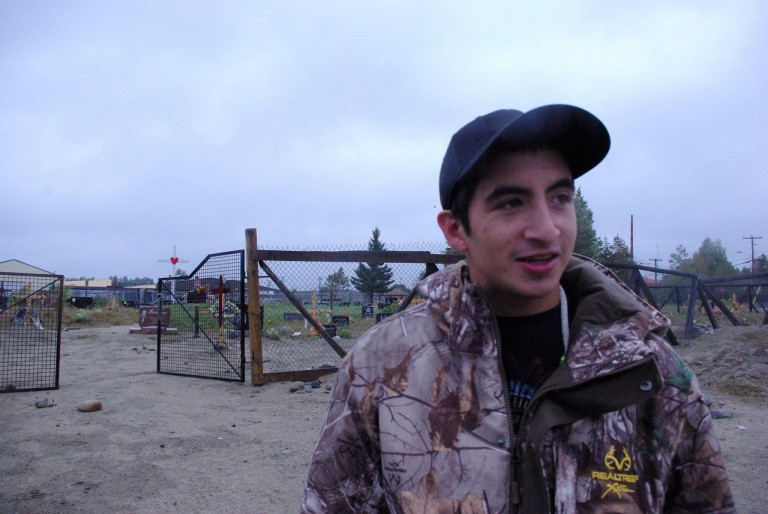 Tony wasn't born into an easy life. Alcoholic mother, foster homes; he grew up far from his Atikamekw roots and elders. During his teenage years, drugs and alcohol numbed his pain.
It was an eagle feather, offered by his dying mother that turned things around for him.
A feather, and a promise: his promise to her to take up the traditional dances of their people.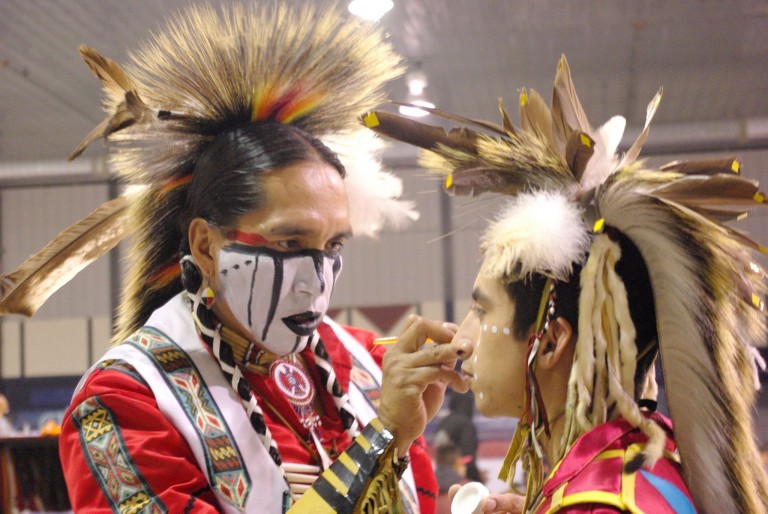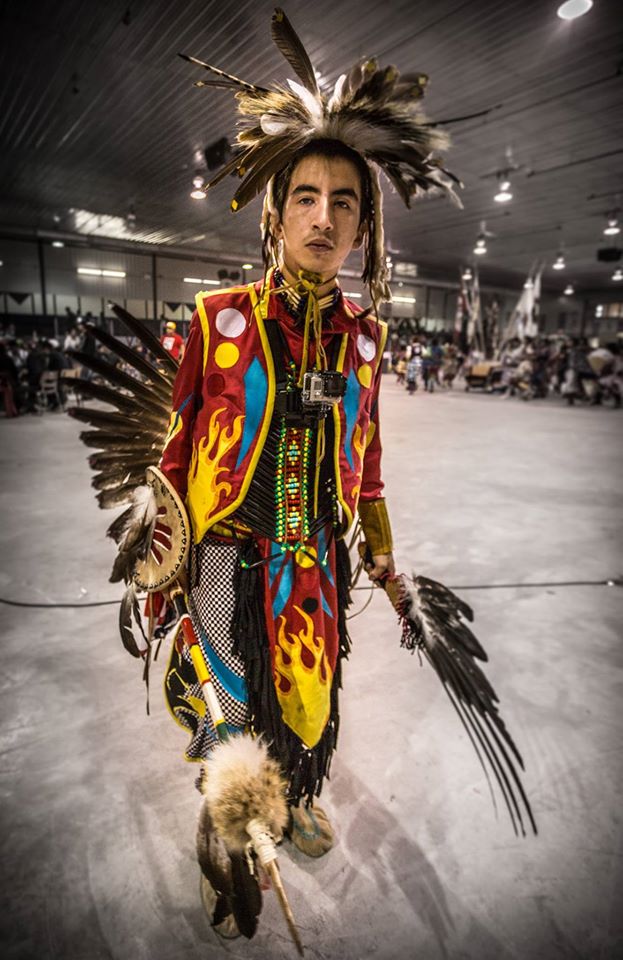 And that is how a "lost" teen began his journey home, a journey that would eventually lead him to the center of his community's pow wow, feathered and dancing.
Without glossing over any of the challenges faced by Aboriginal peoples in Canada, Red Path is a personal yet very powerful film about the relevance of ancestral knowledge, customs and languages to younger generations.
Like Tony says, "Atikamekw are a beautiful people. I am proud to be Atikamekw."
Onwards and upwards, like smoke curls soaring from the ceremonial smudge to the heavens!
There is a path forward, and it is red.