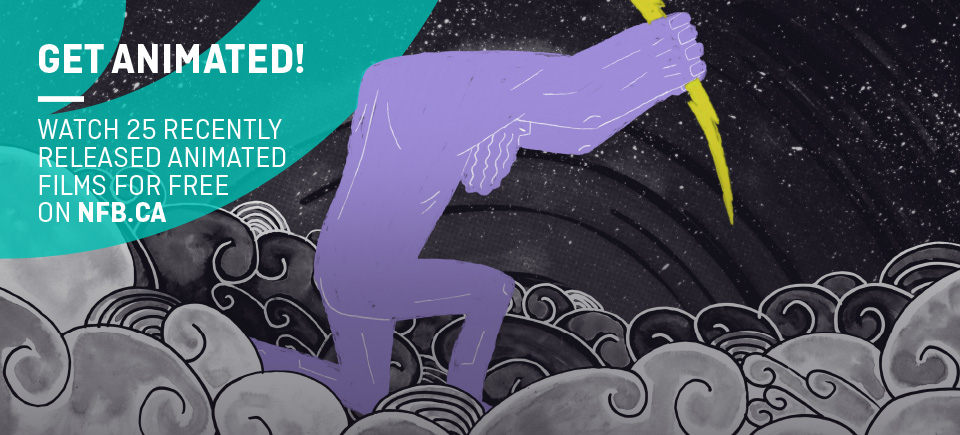 Get Animated – 10th Edition | FREE | Watch 25 Recently Released Animation Films Online
Attention animation aficionados!
Over the next two weeks, we're inviting you to discover over two dozen recently released animation films online for the 10th edition of Get Animated, our online animation festival.
Check out the cool teaser, courtesy of Alexandra Lemay's upcoming Tooth and Tail, to be released next year.
An annual tradition for 10 years now, Get Animated! coincides with International Animation Day, celebrated worldwide on October 28.
(Fun animation fact: the October 28 date commemorates the first public performance of Emile Reynaud's Theatre Optique in Paris, in 1892.)
Get Animated! 10th edition
This year, over 25 animated films were added to the free online collection for Get Animated! 
These include award-winning animation from accomplished filmmakers Theodore Ushev, Luc Chamberland and Janet Perlman, among many others.
Download Carface and If I Was God
Until October 30th, you can also download and own two great shorts for just $0.99 each!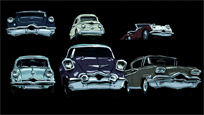 Carface, by Claude Cloutier (2015)
This biting satire of our Big Oil-based civilization is a riotous musical comedy starring a singing Chevrolet Bel Air 1957.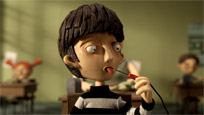 If I Was God, by Cordell Barker (2014)
A Grade 7 boy's mind starts to wander while dissecting a frog in Biology class. What would you do if you suddenly found yourself charged with God-like powers?
Time to… get animated, folks! Happy viewing!