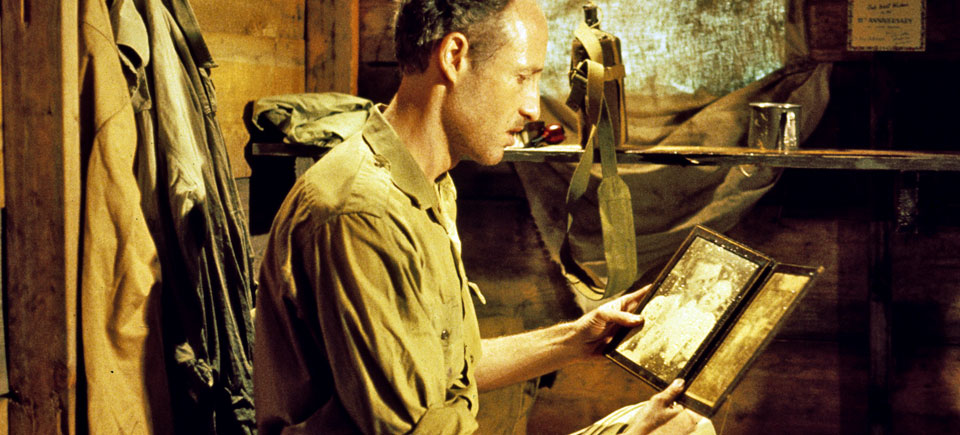 A War Story: Triumph of the Human Spirit
Every November 11 we take a moment to remember those men and women, members of the armed forces, who died in the line of duty. Their sacrifice was just that. They gave their lives so that the rest of us might live in peace. It is very hard for those of us who have only known peace to fully comprehend the atrocities of war, especially one as catastrophic as World War II. Statistics on the number of dead and wounded Canadian (and other) soldiers do not tell the whole story. Personally, I need a more human element to fully understand. That is why I connect better with stories of one person or a small group of people.
As Remembrance Day is here, I've decided to write about a film that tells an incredible tale of the triumph of the human spirit in the face of unimaginable horror. This film is Anne Wheeler's A War Story, a documentary about her father's experiences as a doctor in a Japanese prisoner-of-war camp.
Major Ben Wheeler was captured by the Japanese after the fall of Singapore in February of 1942. He spent the next three-plus years as a POW, treating his fellow prisoners basically without the use of medicines and instruments. Most of this time was spent in a labour camp in Taiwan where the Japanese operated a copper mine using the POWs as slave labour. He was responsible for saving countless men before the end of the war and liberation.
Anne Wheeler knew her father had been in the war, but he never spoke about his experiences. Dr. Wheeler died in 1963. Many years later, Wheeler discovered a diary that her father had kept during his internment (and which he'd written for his wife). Reading it gave Wheeler the idea to make a film about his sacrifice. A War Story is that film.
Wheeler shot interviews with survivors who had been in that labour camp with her father. She also shot dramatic sequences in which she recreated the camp with actors portraying the prisoners (Saskatoon actor David Edney plays her father). What was missing was someone to read excerpts from the diary. Wheeler thought that Donald Sutherland would be perfect but she did not know him. She sent him the transcript thinking he would never agree. Lo and behold, Sutherland called her three days later and agreed to narrate, reading key parts of the diary.
A War Story, Anne Wheeler, provided by the National Film Board of Canada
The film premiered in Edmonton on November 8, 1981. A total of eight screenings were held in Edmonton with an astounding 1,350 people attending. The NFB shopped the film around and eventually made a deal with Cineplex to show it in several cities. It played in Ottawa, Toronto, Winnipeg and Montreal. Reviews were excellent, with most reviewers lauding the sensitive treatment of the subject. Sutherland was also praised for his thoughtful and nuanced narration. Unfortunately, A War Story did not generate strong box office returns and quickly disappeared from screens. It aired on the entire CBC network in February 1983, to wonderful reviews and good ratings. The film was also shown on WNET, the PBS station in New York, also to excellent reviews.
The subject of the film is the survival of men in unimaginable conditions, with beatings, sickness and starvation always present. It is this triumph of the human spirit that is celebrated throughout the film. Dr. Wheeler performed above and beyond the call of duty, barely surviving himself (he weighed a mere 95 pounds when he left the labour camp!). He was doctor, priest and confessor to men who had lost the will to live. It is this sacrifice that is shown in the film.
I feel that Wheeler did a marvelous job in dramatizing her father's wartime experiences. A War Story is sombre to be sure but hope is always present. I also feel that Donald Sutherland's narration is sublime. I invite you to discover this haunting film that puts a very personal face on the horrors of World War II. May we never forget the sacrifice of all those brave men and women.
(filmmaker Anne Wheeler talks about the making of the film in this profile shot for the Making Movie History project)