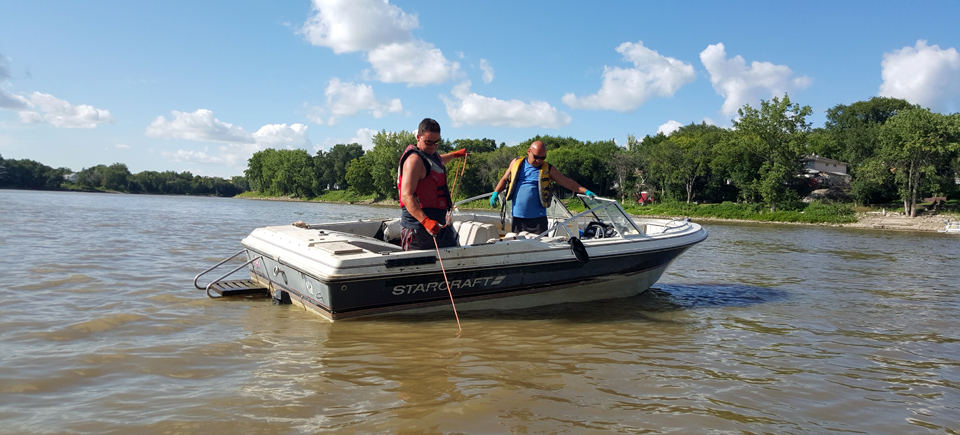 this river | New Short Doc Gives Voice to Indigenous People Searching for Loved Ones
The sad reality in this country is that when Indigenous people disappear, their loved ones are often not only left with fear and grief, but also mountains of unanswered questions.
Sometimes, they are told by police not to "overreact." That it's "no big deal." That the brother, sister or cousin they so sorely miss will surely return.
Other times, police will have labeled the disappeared person a sex worker, or a homeless person. Then, in the words of Kyle Kematch, "everybody stops caring" altogether.
Everybody that is, except their loved ones.
"It would be nice to have an answer," Kematch says, of his sister who has been missing since November 2010.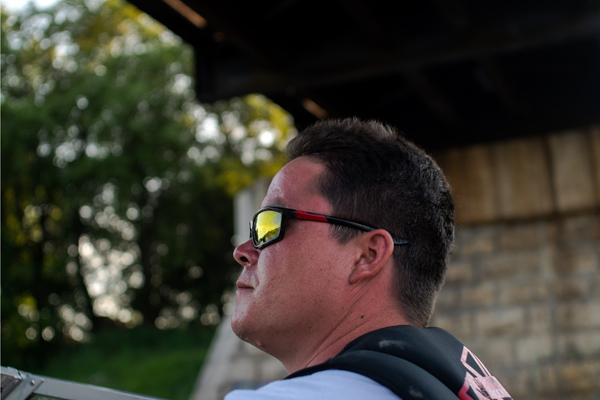 Photo: Drag the Red volunteer Kyle Kematch
Left with the necessity to "do something," Indigenous community members started Drag the Red, in 2014. A volunteer-run initiative, Drag the Red searches the dangerous Red River for clues relating to missing members of the Indigenous community. It's a search for answers, but also an effort to "shame the police" for their inaction.
Our brand-new short doc this river (2016) offers an Indigenous perspective on the devastating experience of searching for a loved one who has disappeared.
In it, we follow Kyle Kematch and filmmaker Katherena Vermette, who have both experienced this heartbreak. As Kematch explains, police don't look in the river unless they are certain someone has gone in. But for them, that isn't nearly enough. Drag the Red volunteers are out in boats, battling strong currents, everyday from May to October. They do the work no one else wants to take on. Because they have no choice. Because the need for answers doesn't disappear.
As he reminds us, everyone in the community knows someone who didn't come home.
this river, Erika MacPherson & Katherena Vermette, provided by the National Film Board of Canada
See also: