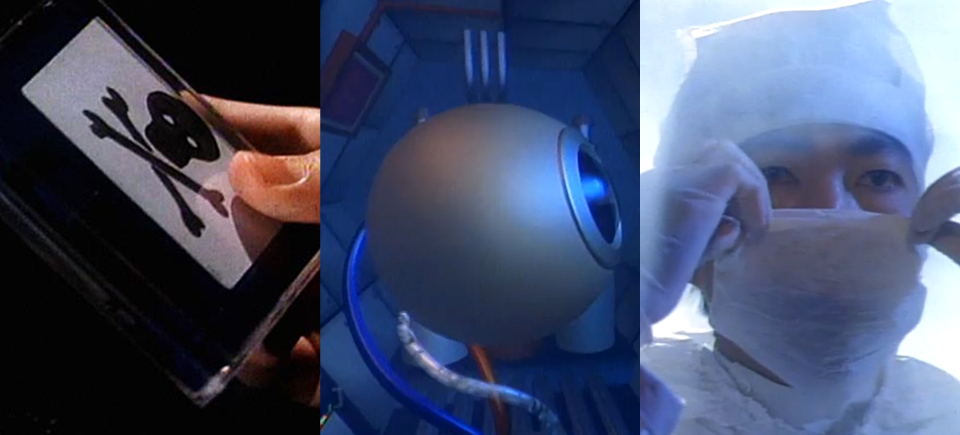 Watch 5 Hilariously Outdated Films For Kids (That're Still Relevant Today)
Despite best efforts, sometimes films can't help being a product of their era. And oh, what a glorious, ridiculous era the 80s/90s were…
Below are 5 films for kids about water that, by today's standards, are hilariously outdated, but still manage to be frighteningly relevant and educational. When I say outdated, I mean strap yourself in for the prevalence of MS-DOS computers, synth music that puts Human League to shame, the infancy of computer generated animation, and of course, the clothes.
Journey of the Blob
Stop me if you've heard this one before: a young boy has to figure out how to dispose of a green glob he's created. Don't let the banjo music distract you, though! In just 9 minutes, you get to enjoy a lesson on environmental responsibility and the water cycle!
Journey of the Blob, Bill Maylone, provided by the National Film Board of Canada
S.P.L.A.S.H.
This animated ditty focuses on an army of water droplets as they learn about our waterways by agriculture, industry, and urban life. This whole film has anthropomorphic drops of water being given a crash course in what they are and what happens to them, and it's a great resource for children learning the water cycle.
S.P.L.A.S.H., Michael Mills, provided by the National Film Board of Canada
General note going forward: if you grew up loving Reboot (aka all of you I assume), I cannot stress how you need to drop everything and watch these films.
The Aquanaut
Meet everyone's favourite environmental research AI, Zenon! He's a satellite that orbits the Earth collecting information that he sends to Estelle, his human partner who's in charge of leading a planet-wide research project on water. You learn alongside Zenon as he examines water conditions around the globe and questions the fairness of wealth distribution vis-a-vis technology and quality control. It's still…uncomfortably accurate when you look at today's current water crisis.
The Aquanaut, Michel Murray, provided by the National Film Board of Canada
Deserter
Uh oh. Zenon goes AWOL and he takes the info he's collected on the environment with him. This is the sequel to The Aquanaut, where Estelle is tasked with making Zenon see "reason" so he'll send the data she needs on Earth's water reserves. This film isn't so much a lesson on science as it is logic and emotions, and it's rife with dream sequences and and that good, good early CGI.
Deserter, Michel Murray, provided by the National Film Board of Canada
The Pirate
Move over Zero Cool, there's a new teenage hacker in town. Hackers reference aside, a young boy interferes with Estelle's lecture on environmental protection by infecting Zenon with a virus. The technology is outdated beyond all reason, but if you can listen past the dubbed voice-over, you'll come away with some incredibly useful tips on how to conserve water in your everyday life.
The Pirate, Michel Murray, provided by the National Film Board of Canada