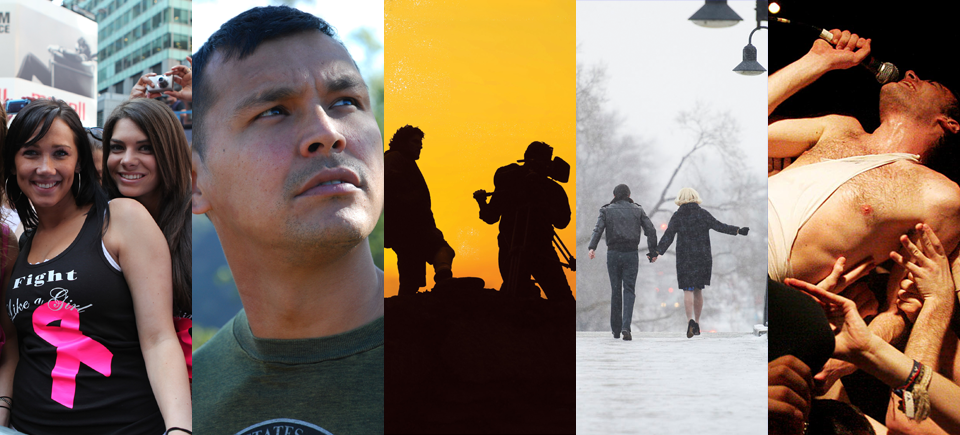 5 Docs for People Who Hate Docs
If you're here, it's likely you already have an affinity for documentary films. But I know that's not the case for everyone. I know quite a few people who will eagerly ask for a movie recommendation, only for their eyes to glaze over when I mention a great documentary.
There's this perception among them that documentaries are like spinach – "We know they're good for us, we know we should consume them, but we'd so much rather have the thriller."
But here's the thing – they are thrillers. And romances. And comedies. Whatever genre you like, you can find it in documentary form. And don't people always say, "Truth is stranger than fiction" or "I couldn't make this up if I tried?" There's a reason for that.
So, for all you doubters out there, and all you fans who have friends who aren't, we've put together this selection of 5 fantastic docs for people who hate docs.
Stories We Tell
This film is a masterpiece in storytelling. It's a great way to ease into the genre, because of the strong storytelling (and the beautiful cinematography, courtesy of Iris Ng). It's an investigation, a quest to find the truth in a web of contradictions. Sarah Polley dives into her past, looking for answers and revealing a history, and a family, that's both messy and beautiful.
Stories We Tell, Sarah Polley, provided by the National Film Board of Canada
Reel Injun
This film pulls no punches as it takes a very entertaining look at how Indigenous people have been portrayed on film over the past century. With celebrity interviews with Robbie Robertson, Jim Jarmusch, and Clint Eastwood, and clips from hundreds of films, old and new, even the most begrudging viewer is sure to be entertained… and learn something in the process.
Reel Injun, Neil Diamond, Catherine Bainbridge & Jeremiah Hayes, provided by the National Film Board of Canada
Capturing Reality
This film is amazing. It's a collection of interviews with 33 leading documentary filmmakers, along with clips from their work. It's like a master class and an introduction all in one. There's no better crash course on the genre than this. And it's got everyone from Alanis Obomsawin to Werner Herzog.
Capturing Reality: The Art of Documentary, Pepita Ferrari, provided by the National Film Board of Canada
RiP: A Remix Manifesto
If you're a music lover, or a fan of any type of content, you must see this film. It's a fascinating look at the issues of copyright and content creation in the digital age. It's entertaining, fast-paced, and filled with stuff that'll make your jaw drop to the floor. To this day, I still think of this film when I hear Verve's Bittersweet Symphony on the radio. Settle in, turn up the volume, and let filmmaker Brett Gaylor and mashup artist Girl Talk take you on a little trip.
RiP! A Remix Manifesto , Brett Gaylor, provided by the National Film Board of Canada
Pink Ribbons Inc.
This is one of those docs that gets into your head and actually changes the way you think about things. There's nothing about this film that might make you mistake it for anything but a documentary. It takes the standard form of talking-head interviews mixed with shot footage and some archival material… There's nothing fancy going on here. But the information presented, and the way it unfolds, is astounding. It's a must-see.
Pink Ribbons Inc., Léa Pool, provided by the National Film Board of Canada