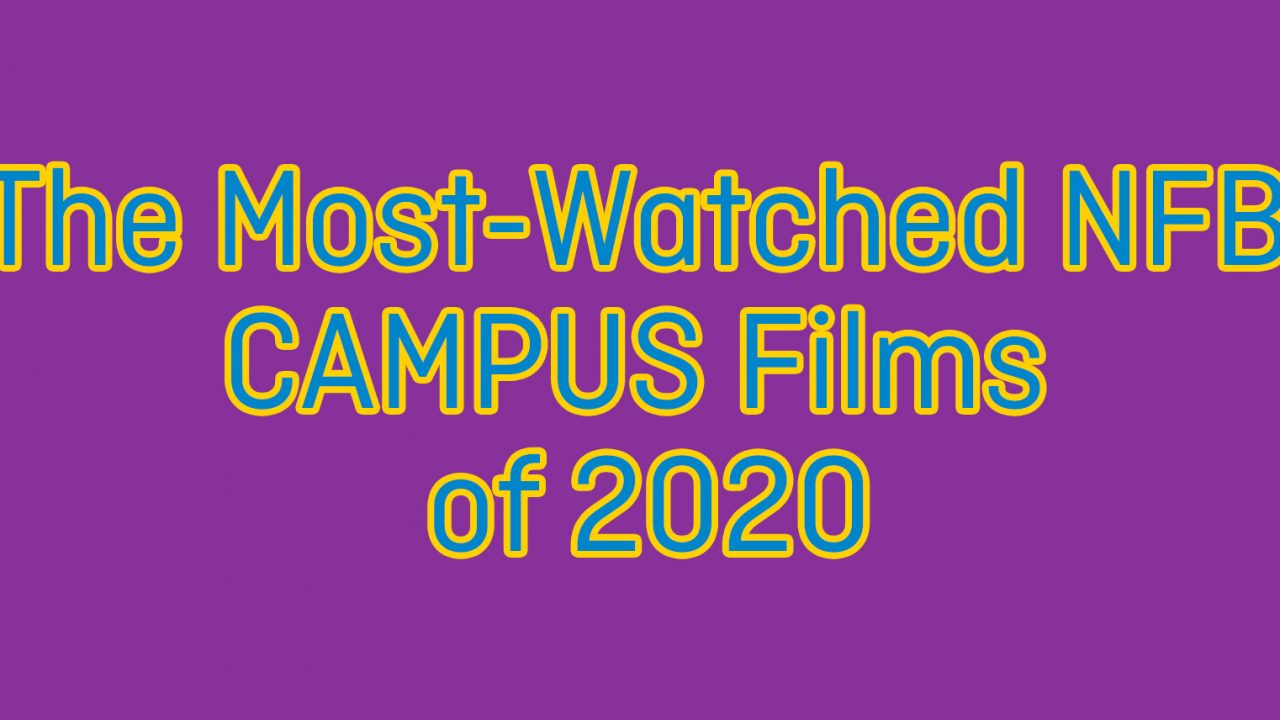 The Most-Watched NFB CAMPUS Films of 2020
Well, 2020 certainly turned out to be a much different scholastic year than most of us anticipated.
With schools partially shut down and remote learning on the rise due to a global pandemic and lockdowns, learning in 2020 was an experience. Nevertheless, some exceptional content and films were made this year, and even more were being watched.
The education team took a look back and selected the 10 Most-Watched CAMPUS Films of 2020 and bundled them with any resource guides, mini-lessons, and blog posts. Enjoy!
We Were Children
We Were Children, Tim Wolochatiuk, provided by the National Film Board of Canada
In this feature film, the profound impact of the Canadian government's residential school system is conveyed through the eyes of two children who were forced to face hardships beyond their years. As young children, Lyna and Glen were taken from their homes and placed in church-run boarding schools, where they suffered years of physical, sexual and emotional abuse, the effects of which persist in their adult lives. We Were Children gives voice to a national tragedy and demonstrates the incredible resilience of the human spirit.
Angry Inuk
Angry Inuk, Alethea Arnaquq-Baril, provided by the National Film Board of Canada
In her award-winning documentary, director Alethea Arnaquq-Baril joins a new tech-savvy generation of Inuit as they campaign to challenge long-established perceptions of seal hunting. Armed with social media and their own sense of humour and justice, this group is bringing its own voice into the conversation and presenting themselves to the world as a modern people in dire need of a sustainable economy.
The Sterilization of Leilani Muir
The Sterilization of Leilani Muir, Glynis Whiting, provided by the National Film Board of Canada
A single IQ test and misguided 'science' irreparably changed the life of a 14-year-old Canadian girl. This documentary follows Leilani Muir's search for justice and explores how eugenics (improving hereditary qualities of a race through the control of reproduction) became acceptable in the early 1900s.
Manufactured Landscapes