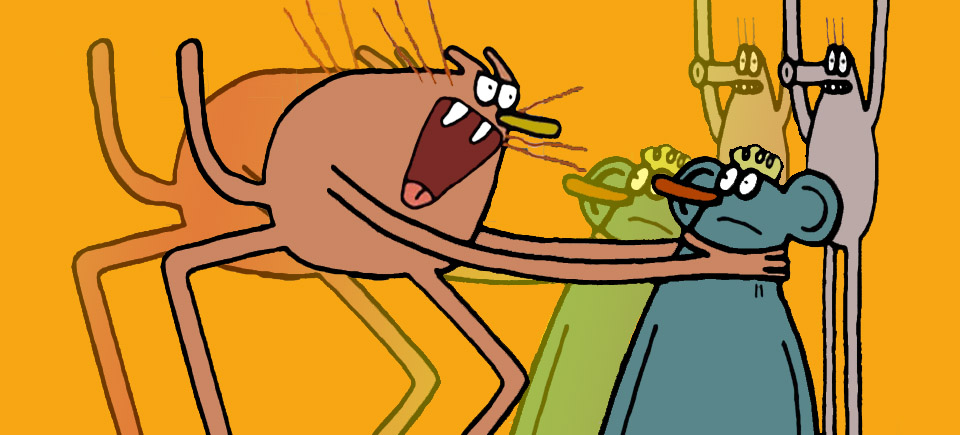 Here Are A Few Tips For Successful Conflict Resolution
Conflict is an unavoidable fact of life – wherever people live or work together, there is bound to be disagreements. The question is, do we have the tools to overcome these disagreements and resolve the conflict so that we can move forward?
Conflict resolution is hard. It's human nature for us to think we're in the right, and that our opponent is the one who's got it wrong. But for us all to get along, sometimes we need to step back and reassess the situation. One great expression I've heard is, "Sometimes, it's more important to be kind than it is to be right."
Here are 3 films that were created for our Showpeace series, a collection of films that provide insight on how to deal creatively with disputes and anger at school, at work, at home, and in the community. The best thing about these films is that they appeal equally to children and adults – maybe because in these situations the adults tend to act like children…
Dinner for Two
You know that moment when you realize you've gone too far? That you've overreacted in a situation but it's just too late to scale it back? This film is that moment. Two chameleons battle it out over dinner – almost to the death – when it turns out that all along there was enough to go around. It's a film that demonstrates no matter how far things have gone, there's always a path to reconciliation.
Dinner for Two, Janet Perlman, provided by the National Film Board of Canada
Elbow Room
Oh, the corporate grind. This film is particularly fitting now that the trend is to move from individual offices to shared working spaces. Here we see two colleagues who are forced to work a little too closely together, and naturally end up getting on each other's nerves. Using a cute little "playback" technique, the film shows 4 different approaches to relieving interpersonal tension.
Elbow Room, Diane Obomsawin, provided by the National Film Board of Canada
When the Dust Settles
These two gophers are like the animated equivalent of the two men in Norman McLaren's Neighbours. When one accidentally dumps some dirt into the other one's den, a war breaks out amongst them and they go at each other with such vengeance that by nightfall, they've destroyed everything they have. Anger and revenge overshadow everything else as these two animals escalate the tension level to such a point that it's hard to tell if they'll ever be able to set things right.
When the Dust Settles, Louise Johnson, provided by the National Film Board of Canada