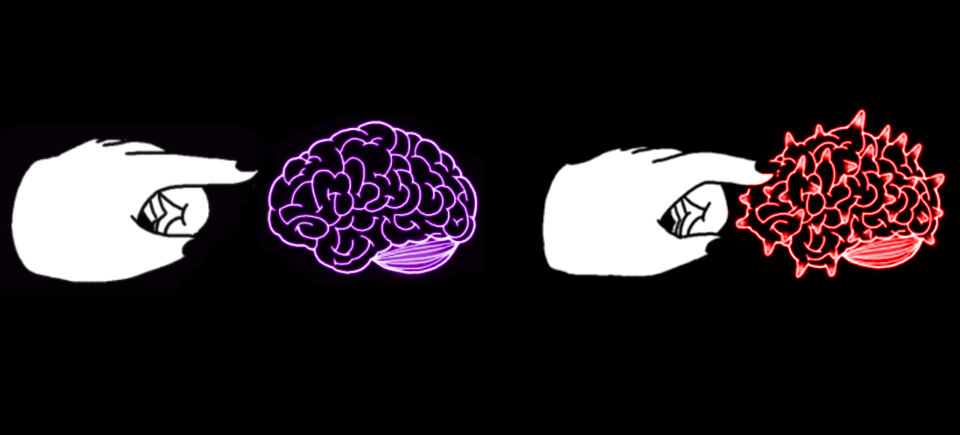 We've Got Questions, Do You Have the Answers?
It's no secret that the universe is a treasure trove of mysteries and unanswered questions that humanity has spent millennia trying to unpack. Philosophers, artists, scientists, and theorists have spent their lifetimes trying to dissect the unsolved riddles that plague civilization, and, unfortunately to date, we haven't had much success.
Thankfully, that hasn't stopped anybody from attempting.
Over the years, we've tried our hand at answering a few of the many mysteries that exist in life through our films, but this time, we're turning the tables on you, our dear readers. This time, we've got some questions and we're hoping you can share your best guesses.
How do you stay sane in an insane world?
Mindfork
Catherine Dubeau's Hothouse films depicts a visual descent into madness, triggered by the effort to keep it all together—even when it seems damn near impossible. Inspired by audio from an English language lesson, it's a feeling most bilingual people can relate to.
Mindfork, Catherine Dubeau, provided by the National Film Board of Canada
How much is too much?
Hunger
Reflect on the contrast between abundance and gluttony, and the seemingly never-ending consumer cycle with Peter Foldès's animated film that was both nominated for an Oscar® and is one of the first-ever films to use computer animation.
Hunger, Peter Foldès, provided by the National Film Board of Canada
What is dying and how does it feel?
Afterlife
Ishu Patel's stunning animation breathes life into a topic that most are scared to discuss, but will all eventually face: death. The film—which is based on studies, case histories, and myths—discusses the therapeutic nature of the afterlife state.
Afterlife, Ishu Patel, provided by the National Film Board of Canada
Why are we here?
I Am Here
In Eoin Duffy's brand-new short film, a mysterious traveller journeys across space and time in search of the origin of everything, eventually finding himself alone in the dying light of an aging cosmos. It's definitely worth a watch or two to really understand all the mysteries of everything.
I Am Here, Eoin Duffy, provided by the National Film Board of Canada