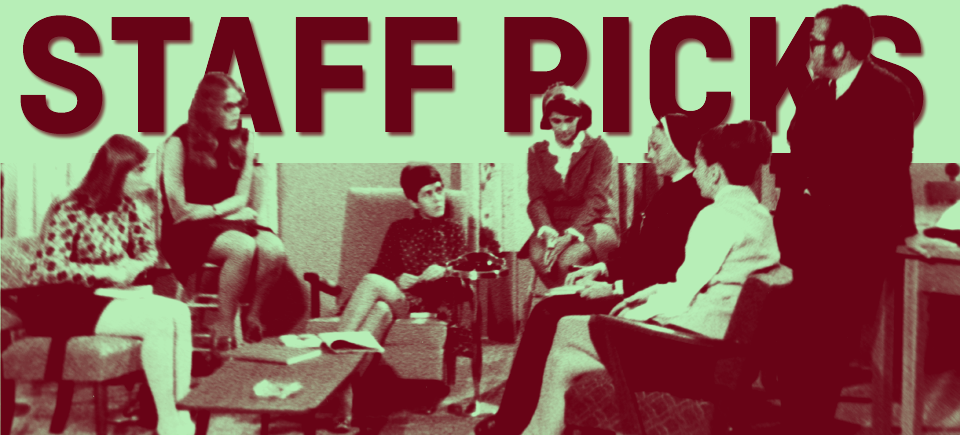 Staff Picks 2017 | Watch Our Fav Films of the Year
Every year, our team partakes in a little activity that we've all become really fond of: our end of year staff picks. The rules are simple: a title has to have been added to NFB.ca in 2017 and be available for free viewing.
We have hundreds of films you can watch for free on our site, and this list is a fun little place for you to start watching the hidden gems you might have missed from throughout the year.
Here are our picks for 2017. What were yours?
Jet Pilot | Albert Ohayon, English Collection Curator
This vintage doc follows a Trans Canada Airlines DC-8 flight from Montreal to Montego Bay circa 1964. The aviation geek in me was smiling throughout. A great documentary highlighting all the little steps it takes to get a jet in the air and to its destination.
Jet Pilot, Joseph Koenig, provided by the National Film Board of Canada
Show Girls | Marc St-Pierre, French Collection Curator
Discover Montreal in the 1920s to the 1960s in all it's cabaret, nightclubs, jazz, dancing, and musical glory! This doc is a fascinating portrait of a city that no longer exists!
Show Girls, Meilan Lam, provided by the National Film Board of Canada
Saint-Louis Square | Alyssia Duval, French Community Manager
Two gentlemanly pigeons sit next to the fountain at Saint-Louis Square in Montreal, playing checkers and enjoying the summer weather… Little do they know that dangers lurk nearby. Need I say more? Really, they had me at "gentlemanly pigeons".
Naked Island – Saint-Louis Square, Chris Lavis & Maciek Szczerbowski, provided by the National Film Board of Canada
I Am Here | Melissa Sauve, English Community Manager
After questing across all of space and time for the answer to life, the universe and everything, a nameless traveller finds himself at the edge of an expiring universe alone. Despite this, the world keeps spinning, and life goes on.
I Am Here, Eoin Duffy, provided by the National Film Board of Canada
Hand.Line.Cod. | Felix-Antoine Viens, Project Manager
Going back to a 500-year-old tradition, fishermen from Newfoundland are catching cod one at a time by hook and line. These top quality fish are then sold to high-end restaurant in Toronto. An inspiring short film about a group called "people of the fish".
Hand.Line.Cod, Justin Simms, provided by the National Film Board of Canada
19 Days | Jean Francois Rousseau, Head of Social Media 
This is a lovely short documentary about the difficult reality of new migrants resettlement process.
19 Days, Asha Siad & Roda Siad, provided by the National Film Board of Canada
Detention | Kate Ruscito, Social Media Strategist
With all the tragedies committed and all the fear being spread, Detention might as well have been the official film summary of 2017. With how ridiculous and heartbreaking the year has been both politically and socially, it's never been more important for everyone to recognize their prejudices and overcome them as a society. Thankfully, Detention emphasizes just that.
Naked Island – Detention, Elle-Máijá Tailfeathers & David Seitz, provided by the National Film Board of Canada