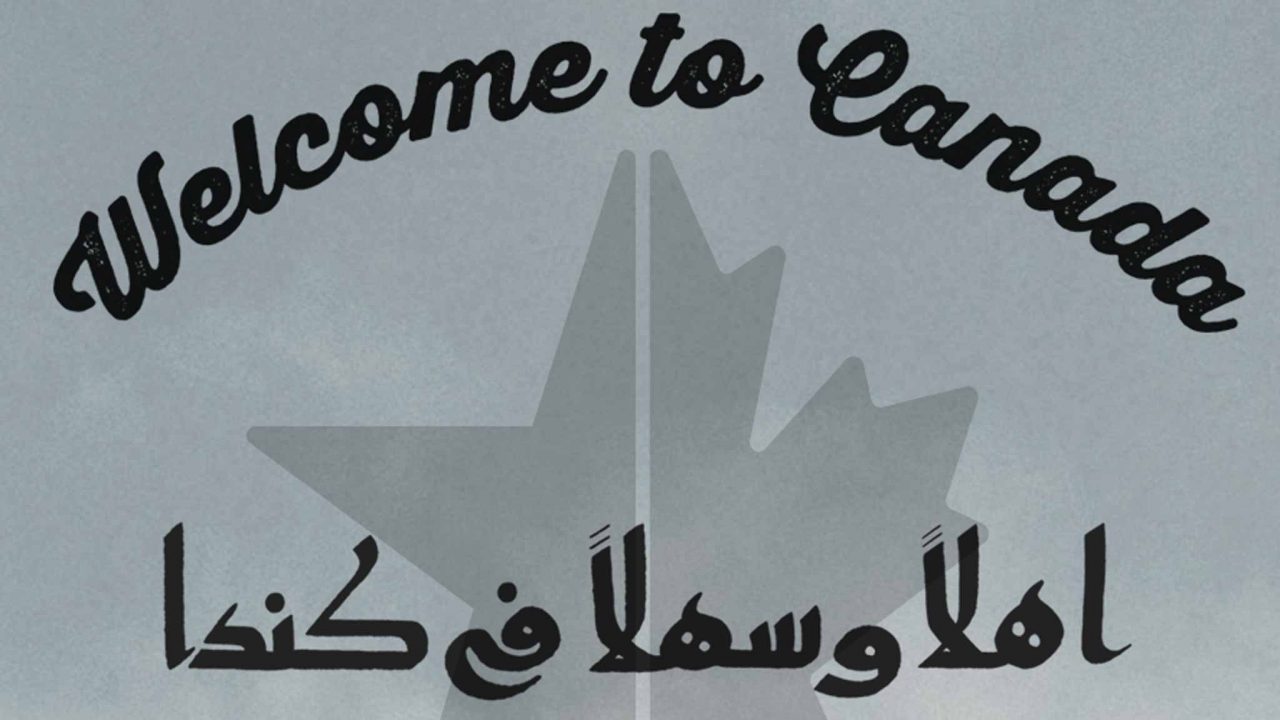 Refugees in Canada | How Does Hope Come Alive?
You and your students can learn about the refugee experience of newly arrived Canadians in these unique yet universally relatable films.
As a teacher, you may try to use current events to engage students, but the challenge is to make these events relevant to their lives while aligning them with your curriculum. Learn how you can do this by exploring four films on the refugee experience of newly arrived Canadians.
—
This summer I visited Kampala, Uganda, for the first time, with my mom and my wife. This is where my mother was born. She had not returned since her family, like so many others, was forced to flee Idi Amin Dada's brutal regime in 1972, almost 47 years ago.
Her story is unique and yet familiar to so many around the world and here in Canada. I teach secondary students and mentor teachers. The majority of them are not only from immigrant families but are also refugees, hoping to find a happier and more peaceful life in Canada.
More and more students are also from refugee families, so learning and teaching about these human experiences are becoming increasingly important.
The four films I've reviewed for this blog deal with unique refugee experiences and capture our imaginations with themes that resonate across time and our curricula, such as intolerance, justice and hope.
These films can be used to develop skills in the subjects of history, art, religion, ethics, literature, geography, politics and social studies. You can use the films to help your students develop perspective and empathy, to explore continuity and change, cause and consequence, and to make connections and think critically.
You may consider creating pre-, during and post-viewing activities for your students to focus the exploration of the films and your lesson. You can design your instructional approaches around concepts that are present both in your curriculum and the films.
In this way you can achieve the following:
Create a low-risk, high-participation invitation to learning
Capture the prior knowledge of your students
Show relevance to the lives and world of your students
Develop opportunities for transference and making connections
Support students to succeed by foregrounding the learning
Build in assessment opportunities
Keep this in mind when discovering these films about the refugee experience in Canada.
Welcome to Canada
Welcome to Canada, Mary Fowles & Adam Loften, provided by the National Film Board of Canada
This film is narrated by Mohammed Alsaleh, a Syrian refugee in Vancouver who now works to welcome newly arrived refugees from his home country. Having escaped civil war, he wants to help others build a new life.
Through this film by Mary Fowles and Adam Loften, you can help your students to explore continuity and change. Muhammad is highly educated, and he lived in a multicultural and highly developed city in Syria before the civil war. Despite experiencing imprisonment and torture, he now reminds us that we are all on a journey to seek happier and more hopeful lives.
In addition, the film speaks of communal responsibility and the ethics of care in building a shared and just society for all its members. These are subjects that your students will find relatable to their own lives and that will help you meet the objectives of your curriculum plan.
No Fish Where to Go
No Fish Where to Go, Nicola Lemay & Janice Nadeau, provided by the National Film Board of Canada
In this film, a young girl, her beloved fish and her family are forced to leave their home at gunpoint. The hatred of one group in this society toward the other has reached its climax. It seems cruel, unexplainable and yet inevitable.
The beauty of this animated film by Nicola Lemay and Janice Nadeau goes beyond the exquisite water-coloured visuals. They have managed to convey complex ideas of war, intolerance and displacement in a way that is understandable for students, without over-simplification.
The film's setting is fictitious, capturing the sense of anonymity and insignificance felt by all refugees in crisis, while providing an excellent opening activity in your classroom to explore a similar situation—in the past or present—from your curriculum.
19 Days
19 Days, Asha Siad & Roda Siad, provided by the National Film Board of Canada
Did you ever wonder what happens when a refugee lands in Canada… in winter?! So much of our attention is drawn to the conflict they just left that sometimes we forget the mundane, yet surprisingly difficult work of resettlement. By zooming in on the initial phase of resettlement, this documentary helps us understand the human scale of the refugee crises affecting our world today.
This film by Asha and Roda Siad is as much about the first 19 days of refugees who arrive in Canada as it is about the workers at resettlement centres tasked with supporting them as they try to lay down roots in Calgary.
In your classroom, you can use this film to explore the building blocks of an enabling environment and the merits of a holistic approach to human development. The individuals in this documentary remind us about the importance of predictability, family, community and investing in long-term development.
Angel Peacock
Angel Peacock, , provided by the National Film Board of Canada
Dawod is a 12-year-old Yazidi boy, part of a Kurdish religious minority. He now lives in London, Ontario, with his mother, Naro. Before fleeing Iraq, they were captured and tortured by Daesh (ISIS) for nine months.
I recommend this film by Peter Svatek to help you and your students learn more about the refugee experience and explore core concepts such as justice, hope, human dignity and many others across different subjects in secondary school curricula.
What I particularly loved was the literal and figurative use of the angel peacock. Like the peacock, Dawod retreats and "closes up" when he's unhappy, and opens up when he's happy. Your students will be able to connect with this simple yet powerful concept and metaphor, helping them to transfer their learning to other subjects and their lives, as well as empathize with those in a similar situation. Inspired by the documentary, your students may feel empowered to be a source of hope, through simple actions, for kids in their school, creating a springboard for a social action project.
Asif-Aly Penwala is an experienced secondary teacher and mentor with a double master's degree from the University of London's Institute of Education. He has taught and worked with teachers across Canada and in countries such as France, Madagascar, the USA, England and Tajikistan. He has worked in community developed with immigrants and refugees.
Pour lire cet article en français, cliquez ici.
Discover more Educational blog posts | Watch educational films on NFB Education | Subscribe to the NFB Education Newsletter | Follow NFB Education on Facebook | Follow NFB Education on Twitter | Follow NFB Education on Pinterest