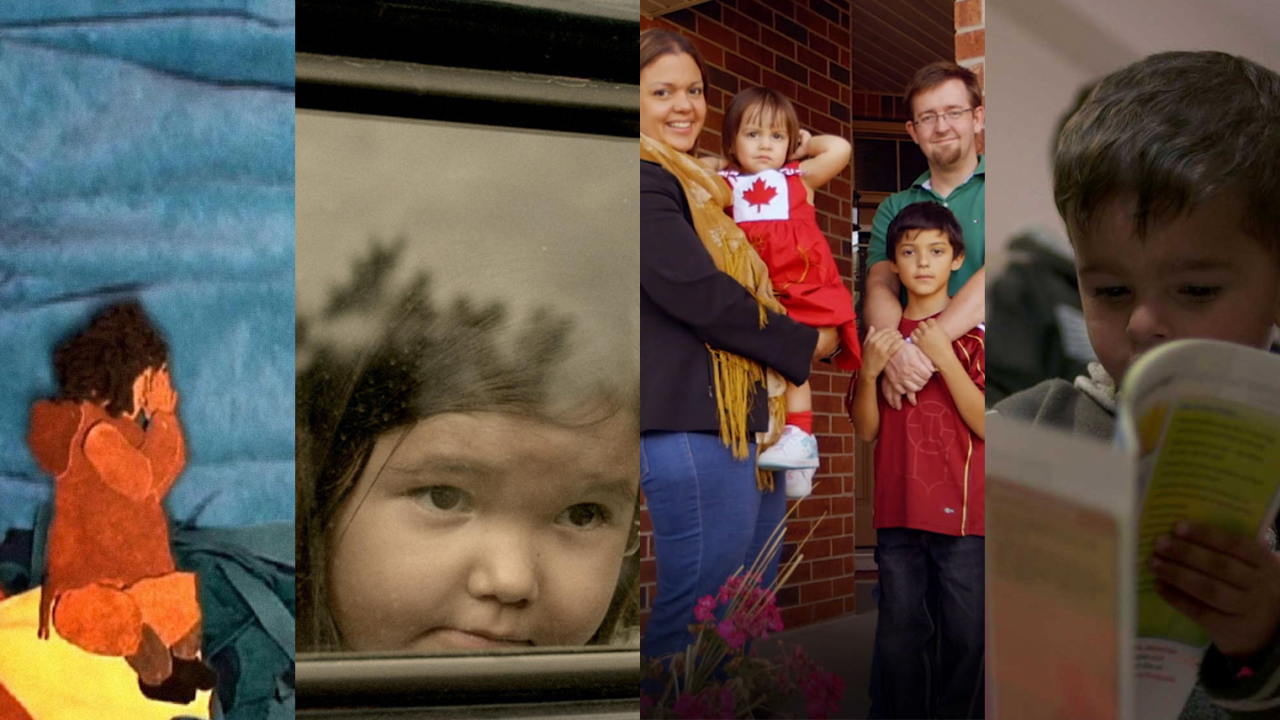 The NFB Educator Network's Film Picks for the Classroom: Part 1
In order to bring you resources like our mini-lessons and blog posts for the classroom, we work with a wonderful group of teachers whom we've called the NFB Educator Network. These educators provide us with valuable insight into how they're using NFB collection films (available at NFB.ca) or could be using our upcoming films and interactive productions with their students, and how these productions fit into their classroom curriculum.
There's also an online forum where we discuss a wide variety of topics, and sometimes the conversation provides us with concrete examples of the films they love to teach, and why. We thought we'd share a few of those with you.
Nunavut Animation Lab Shorts
Nunavut Animation Lab: Qalupalik, Ame Papatsie, provided by the National Film Board of Canada
Nunavut Animation Lab: Lumaajuuq, Alethea Arnaquq-Baril, provided by the National Film Board of Canada
Colette Daelick, a teacher at Wesmor High School in Prince Albert, Saskatchewan, says, "I have two shorts that I like to use when teaching traditional worldview in Native St 10 (SK curriculum). Both are powerful and received well by my students."
We Were Children
We Were Children, Tim Wolochatiuk, provided by the National Film Board of Canada
Leanne Young, from Orillia Secondary School, recommends We Were Children. "I use this in the Grade 10 History class. It's a hard film to get through and it usually takes me a week to work with the students on the content. It's so well done."
Young was recognized this past year for her Indigenous Action Project, which encouraged her students to "connect with the issues they see in the community relating to Indigenous matters, in the spirit of truth and reconciliation."
Daelick agrees with this choice. "I also use We Were Children in Native St 10. So powerful."
In Canada
In Canada, Michael Morein, provided by the National Film Board of Canada
Carla McIvor, a high school French Immersion and Social Studies teacher from Calgary, says, "I regularly use In Canada (Au Canada) by Michael Morein. It's only 20 minutes and a good introduction to immigration push and pull factors in our modern world, positive and negative experiences in Canada. It's also fully bilingual, so it works well for French Immersion classes."
Last Chance  and 19 Days
Christina Ganev, a History teacher from Toronto, adds, "I like Last Chance and 19 Days for this topic."
Last Chance, Paul Émile d'Entremont, provided by the National Film Board of Canada
Last Chance tells the story of five asylum seekers fleeing their native countries for Canada in order to escape homophobic violence. It reveals the hurdles they face and their fear of deportation as they await a decision that will change their lives forever.
19 Days, Asha Siad & Roda Siad, provided by the National Film Board of Canada
Sisters Asha and Rhoda Siad's 19 Days examines the human side of the refugee-resettlement process. It offers a unique look at the global migration crisis and one particular stage of asylum, revealing the realities faced on the difficult road towards integration.
Pour lire cet article en français, cliquez ici.
Discover more Educational blog posts | Watch educational films on NFB Education | Subscribe to the NFB Education Newsletter | Follow NFB Education on Facebook | Follow NFB Education on Twitter | Follow NFB Education on Pinterest