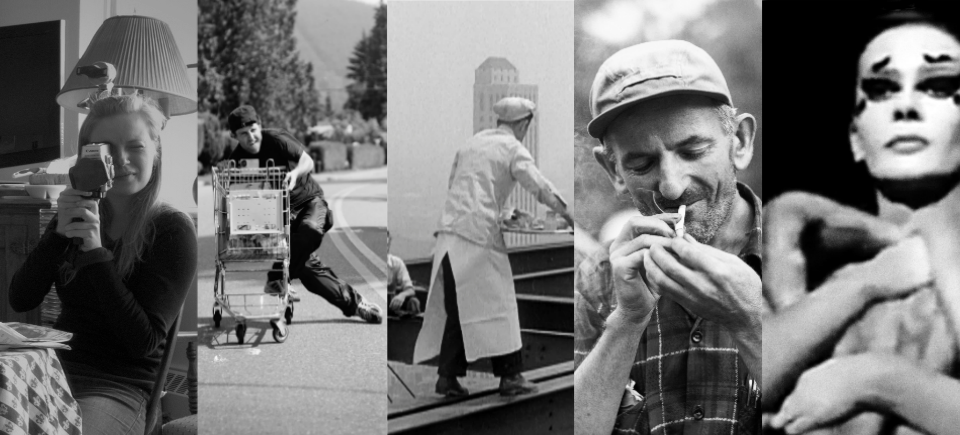 The Award for Best Editing Goes To…
The Oscars® are right around the corner, and while we have no contenders in the race this year, we've certainly had our share of nominees and winners in the past. We've also got quite a few films in our collection that are worthy of the Academy's top honours, so in the month leading up to the big day, we thought we'd put together some of our favourites for you.
This series will feature five films in five different categories, each of them outstanding films and fine examples of excellence in their field. The five categories we'll be looking at are: Editing, Writing, Cinematography, Music, and Animation.
First up, Editing!
21-87
You cannot think of the words "NFB" and "Editing" without having the genius of Arthur Lipsett come to mind. He was a master, weaving and juxtaposing images together to tell a completely different story. This one in particular is a commentary on our machine-dominated society.
21-87, Arthur Lipsett, provided by the National Film Board of Canada
Trip Down Memory Lane
Yes, it is another Lipsett film. Be thankful all five aren't Lipsett films, and that we managed to narrow it down to just two. This film is a compilation of over 50 years of newsreel footage, cut together to form a commentary on human force, majesty, and mayhem.
A Trip Down Memory Lane, Arthur Lipsett, provided by the National Film Board of Canada
Carts of Darkness
In places, this film was shot and cut like an action film, and features the extreme sport of shopping-cart racing. Murray Siple's doc is about a group of homeless men who race these carts down the hills of North Vancouver while collecting bottles as a main source of income. This is something you don't see every day. Viewer discretion advised.
Carts of Darkness, Murray Siple, provided by the National Film Board of Canada
The Back-breaking Leaf
This film is a joy to watch. Given the subject matter of transient workers harvesting tobacco, I know that's a weird thing to say, but it's true. The film is masterfully put together. I especially love the scenes when the music starts up and we watch them working the field and the tables. The images, the pacing, the flow – it's perfect.
The Back-breaking Leaf, Terence Macartney-Filgate, provided by the National Film Board of Canada
Stories We Tell
Sarah Polley's foray into documentary filmmaking resulted in an incredibly rich, vivid film that's impossible to forget. It's a visual tapestry of lush images woven together to tell an incredible story. Join Polley as she plays detective in her own family, tracing its history in search of answers to age-old questions.
Stories We Tell, Sarah Polley, provided by the National Film Board of Canada