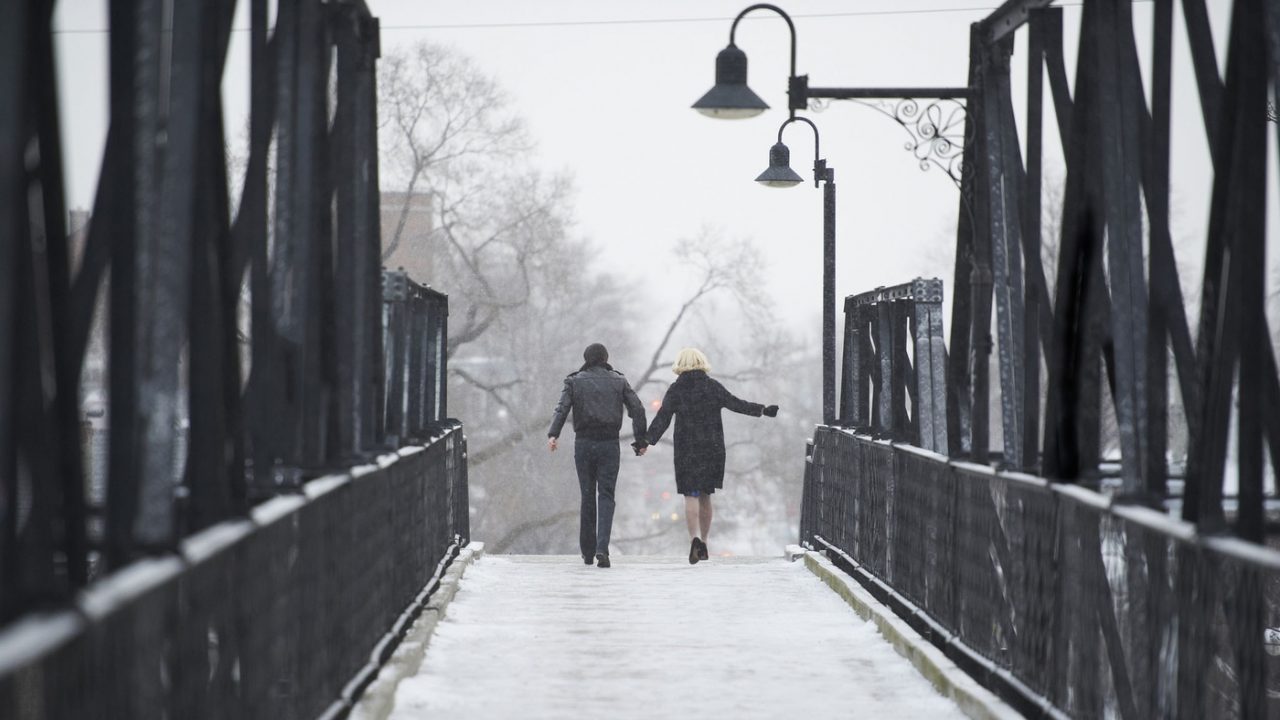 Last Week on NFB.ca: The NFB at TIFF, Part 2
Another edition of the Toronto International Film Festival (TIFF) is coming to a close. Once again, there were some incredible films, some great animation, and a whole heap of celebrities.
To continue with last week's theme, we once again programmed a selection of past TIFF favourites from our collection.  This is a stellar selection, and it includes two of my all-time favourite NFB films. Enjoy!
Kanehsatake: 270 Years of Resistance
This is Alanis Obomsawin's seminal film on the 1990 Oka Crisis, a violent stand-off between protestors, the Quebec police, and the Canadian army. It's a film that's been seen around the world, and we've featured it and talked about it so many times it's hard to imagine there's someone who may not have seen it. But if you haven't seen it, watch it. This is filmmaking at its finest, with Obomsawin spending 78 days filming behind the Mohawk lines. At TIFF, it was the first documentary to ever win the Best Canadian Feature Award.
Obomsawin's other TIFF appearances include Is the Crown at War with Us?, Gene Boy Came Home, My Name is Kahentiiosta, among others.
Kanehsatake: 270 Years of Resistance, Alanis Obomsawin, provided by the National Film Board of Canada
When the Day Breaks
This is such a beautifully sad film that somehow ends up giving us hope. It's visually stunning, which makes it a pleasure to watch. But the story itself draws you in and stays with you for days. It's about pig who, comfortable in her routine, one day witnesses an accidental death. The event rocks her to the core, and she must try to find solace and affirmation in the city around her.
The film won a slew of awards at festivals around the world and has the added bonus of music by Martha Wainwright.
When the Day Breaks, Wendy Tilby & Amanda Forbis, provided by the National Film Board of Canada
Totem: Return of the G'Psgolox Pole
This film may have been made in 2003, but it tackles a subject very much in the spotlight today – cultural artefacts sitting in museums where they don't belong. It's one thing when a museum acquires a painting or sculpture, but when it comes to cultural items, we need to pay attention to where they came from, and how they got here.
Gil Cardinal documents the stories of the Haisla people who were trying to reclaim an heirloom, a mortuary totem pole that had been taken years ago. The pole was discovered in a Stockholm museum after 60 years of being MIA. The Swedish government considered it theirs. Fun fact: When the film aired on Swedish television, the country's population put pressure on the government to return the pole, which they eventually did.
Totem: The Return of the G'psgolox Pole, Gil Cardinal, provided by the National Film Board of Canada
Lipsett Diaries
Leave it to animator Theordore Ushev to create a tribute to Arthur Lipsett that Lipsett probably would have loved. Lipsett was an experimental filmmaker who worked with the NFB, mostly in the 1960s. He was troubled, to say the least. As a young boy, he had witnessed his mother's suicide. But despite a rough start, he did well in school and went on to make groundbreaking films.
Ushev used images and sounds from Lipsett's own work, blending it with his own animation. The soundtrack, the pace – everything contributes to the descent into depression and madness that Lipsett endured. This is no light fare, but it's well worth the watch. Ushev went back to TIFF a couple of years later with Gloria Victoria.
Lipsett Diaries, Theodore Ushev, provided by the National Film Board of Canada
Stories We Tell 
How I adore this movie. I jump at the chance to include it in a post whenever possible. I first saw the film at the same time that I was taking a storytelling workshop. I remember thinking, "Well, we learned about a lot of ways to tell stories, but we never learned that."
This film is brilliant. Whether you're a fan of Sarah Polley or not (and hoo-boy, I am), you can still watch this movie and recognize the genius that went into making it. It's one of those rare films that make you rethink the way you see things. At its core, it's about trying to uncover past family secrets, but that's hard to do when you're from a family full of storytellers.
Just a year before, Polley's film Take This Waltz was at TIFF 2011.
Stories We Tell, Sarah Polley, provided by the National Film Board of Canada
On Facebook and Instagram :