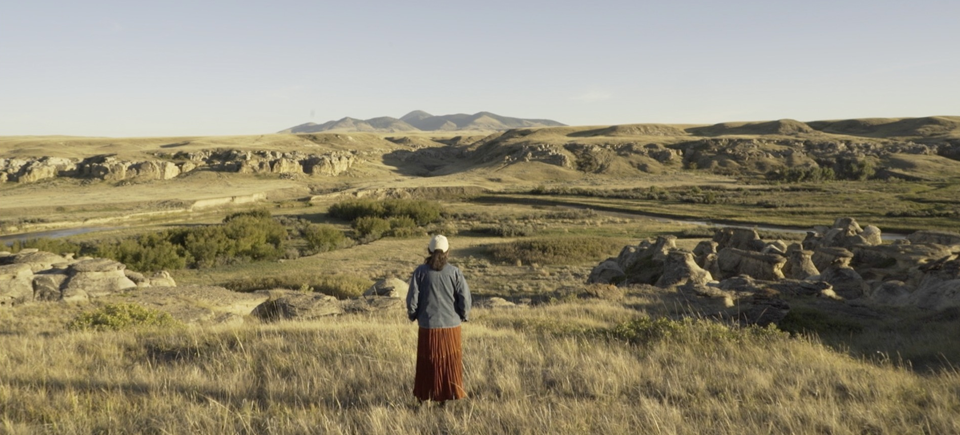 Return to Simpler Times with The Grasslands Project
I recently read an article in the Globe and Mail about cell phone addiction, and the havoc it's wreaking on our world. And then I got involved in a Facebook debate about one kid who's suing his schoolboard over their cell phone rules. There were teachers on the thread who left comments bemoaning how difficult it was to separate these kids from their phones.
I understand. I feel it, too.
Do you ever break out into the sweats when you realize you have no idea where your phone is? Doesn't it sometimes feel impossible to turn it off when you enter the theatre? Just one more quick scroll through Facebook/Twitter/Instagram… It's an addiction. Make no mistake.
I often joke to friends and family that it's time to go live in a cabin in the mountains. And while I'm half-joking, I am partly serious. Every fibre of my being aches for a time when we were more present, when we connected to the world around us, when I had the patience to listen to the entire story that my 10-year-old wants to tell me.
And then I discovered The Grasslands Project.
No Other Place
Imagine feeling connected to 12,000 years of history, without ever having to plug in. Imagine creating art for art's sake, knowing that there's a large possibility that no one will ever see your work. And you don't even take a picture of it. This short film introduces us to five prairie artists as they bring us to their favourite spots, and explain the hold that the natural world has on them.
The Grasslands Project – No Other Place, Scott Parker, provided by the National Film Board of Canada
Homecoming
Welcome to Magrath, Alberta – a tiny town that triples in size once a year when they gear up for Homecoming. You'll meet some kids who aren't playing Minecraft or Clash Royale on their phones; they're chasing chickens, riding sheep, and doing something called mutton bustin'(!) instead. In this town, the idea of community isn't some page on Facebook, it's a yearly gathering with a parade, BBQ, and fair games. This is truly a return to simpler times.
The Grasslands Project – Homecoming, Scott Parker, provided by the National Film Board of Canada
Generations
"People should follow what they love to do. This is definitely what I love to do." These words are from 19-year-old Shawn Catherwood, and he's talking about the family business – farming. In this short film, we meet Shawn and his dad, who for years has been showing him the ropes so that one day he can take over the family farm. This kid grew up imitating tractor sounds rather than having his nose stuck to a screen. Technology does play a role in their relationship, but it's more to do with advances in farming than what the next iPhone will look like.
The Grasslands Project – Generations, Scott Parker, provided by the National Film Board of Canada
If you're ready to submerge yourself completely in the prairies, check out the rest of The Grasslands Project.