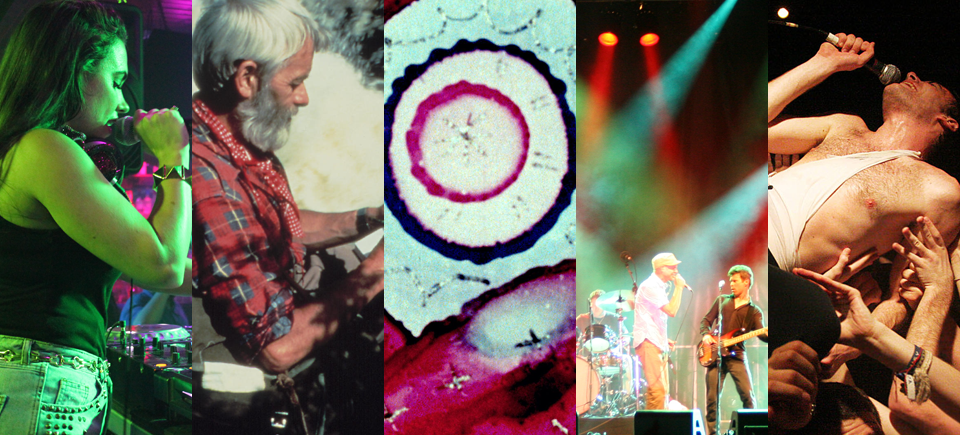 The Award for Best Music Goes To…
A film is nothing without a soundtrack. For some films, the soundtrack can make or break the movie. There are times we remember the music long after we've forgotten the plot of the film. There are some soundtracks that stand out from my own youth – Grease, The Rocky Horror Picture Show, 1969, Reality Bites – films that are forever imprinted on my memory solely as a result of the music that accompanied them.
We have so much great music in our collection that this list was really hard to put together. I tried to include films about music, films about musicians, and films that just have great soundtracks. Did I forget your favourite? If so, let me know in the comments. Otherwise, take a look and don't forget to vote!
RiP: A Remix Manifesto
This film was released right around the time I joined the NFB, and I remember thinking, "Wow! This is not the NFB I grew up with!" Of course, that was a ridiculous thing to say, because there's ton of NFB content that was incredibly progressive for its time – it's just through the lens of history that it might not seem the case. But this was one of those films that knocked me off my feet. I have such complicated feelings when it comes to piracy and sampling and content creation in general in the digital age, but this film did a great job summarizing the issues in a highly entertaining way. And the music? It's just killer. Not only do we get to hear it, we also get to hear the juicy backstories.
RiP! A Remix Manifesto , Brett Gaylor, provided by the National Film Board of Canada
Rock the Box
I admit this film always leaves me conflicted. I can't figure out if I agree with her or not. Of course, I can't judge, having never been in the position she's in… let's just say this film makes me think. Which, I guess, is the hallmark of a great documentary. I'm a huge fan of Katherine Monk, and it's great to see her put together this story of DJ Rhiannon, a female DJ trying to break the glass ceiling in a male-dominated industry. The music is killer.
Rock the Box, Katherine Monk, provided by the National Film Board of Canada
Waterwalker
And the Bill Mason classic makes its second appearance in these awards. Surprised? Don't be. Canadian rock star Bruce Cockburn provides the score for this, guaranteeing some incredible music. And really, when you're paddling across Lake Superior, exploring the Canadian wilderness, contemplating art, nature, and religion – what else do you need besides a killer soundtrack?
Waterwalker, Bill Mason, provided by the National Film Board of Canada
Family Band
What would this category be without an entry from Canada's band? And the Tragically Hip is arguable just that. A little sad to watch now, in retrospect, but also a beautiful film about what happens when a group of passionate people get together and create some of the best music this country has ever produced. So much of our country's history is woven through the lyrics of these songs that it's safe to say they've played a part in educating us about our own stories. And the music? Oh, the music. It's just divine.
Family Band, David Battistella, provided by the National Film Board of Canada
Begone Dull Care
Enjoy the magic of Norman McLaren's experimental animation as it's set to the rhythms of the Oscar Peterson Trio. McLaren worked with a lot of jazz music for his animated shorts, and it was hard to pick just one, but this film is just a classic. The lines, the fluidity of movement, the colour, and the sound… the joyous sound. It's just a pleasure.
Begone Dull Care , Norman McLaren & Evelyn Lambart, provided by the National Film Board of Canada