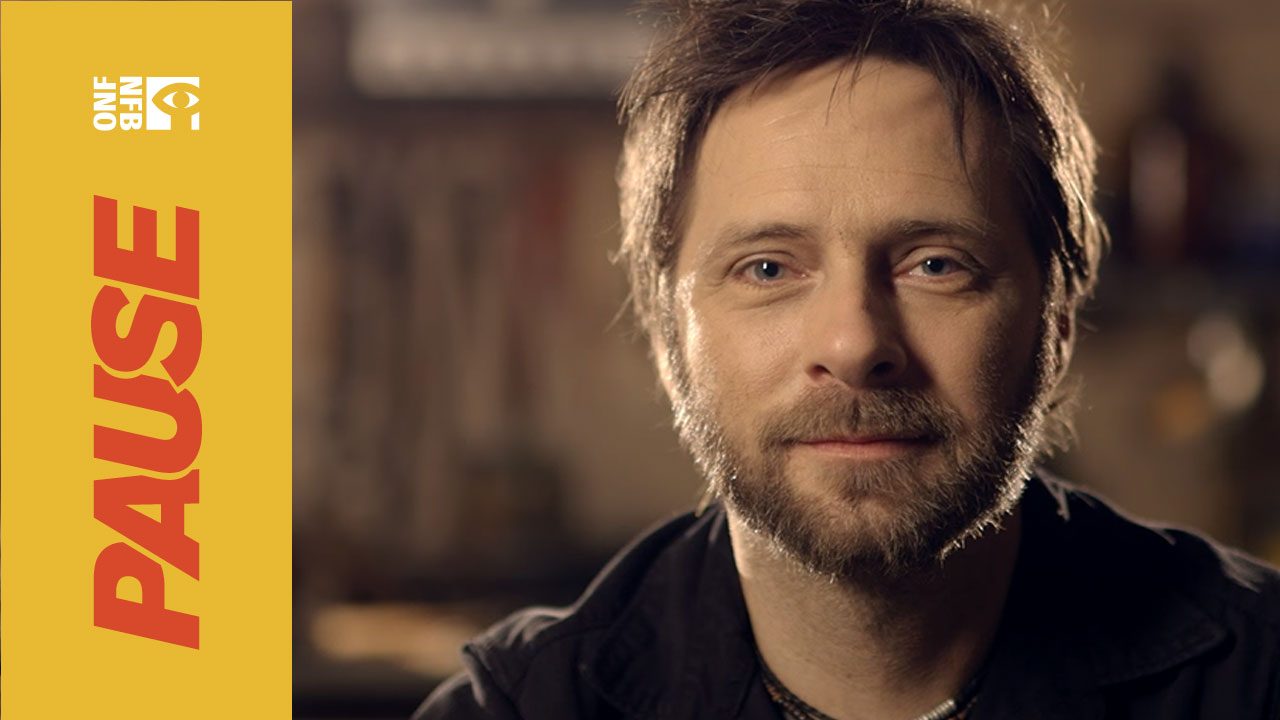 NFB Pause with Patrick Bouchard
Patrick Bouchard's upcoming film, The Subject, is also the focus of the first installment of our new series, NFB Pause. NFB Pause consists of clips that will give you privileged access to the creative process and work of our filmmakers.
In this episode, Bouchard talks about the making of his latest film, which is essentially about introspection… literally. Bouchard crafted a life-size version of himself and went to incredible lengths to make a highly authentic film about self-exploration. And I mean incredible lengths. Seriously. Watch the clip. (In French, with English subtitles.)
The Subject
The film has already been selected as the opening film for RCVQ 2018 and is also an official selection at Annecy 2018. It's an engaging film, on a very visceral level, making this his most personal work to date.
The Subject marks the fifth film that Patrick Bouchard has made with the NFB.
The Subject, Patrick Bouchard, provided by the National Film Board of Canada
Three others are currently available on NFB.ca:
The Brainwashers
To enjoy Bouchard's films, you've got to like your animation dark. Or, at least appreciate darker fare. In this film, two chimney sweepers clear all memories from their victim's brain to figure out what's going on in his head. One commenter on the site called it, "Tim Burton meets Terry Gilliam."
The Brainwashers, Patrick Bouchard, provided by the National Film Board of Canada
Subservience
In this short from 2007, Bouchard explores the selfishness of the bourgeoisie and the oppression and exploitation of its servants. This is done through a puppet show that presents the tragicomedy of a society in its death throes. Also not in the "light fare" category.
Subservience, Patrick Bouchard, provided by the National Film Board of Canada
Bydlo
This was actually the first Patrick Bouchard film I ever saw, as it was made during my time at the NFB. Again focusing on the demise of our society, this film presents an even darker (yes, it's true) allegory of mankind heading for disaster – one in which man becomes his own slave-driver. It's gruesome, but brilliant.
Bydlo, Patrick Bouchard, provided by the National Film Board of Canada