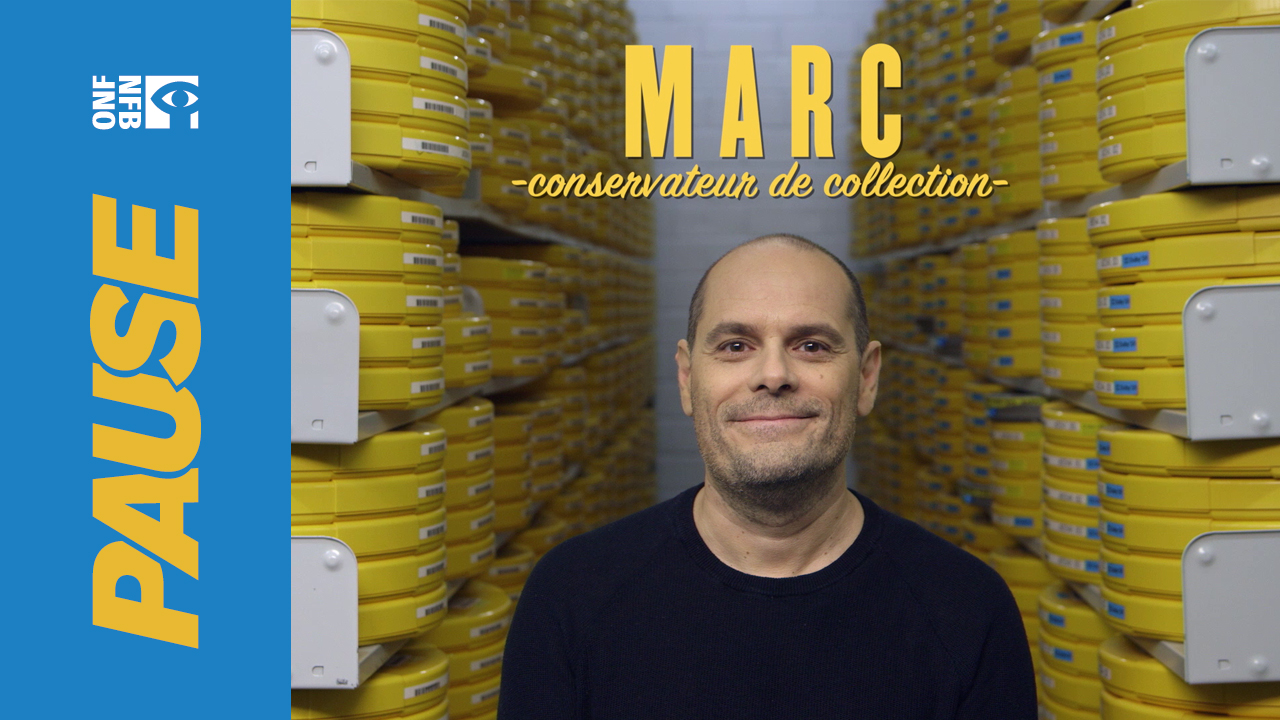 NFB Pause with Marc St-Pierre
Meet collections curator Marc St-Pierre, who's been honing his craft for the past fifteen years.
Marc, who sees himself as a "custodian of collective memory," developed his expertise over time and somewhat by chance, with long hours spent sifting through the NFB vaults, which encompass 80 years of history and represent what he calls "our filmed family album."
Nostalgia Trip
Marc's job, among other things, involves "dusting off" archival footage of a bygone Montreal, and learning why these images matter to today's audiences. When he immerses himself in the 1940s or '50s, he not only witnesses the evolution of society, but sees old faces anew, notices different ways of speaking, and rediscovers familiar places, among many other finds.
All in all, Marc says, it's like a time-travel trip that renders him nostalgic for his days growing up in the 1970s, but also for periods that he never experienced firsthand, which goes to prove the exceptional evocative power of the moving image. Here are a few of his favourite films:
La vraie vie
La vraie vie, Jacques Vallée, offert par l'Office national du film du Canada
Les vrais perdants
Les vrais perdants, André Melançon, offert par l'Office national du film du Canada
Le steak
Le steak, Pierre Falardeau et Manon Leriche, offert par l'Office national du film du Canada
Le confort et l'indifférence
Le confort et l'indifférence, Denys Arcand, offert par l'Office national du film du Canada
Les porteurs d'espoir
Les porteurs d'espoir, Fernand Dansereau, offert par l'Office national du film du Canada